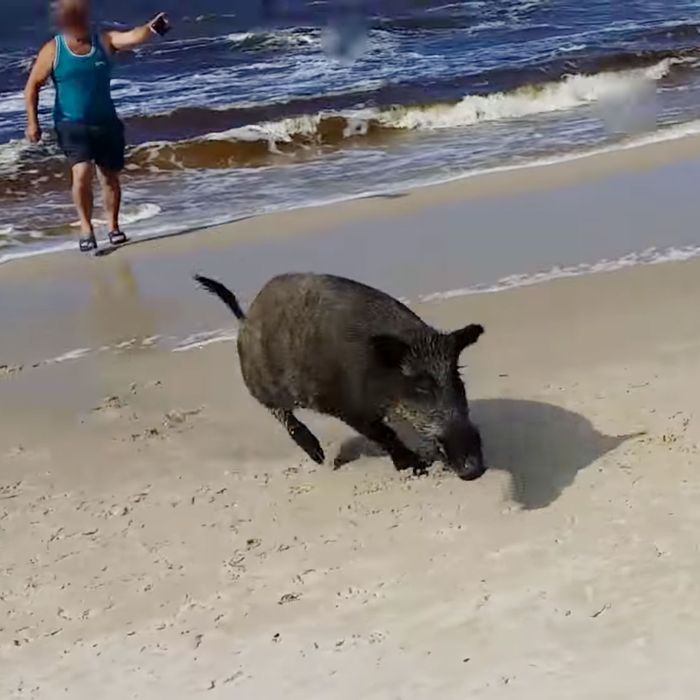 With each summer comes a bevy of recommendations about how to dress, style yourself, and act on the beach in order to achieve the platonic ideal of a relaxed and chic beachgoer. There are the endless ab workouts, cover-up roundups, surfer-hair tutorials, and even — as one magazine cover recently put it — advice for "how to be Italian at the beach." But no more. Because there is only one thing you should look to this season and it is this wild and crazy boar.
Watch as this majestic creature emerges from the Baltic Sea in Karwia, Poland — much like a porcine and fully unashamed rendering of the Birth of Venus — and proceeds to wreak havoc on its fellow beachgoers. (How else is it going to get the best sunbathing spot?)
Not only was the boar body-confident, it also managed to get the attention of everyone else on the beach by just being itself. A true inspiration.