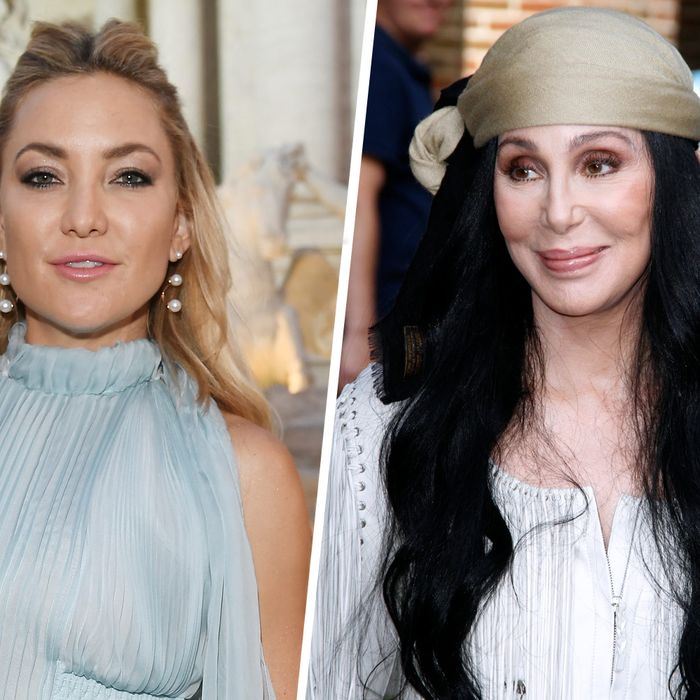 Kate Hudson and Cher.
Photo: Getty Images
Feuds — which celebs are currently having them? Taylor Swift and Kim Kardashian, of course. Taylor Swift and Katy Perry, also. And then there's Taylor Swift and Demi Lovato, and Taylor Swift and Calvin Harris, and maybe Taylor Swift and Karlie Kloss (but they always get back together). Well. Would you believe me if I told you that another celebrity feud is happening? Between the "Goddess of Pop" Cher and … Kate Hudson?
Believe it.
And please see what Cher tweeted about Kate Hudson's subscription athleisure-outfits business today:
Is this a fair critique? According to the Huffington Post, Fabletics customers have complained that the company makes it "really difficult" to cancel the monthly subscription fee. So, maybe.
Hudson has yet to respond to Cher's vicious attack, probably because she is in Ibiza right now. Maybe she will when she gets home.