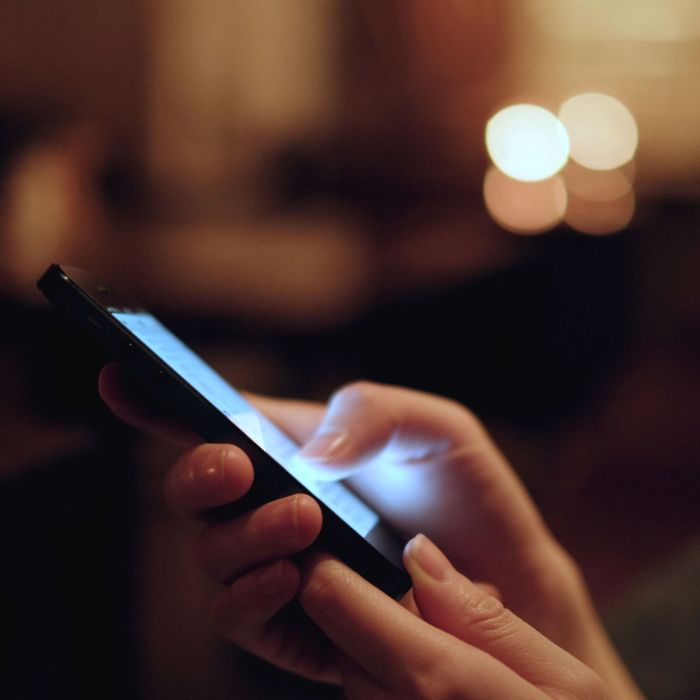 On Tuesday, news broke that Warner Bros. is developing a comedy called Worst Tinder Date Ever, which is weirdly not based on your dating life. Variety describes the plot as such: "The Los Angeles-based story focuses on people who go on a Tinder date that generates several disasters, while the daters fall in love with each other."
Adorkable, but unlikely. Here's what an accurate version of the Worst Tinder Date Ever script would look like:
Act 1, Scene 1
A young woman named Emma (played by Emma Stone) spends 85 minutes swiping on Tinder in her bedroom. After receiving her 19th unwarranted photo of a dong taken in a dirty bathroom mirror, she deletes the app and orders a pizza from Dominos, which she'll eat with her cat, Mr. Rufus, during a Vanderpump Rules marathon.
Act 2, Scene 1
Emma sits at a table of a casual bar in Brooklyn sipping a $7 beer, refreshing her Twitter feed and waiting for her date to arrive. Her regular friend-with-benefits is out of town, so she relented and re-downloaded the app. She matched with a guy named Scott who seemed relatively normal and wanted to meet up that night, so she went for it.

A man walks toward the table and takes off his fedora to greet her. It's Scott Baio.

Scott: M'lady?

Emma: Oh hey … Scott? I thought your profile said you were 32.
Scott: Psh, yeah, and you really look like you're "27." Anyway, mind spotting me for a drink? I spent all my money this week on action figures made of the original Ghostbusters back in '84. Way better than buying a ticket to this new bullshit p.c. remake.

Emma: Uh … sure. [Hands over $10.]
Scott goes to the bar and orders a drink, which takes 15 minutes, as he's gotten into an argument with the bartender, then returns to the table.
Scott: Man, I cannot believe they don't know anything about whiskey here.

Emma [weakly]: So … what do you do for a living?

Scott: Mostly blogging, ever heard of it?
Emma: Oh cool, what site?
Scott: I actually run my own site, KeepThePatriarchyStrong.com. It's hosted at Squarespace, an easy-to-use platform that features simple drag-and-drop tools. Well, it's easy for me to use.

Emma: I need to get out of here.
Scott: So, we gonna do it?

Act 2, Scene 2 

Emma runs home, slams the door behind her, and downloads Bumble.