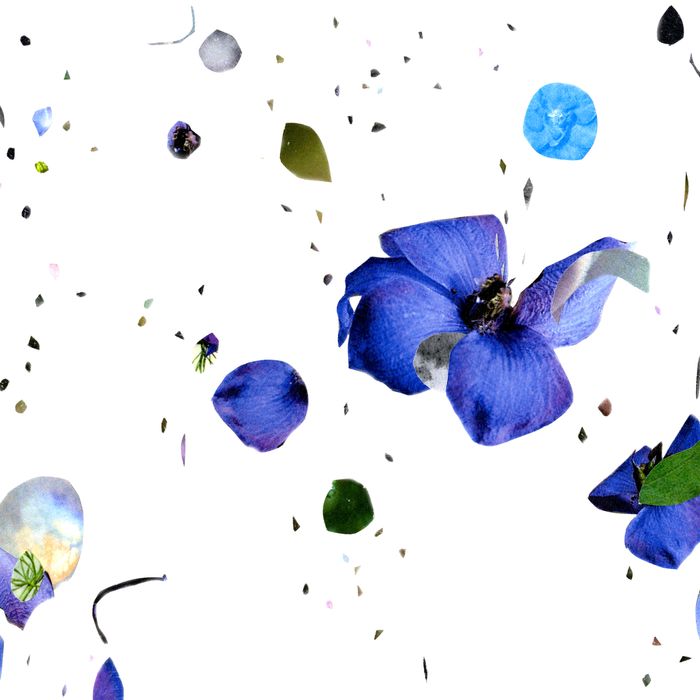 Mercury enters Leo this week, bringing us into a period for wild ideas and thoughts of a warm future. You can speak your dreams out loud: What would you ask for if the world were bigger than this? How would you live if you really came into your powers? What will you do with all this magic?
Aries: This week, you might need more than the world right now can give you. You might need futures that feel impossible. This is okay: You don't have to shrink yourself down. There are possibilities beyond what exists now. There are futures beyond what we can see. The way you live today is not the only way to live, and even now, you're surviving. Even now, you can shout and you can sing and you can shine bright as a bonfire.
Taurus: The sky might feel too low over your head this week. It might feel too gray or too heavy, like it could burst open right above you. Or your feet might ache, or your voice might get caught in your throat — but these feelings won't last forever. Even when you don't feel it, the earth is still spinning and your dreams are still wild. Hold tight to your weird imagination; let it grow and bend and cast light out ahead of you.
Gemini: The inside of your head might feel vast and strange this week, as wide as the plains and as dark as the sky. You've lived through days that could tear a person's heart in half, but yours is still beating. Your body has processed so much sorrow and poison and rage, and it's processing it still. Through all of this, this week, try to remember that you still have your sweetness. You still have your best, bravest self.
Cancer: This week is for paying attention to what you feel stirring in your heart. Pay attention to the flickers of brightness and the moments of warmth. Notice the sorrow that spreads like a puddle and the anger that sparks like a match. The whole noisy world will try to tell you what you're feeling, but you don't have to listen. There's so much worth listening to, but not this. What you feel is real. What you feel is yours.
Leo: When the world goes dark around you, listen: There's enough space for feeling and enough space for action and enough space for uncertainty, too. You don't need to be pure, and you don't need to know every answer, and you don't need to have a heart of perfect kindness. You just need to keep your own messy love alive.
Virgo: The world is heavy with sorrow, and even now, there's room for sweetness in your life. Even now, there is sunlight and moonlight and rain. Even now, your heart still beats blood, and it still beats joy. Your very presence is valuable; it is a gift for this aching earth. Open your windows, or paint your walls bright, or turn up your music and dance in the kitchen.
Libra: This week, remind yourself: You don't have to hold the entire world together. You don't have to fix every sorrow and heal every wound. You're full of light and magic, and still you're just one person who needs water and air and kindness and food. You have just this one life, and it's yours, and it's as precious as gold. You don't have to save everyone; you just have to be kind. You have to be brave.
Scorpio: This week, it can be easy to lose yourself in the feeling that you aren't doing enough for the world; it can be easy, too, to lose yourself in the feeling that the world isn't doing enough for you. When the urgency overwhelms you, when these high stakes feel like a trap, try to come back to your body. Take a bath. Take a walk. Remember to eat.
Sagittarius: Your world might feel like it's been knocked off its axis this week; your sky might feel like its stars have been shaken out of place. The world isn't ending, but it has become strange. This is a week for giving yourself the space to find your balance again. It's a week for remembering who you are, and for finding the people you love and holding fast to them. With time, whole rivers and whole forests can come back to life. So can you.
Capricorn: It's easy to forget how much life you hold inside yourself. It's easy to forget how much energy your own body holds. It's easy to feel soft and small compared to the rest of this wide earth. The universe is large, but who else has dreamed the things you have dreamed? Who else has the same bright power? Don't let yourself off the hook so easily — your magic is like nothing else. Remember it, and nurture it, and use it.
Aquarius: It can be exhausting, constantly showing this much bravery. It can be draining to keep waking up in this strange tangled world. This week, try not to lose hope. There's someone who recognizes your warm courage, and there's someone who sees the true, deep goodness in you, and there's someone who needs you so much. What else is there? What else could there be? Take this moment and hold it — your magic glows brighter each day.
Pisces: Think, this week, with your heart and your body so full of emotions: What would your feelings look like if they were solid? There are feelings that are hard as diamonds; there are feelings that are soft as wool. There are feelings that can curdle, and ones that hide themselves underground, and ones that blaze into light. Sorrow can be as real as stone, so this week try to be gentle with yourself, if you need to. Try not to underestimate your own power.