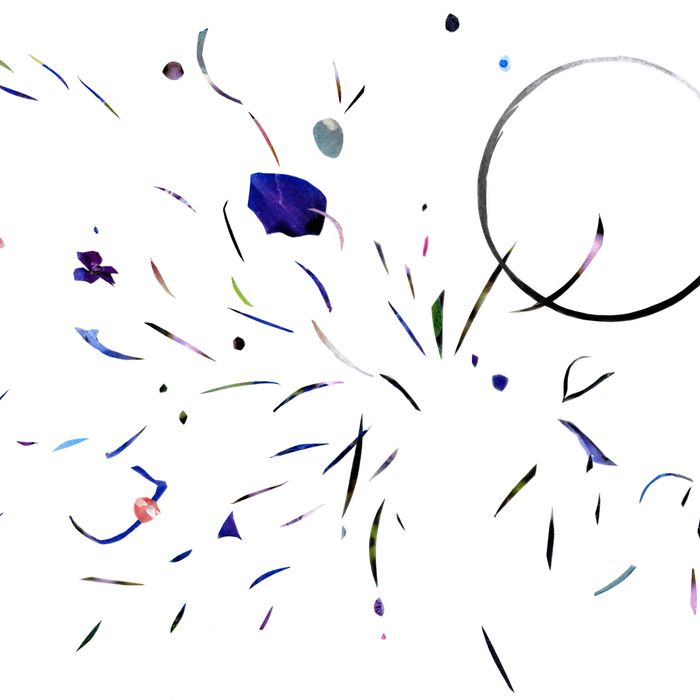 This week's new moon in Cancer is a chance to turn inward. If you nurture the seeds in your heart, what will bloom from them? If you tend the fire inside you, whom will you keep warm? There's a quietness, a stillness at your core. Take this moment for yourself: Let the world move forward from here.
Aries: There are different ways to open up your world and bring clean air into your life. Some weeks bring new sights; this week brings new ways of seeing what's always been here. There's just too much in the world for us to see it all at once. This week, try letting your eyes adjust to the light. How lucky you are — there's so much left to surprise you. There's so much left to learn.
Taurus: All of the light and motion of the world can make you dizzy. Change is a kind of magic, and it isn't easy, even when it's right. Try not to worry this week. There are so many different ways to move through the world, and none of them have to be permanent. You don't need to decide who you are; you just need to decide what you'll do.
Gemini: Maybe it feels like you want more than one life can hold. This desire can feel like sorrow, or it can feel like a cage, but if you let it, it can also make your world larger. This week, let your desire surprise you with its power. Let it give you the energy to keep living, and remind your heart to beat. Let it remind you: You're still alive.
Cancer: Some things take time, and some things take space, and some things take so much energy it feels nearly impossible. Sometimes living feels like work. Sometimes living feels like a puzzle. Kindness isn't easy, and neither is love, and your days don't have to feel effortless. Even when you don't feel it, you're still getting stronger, and your dreams are growing wild and bright. If birds can survive the winter, then you can survive this world.
Leo: Sometimes there are warning signs for sadness, and sometimes it creeps up, a surprise even to you. Sometimes joy is predictable, and sometimes it appears from nowhere, like fireworks, like a beacon on a foggy night. You can't always know your own heart, but this is nothing to fear. You are loved, and you'll stay loved. You can wander and roam, and the Earth won't let you float away. The stars will guide you home again.
Virgo: Even after everything you've already learned, the world can stay strange. Even when the days stretch long and warm, even when the evening sun shines gentle on your skin, the world does not become simple. Our lives bend and loop and cannot be contained, and it's okay to ask for help when you need it. It's okay to speak the name of your pain. You aren't the only person, and you aren't alone.
Libra: This is a week for the magic of small changes and the magic of small moments. It's hard to feel their power, but they add up, gaining mass, gaining strength. You can't do everything at once, and this isn't a bad thing. You can't see the entire picture of your life just yet, and this isn't a bad thing either. These days are long and sweet, and we can only live one moment at a time. If you let it, this can be enough.
Scorpio: There are weeks for thinking and weeks for moving, and this is a week for feeling your muscles tighten and stretch. This is a week for wandering far enough to tire your own limbs out. You know how to think, and you know how to dream, and there are mirrors and windows and whole sweet shining lakes to see yourself reflected in. Still, there are things your hands can do that your mind can't. There are places your legs can carry you that not even your dreams can.
Sagittarius: Sometimes it feels good to float through your life, letting curiosity carry you through your days. Sometimes this is the best way to grow. This week, remember what it's like to plant your feet on the ground. This week, honor your hunger. Honor your ambition, even when its direction isn't clear to you. Some things come as gifts, and some need to be fought for. Practice speaking your needs out loud. Nobody else will dream your dreams, and nobody else will feel the fire in your blood.
Capricorn: This week, it's worth remembering all of the ways you've already learned to live in your own body. It's worth remembering the kinds of magic you already know. The world might feel overwhelming this week, full of weird dark futures, but you don't need to live in all of them. You don't have to live on the bottom of the ocean, and you don't have to live in the sky. You already have the tools you need to survive, and to stay kind, and to hold on to your best self.
Aquarius: Listen: It takes courage to trust that you deserve love. It takes courage to grow, to change, to become wiser than you've been before. When your skin hardly feels like your own, it takes courage just to keep living. This week, you can practice being brave. You can practice trusting in the value of your own life. It's summertime and the days are still long, and just like a person, just like a plant, courage can grow.
Pisces: Think, this week, of all of the things that have not yet defeated you. Think of all of the things that never will. Even when the sky grows gray, your heart still beats. Seeds still germinate in the ground. Sunlight still filters through the trees, green and gold and sweet. Some kinds of sorrow you can only live through. Some kinds of magic you can only marvel at. There are things that cannot make sense, and this won't defeat you either.