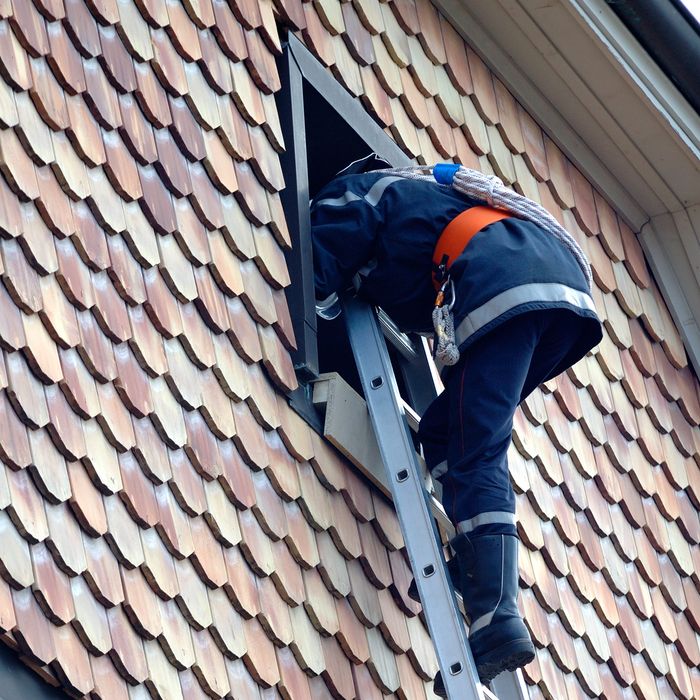 Photo: Alistair Scott/Getty Images/iStockphoto
What to do for your 105th birthday when you've seen so many damn birthdays? Maybe enjoy a nice cup of tea while mistily reflecting on a life well-lived? Spend a day eating soft cakes with your loving family? No, that's way too boring — especially if you're Ivena "Ivy" Smailes, a resident of the Addison Court Care Home in Crawcrook, England.
See, for her 105th birthday, Smailes had but one small and simple wish: She wanted a bunch of hot, muscly firefighters to climb through her window and celebrate with her.
The senior-home staff arranged for five members of Tyne and Wear Fire and Rescue Service to show up at the centenarian's birthday party, though only one climbed through the window. Photos posted to their Facebook page (and captioned "And all because the lady loves a burly firefighter!") show Smailes soaking in all the attention from the firefighters, as she should be.
Debra Carter, a worker at the senior home, told ABC, "[Ivy] sends us little challenges for her birthday every year and this year she asked for firemen …She's already said that next year she wants to meet Prince Harry."
To all this we say: Happy, happy birthday, Ivy and … nice.