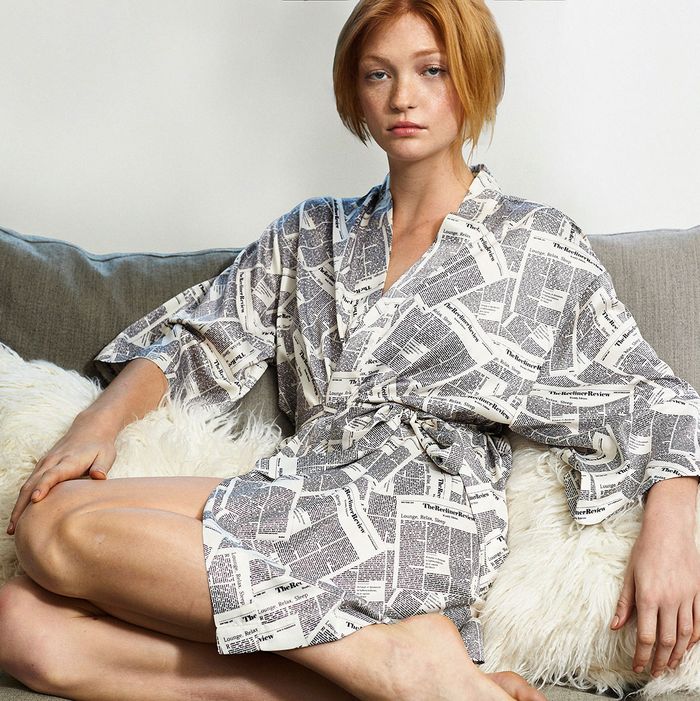 There used to be a time when getting dressed for bed meant choosing between an old T-shirt, a grandmotherly muumuu, or some skimpy lingerie. But these days, your body's most important renewal process is getting a stylish makeover thanks to a new crop of labels.

Designer pajamas aren't a new concept by any stretch — think of the ultraluxe La Perla's and Natori's of the world — but these new brands take a refreshing approach to sleep separates, treating them as individual wardrobe pieces. It's probably no coincidence that they all arrived in the middle of a wave of pajama dressing in street style; across fashion, sleepwear is getting a second look. Below, meet the six brands who are making us most excited to get some shut-eye.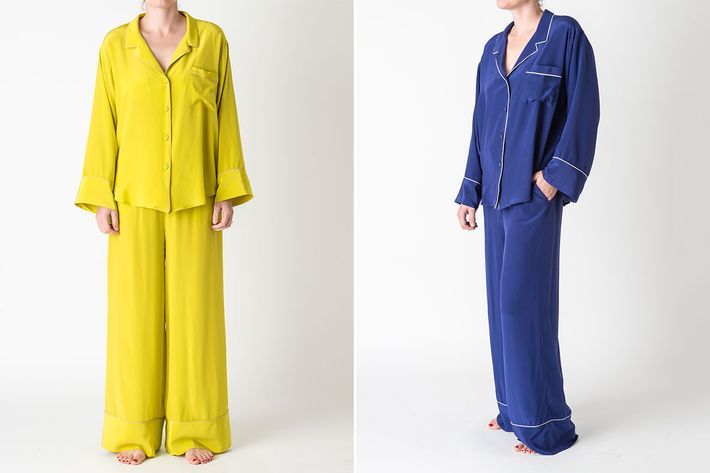 Name: The Glad Hours
Aesthetic: Gender-neutral tailoring with a retro edge

Here's a line where separates reign supreme. Los Angeles–based brand the Glad Hours offers a contemporary take on the luxury of 1930s-era leisurewear. (It's not quite as expensive as it sounds.) The label tends to stick to one silhouette, but the fit is impeccable. The most recent collection was inspired by both legendary artist Georgia O'Keeffe and the landscapes of Hawaii — in practice, that means richly colored silks that were made to mix and match.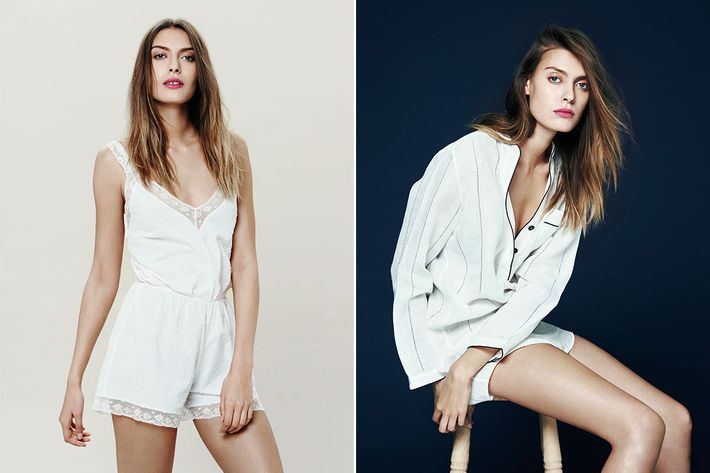 Name: Morpho and Luna
Aesthetic: Luxe sleep separates with lingerie influences

Created by an Italian and French duo in 2014, Morpho and Luna proves that seductive sleepwear isn't just limited to a bra and panties. The items — in linen and silk — are on the pricier end of the spectrum, but there's a myriad of ways to style each piece. Available at Matches Fashion.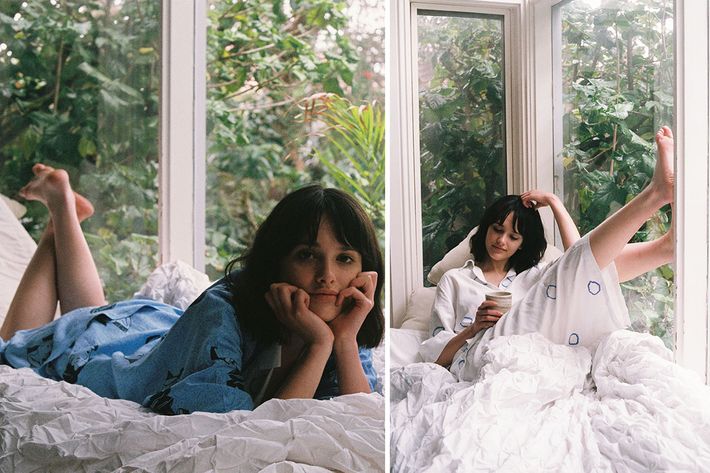 Name: Suku Home
Aesthetic: Dreamy and vibrant prints with a wanderlust quality

A millennial favorite, Suku Home has a devoted social-media following. As it expands into bedding and other lifestyle products, it's becoming increasingly clear that the indie brand is about more than just dreamy sleepwear, but don't sleep on the pajamas — they come in simple shapes and fresh, muted colors, with a heavy emphasis on comfort.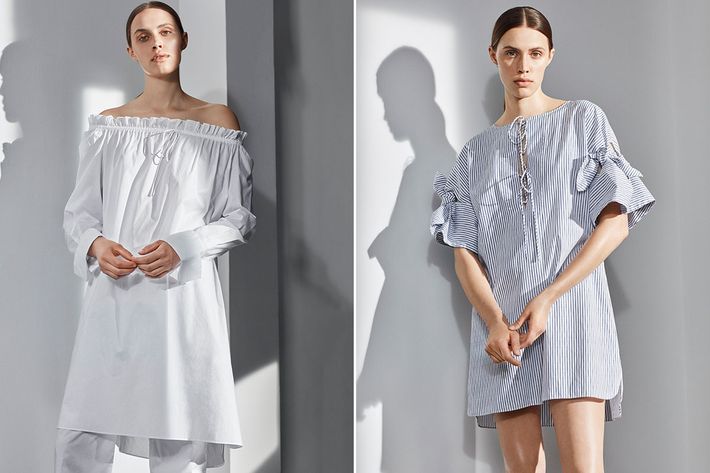 Name: Three Graces London
Aesthetic: Modern, on-trend pieces that can pull double duty

There's a reason why Three Graces London has developed from a sleepwear line into a full-fledged luxury resort collection less than two years after its launch. Customers responded to the versatility of the clothes, and the brand evolved accordingly. Although intended as sleepwear, almost every piece could serve as a daytime wardrobe staple. Also available at Stylebop and Matches Fashion.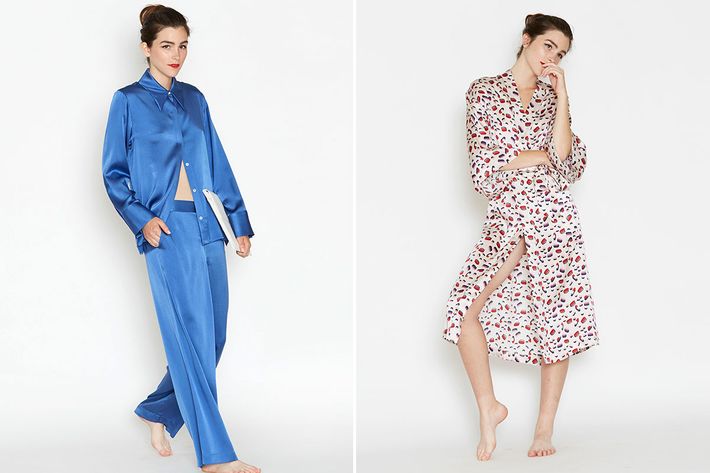 Name: Recliner
Aesthetic: Eccentric and high-quality sleepwear without the splurge

Sleepwear can get surprisingly expensive, but Recliner founder Rebecca Smith doesn't believe quality fabrics have to equal extravagant prices. This philosophy means nothing on the site costs over $200, but you'd never know it from looking at the clothes. The brand's signature whimsical and eccentric prints make for prime street-style bait.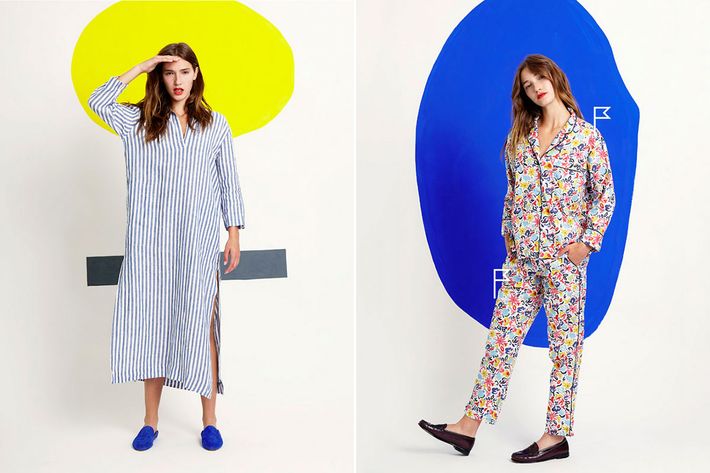 Name: Sleepy Jones
Aesthetic: Low-maintenance, minimalist pieces

Experimenting with flashy prints is fun, but some people just prefer a uniform. If you're one of them, start your journey into stylish sleepwear with Sleepy Jones — because everyone looks polished in a pair of classic navy stripes. Aimed at both men and women, the pajama sets are available in gingham, stripes, and crisp neutrals like light blue and white.