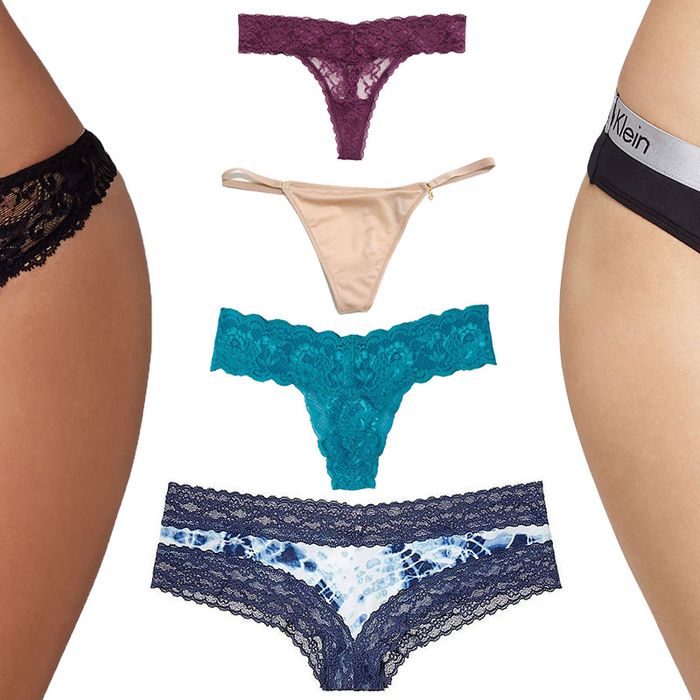 We're heading back into pants season, which means dealing with the issue of underwear lines. That's why we decided to ask some reasonable, fashionable women — ranging in age from 22 to 68 — about their go-to thong. The choices include the seamless, the lacey, the stretchy, and those that miraculously do not feel like a perma-wedgie.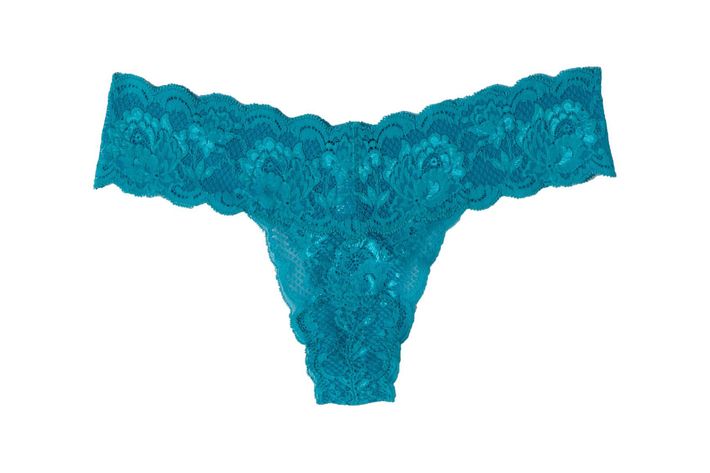 Cosabella Thong
"Any style of Cosabella thong is better than all the other thong brands I've tried. They fit perfectly every single time." — Alice McNeil, 31
$18 at Amazon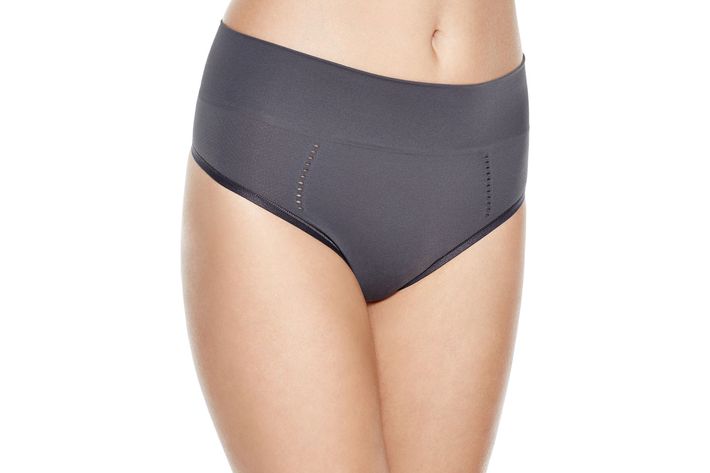 Spanx Lounge-Hooray! Thong
"I wear briefs, but sometimes I can't get around wearing a thong, typically when wearing dress pants. I look for some support, so I like the Spanx thong. It smooths my tummy and I don't feel like I need to tug at it all day." — Cindy Brady, 68
$22 at Bloomingdales; from $11 at Amazon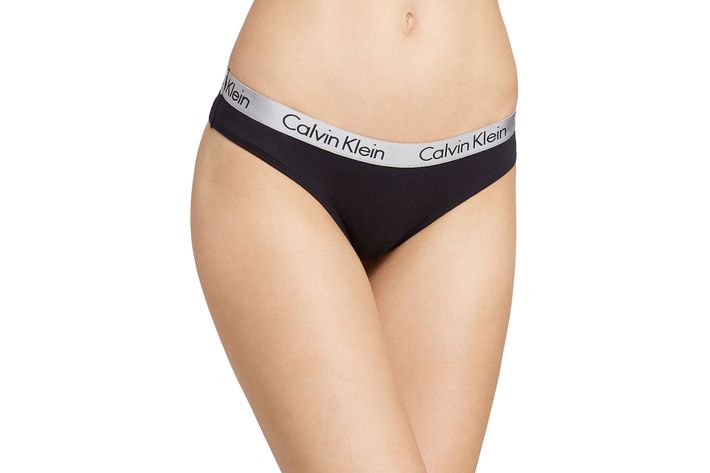 Calvin Klein Cotton Thong
"I keep it simple: black stretch cotton. All that fancy lace is too much wedged in between your cheeks. The Calvin Klein cotton thongs are the most unfussy. Or the off-brand labels at department stores." — Sylvia Obell, 26
$12 at Bloomingdales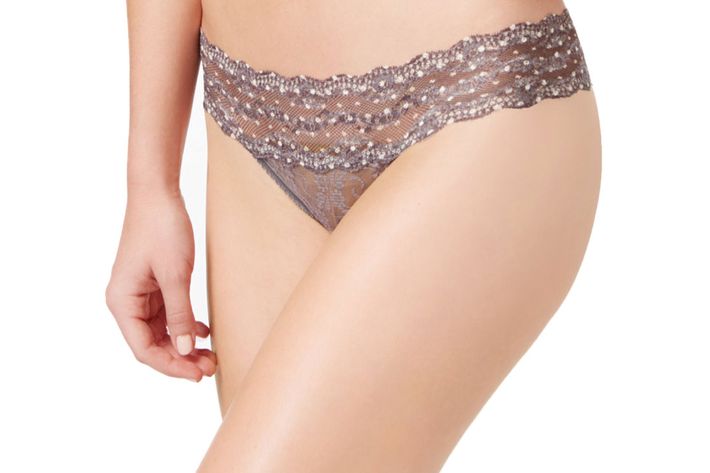 B.tempt'd by Wacoal Thong
"I want underwear to make me feel sexy, but I also need it to be functional. The Wacoal lace works for me because it's thin, soft, and fits close to the body, so they're seamless. And these are less expensive than other lace brands." — Stephanie Stewart, 58
$13 at Macy's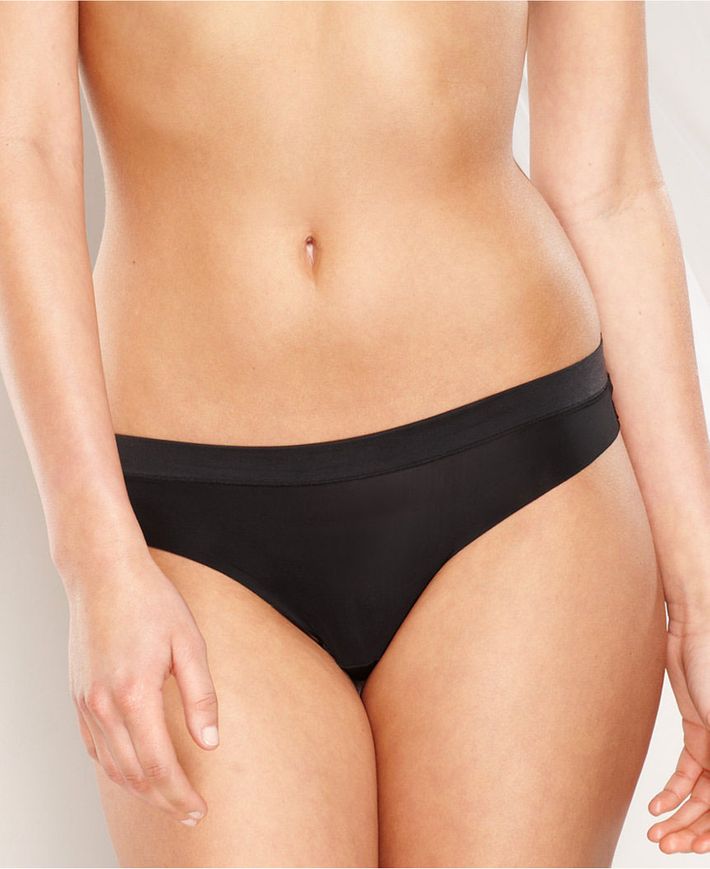 DKNY Fusion Thong
"The microfiber DKNY thongs are so thin you barely know they're there." — Tiffany Haley, 35
$12 at Macy's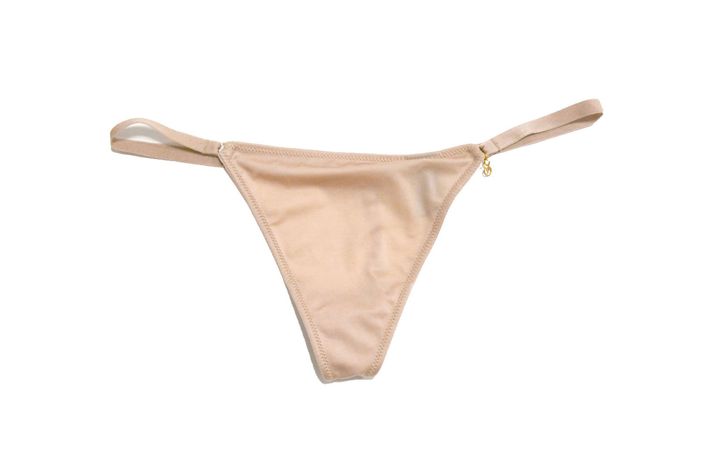 Victoria's Secret V-String Thong
"I like to wear tight workout capris and little shorts, and I hate the sight of panty lines in gym clothes. So G-strings, specifically Victoria's Secret V-Strings, are my favorite. They're flexible and light." — Laurice Thrasher, 34
$17 at Amazon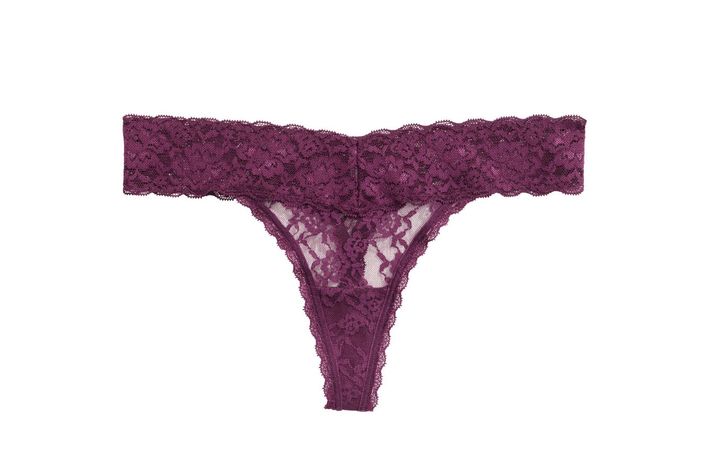 H&M Lace Thong
"The H&M lace thong's cut isn't so high that it rides up, but it's flattering, like a bikini bottom. Cut the tag out, though. It's abnormally huge because they have care instructions in several different languages." — Channing Hargrove, 29
$13 for a three-pack at H&M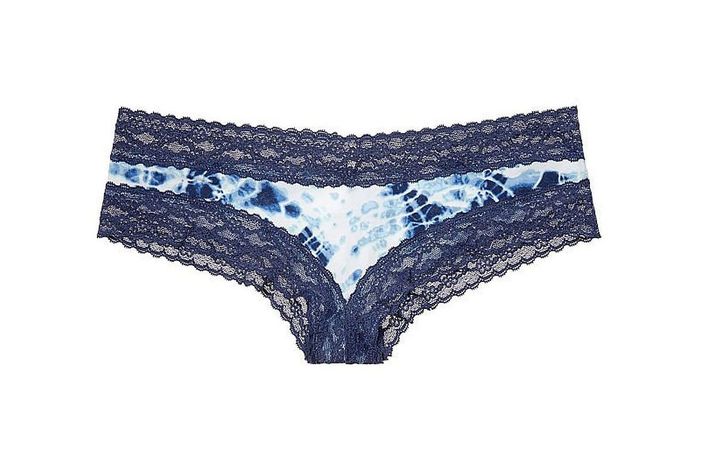 Victoria's Secret Cheeky Panty
"I wear the Victoria's Secret "cheeky" style. They're not uncomfortable like a traditional thong, but they still prevent panty lines. Plus, the waistband is lace, so it doesn't hug my hips as tightly or emphasize love handles, like some other styles." — Amy Young, 55
From $10 at Amazon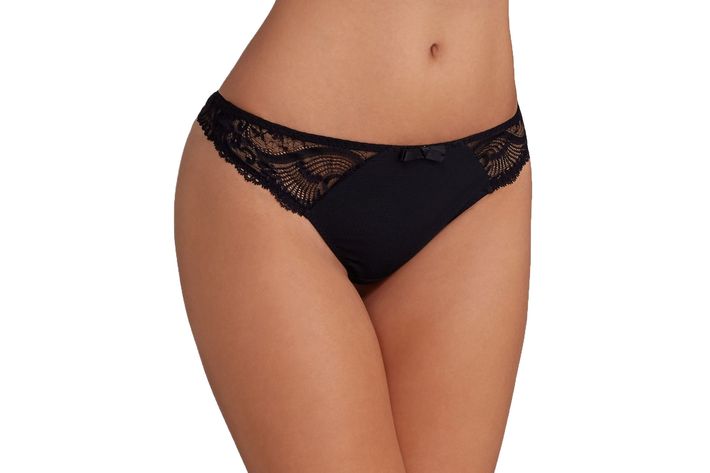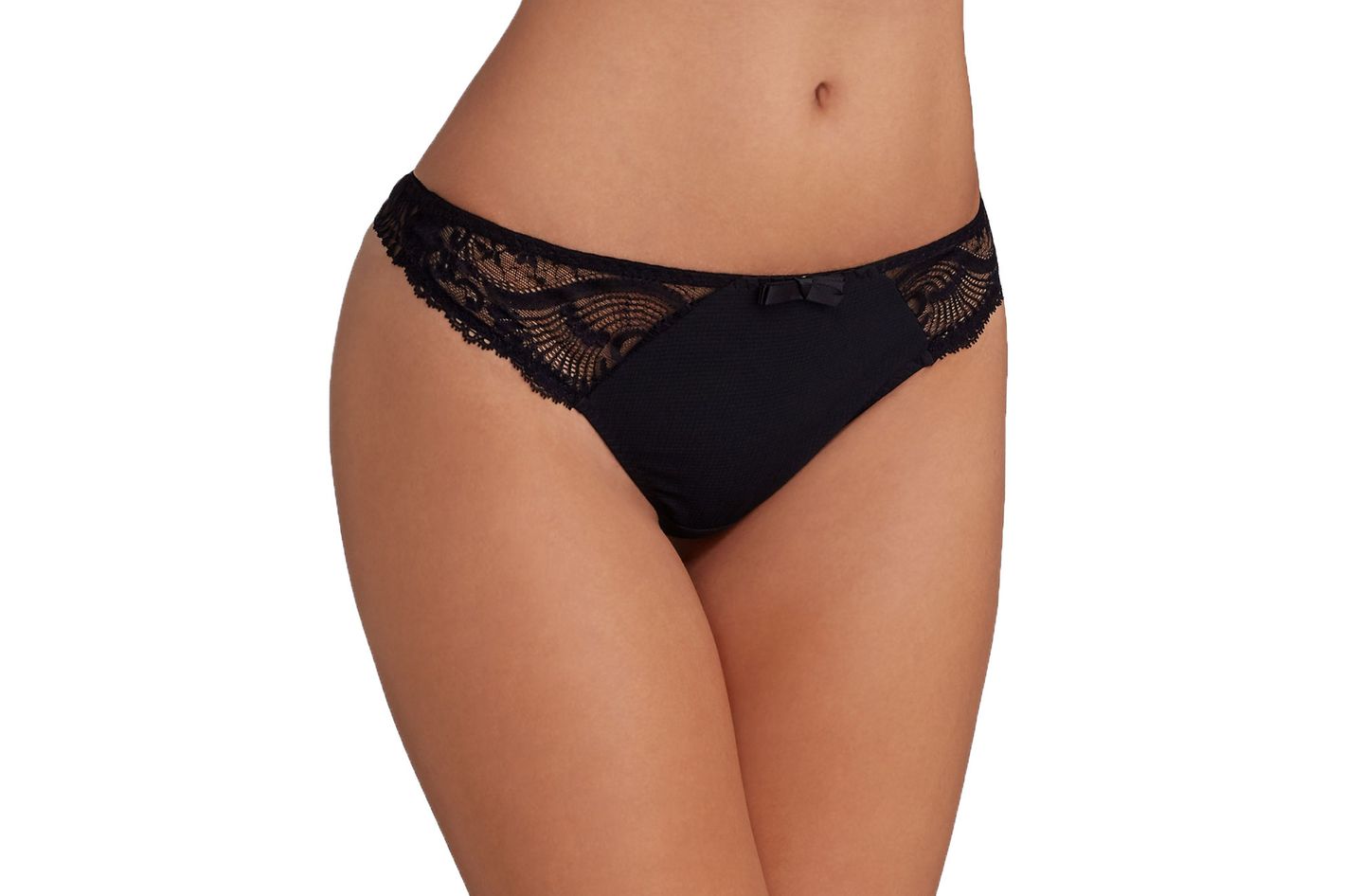 Aubade L'insoumise Tanga
"I love Aubade — it's like a cool Parisian-girl brand. It's comfortable but sexy at the same time. Also, I like my thongs to be simple — no prints. And I'll match them to my bra." — Marie-Laure Fournier, 46
$75 at Bare Necessities
The Strategist is a series of smart, obsessive shopping guides from the New York Magazine section of the same name. We've scoured the web to bring you the best of the best. Some of our latest conquests include rolling luggage, water bottles, umbrellas, Korean beauty products, white t-shirts, and yoga mats. If you buy something through our links, we may earn an affiliate commission. Please note that all prices are subject to change.