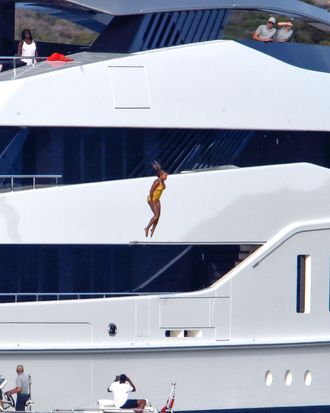 Photo: Ciao Pix / FrezzaLaFata / AKM-GS
While Rihanna was posing in front of a giant headless shrine to herself, Beyoncé, who apparently possesses the power of flight in addition to her myriad other gifts, spent her Sardinian vacation pencil-diving effortlessly off the top floor of a 30-foot yacht.
Presumably she sailed straight to the bottom of the sea floor bathed in a beam of shimmering light, while Jay Z, a mere mortal, watched from a speedboat. The gods are mysterious creatures.