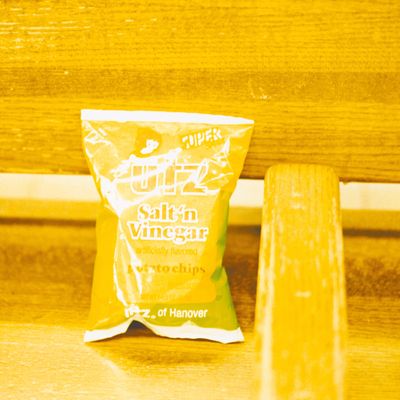 Photo: Courtesy of A-chan/Steidl
Japanese photographer A-chan, born Ayumi Yamazaki, has said that photography to her is like things in a refrigerator. Her work positions simple, commonplace scenes — subway platforms, dirty snow, a pack of frozen beans — in a way that you've never seen them before.
After starting her career shooting advertisements, magazine editorials, and CD jackets, the photographer showcases her noncommercial work in the book Salt'n Vinegar, released by Steidl last month. On Saturday, A-chan will officially launch Salt'n Vinegar at Overthrow Boxing Club and sign copies of the book.
Click ahead to preview her oeuvre: a ghostly figure on a train platform, a Zen-like faucet, and (as the book's title suggests) a yellow-tinted Utz bag holding the tangy snack.