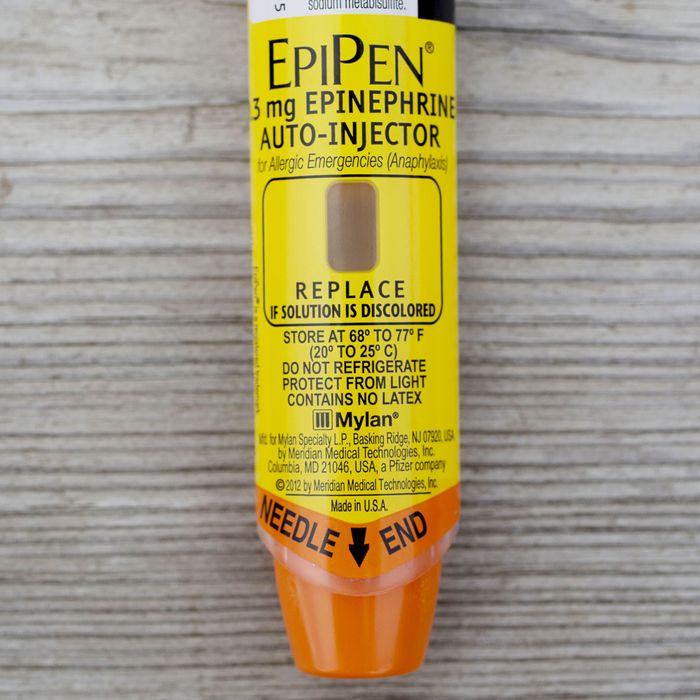 EpiPen.
Photo: Daniel Acker/Bloomberg via Getty Images
EpiPen-maker Mylan said today that it will introduce a generic version of its anaphylaxis-treating device for about half the price … which still works out to $300 for two.
It's the second step the pharmaceutical company has taken in the past week as it faces harsh criticism for raising the price of EpiPens more than 400 percent since 2009.
On Thursday, Mylan announced that it would expand eligibility for its assistance programs, increase the value of coupons for people with high-deductible health plans, and work toward selling the devices to consumers directly on its site. The retail price of EpiPens, however, would remain unchanged at more than $600 for a pack of two. (The price was about $100 in 2008, the year after Mylan purchased the product from Merck.)

Reuters reports that the generic device will be available very soon, which is … interesting.

Mylan said on Monday it expected to launch the generic product "in several weeks" at a list price of $300, an highly unusual move considering the branded product is still under patent protection and rival treatments have failed to get regulatory clearances.
It's almost like they could have been selling a generic all along. "Our decision to launch a generic alternative to EpiPen is an extraordinary commercial response," Mylan CEO Heather Bresch said on Monday. "We determined that bypassing the brand system in this case and offering an additional alternative was the best option." That, and the company's stock fell 12 percent last week, so.