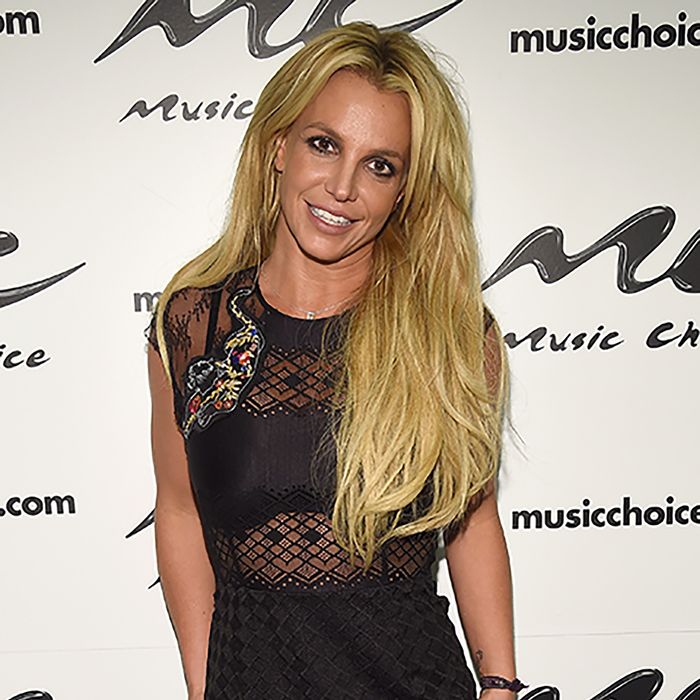 Photo: Kevin Mazur/Getty Images
Stars, they're just like us. Right? Sure, they get to walk red carpets looking as glam as can be, and they tend to carry a whiff of fame about them that grants them access to a lifestyle so few ever experience. Yet — when it comes to love and relationships, rest assured they're just as likely to have bad dates and experience rejection. At least, that's been the case for a certain pop star by the name of Britney Spears.
Spears is on the cover of the October issue for Marie Claire UK, and in the cover story, she has no shame in admitting that, while she's famous, it doesn't mean she hasn't had her share of cringeworthy dates. "I had a really bad date," she starts off. "I mean, it was really bad."
Here's exactly how bad:

"I've been single for ages and had a date with a guy I liked. I was getting anxious, worrying he wouldn't like me. We went to the movies, but I could tell right away it wasn't working. It was sort of awkward. After the movie I came home and that was it. It just didn't work. He just wasn't that into me. I liked him. He knew that. But he definitely didn't feel the same. It happens to everybody. Being famous doesn't make you any different."
Spears has also apparently ruled out men altogether these days. As in, she might "French-kiss someone," she told James Corden during The Late Late Show's Carpool Karaoke, but she won't walk down the aisle again after her previous divorces.
It's okay, Britney. Remember, bad dates make for the very best stories.