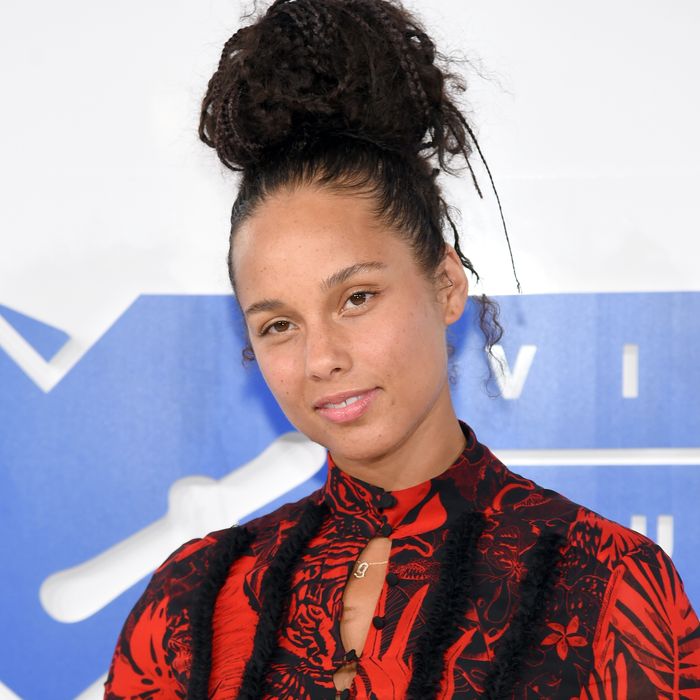 No contour and no makeup at all for Alicia Keys at the VMAs.
Photo: Jamie McCarthy/Getty Images
On an occasion when most celebrities call on the expertise of the world's most talented makeup artists, Alicia Keys was unique, walking the MTV VMA red carpet in no makeup. It wasn't no-makeup makeup or just a little makeup or just a little contouring or concealer — but a true bare face.
This isn't the first time that Keys has gone bare-faced. Since she first detailed her decision to go without makeup in a Lenny Letter, Keys has been seen without makeup in her music video "In Common," appearances for The Voice, and most recently, at the BETs.
As Keys said of the decision: "'Cause I don't want to cover up anymore. Not my face, not my mind, not my soul, not my thoughts, not my dreams, not my struggles, not my emotional growth. Nothing." Here's to more of the naked face.