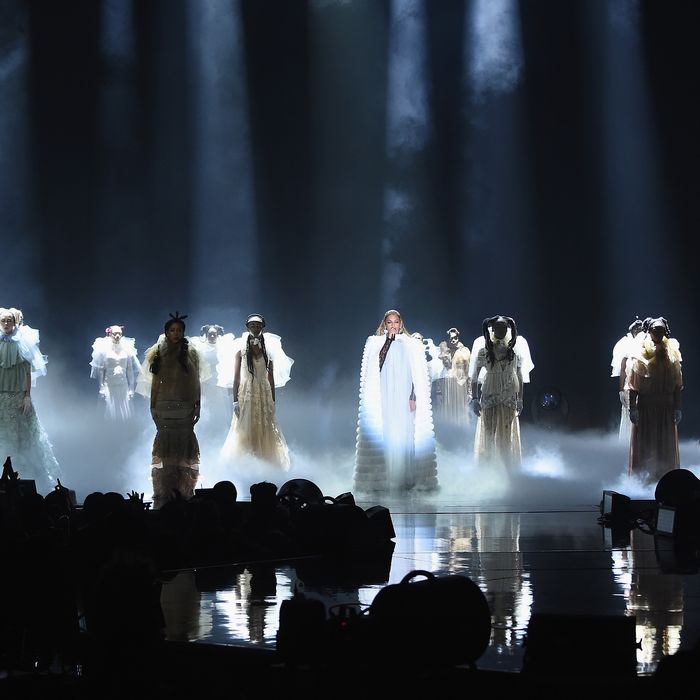 Beyoncé performing at the 2016 VMAs.
Photo: Larry Busacca/Getty Images for MTV
When MTV says "jump," Beyoncé says, "How high? And can I destroy one of your cameras with a baseball bat? Cool." She didn't hold back in any sense — least of all when it came to the array of looks she wore in her takeover of the VMA Awards tonight. As Bey performed a medley from Lemonade, she switched outfits for each track and each persona. From a Mick Jagger–worthy fur to a lacy leotard, see all the looks she wore for her bravura performance.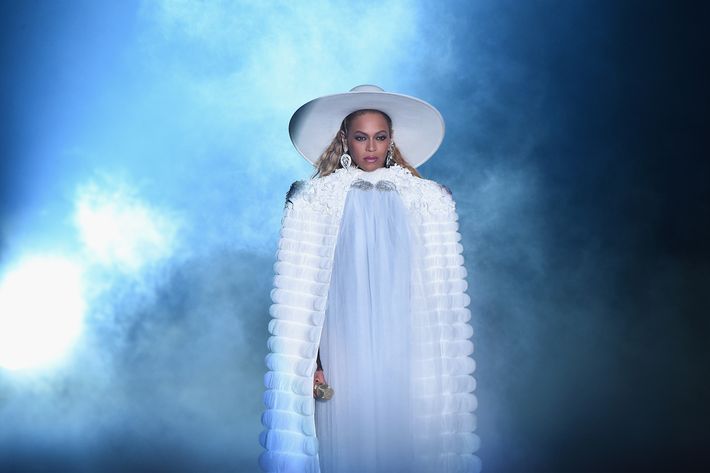 To perform "Pray You Catch Me," she took the stage in a dramatically lit white cape with scalloped edges and a diamond clasp, accessorized with a broad-brimmed hat.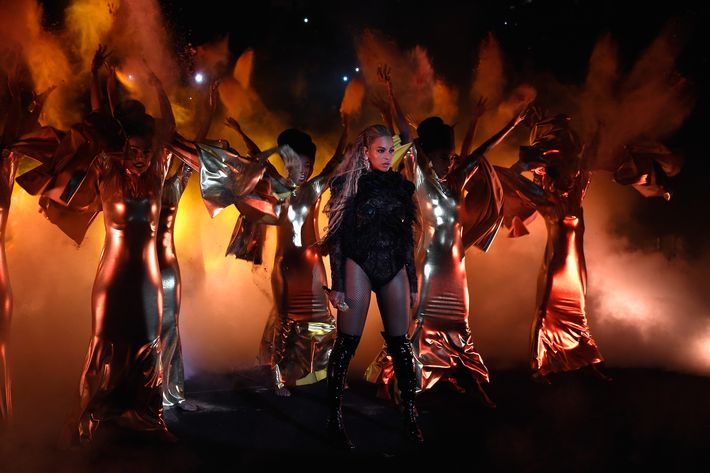 Continuing with the feather theme from her Francesco Scognamiglio red-carpet look, Queen B doffed her cape to reveal a feathered leotard (a favored silhouette since the "Single Ladies" era), over-the-knee boots, and massive diamond earrings during "Hold Up." Oh, and the ultimate accessory — a Louisville slugger, right before she segued into "Sorry."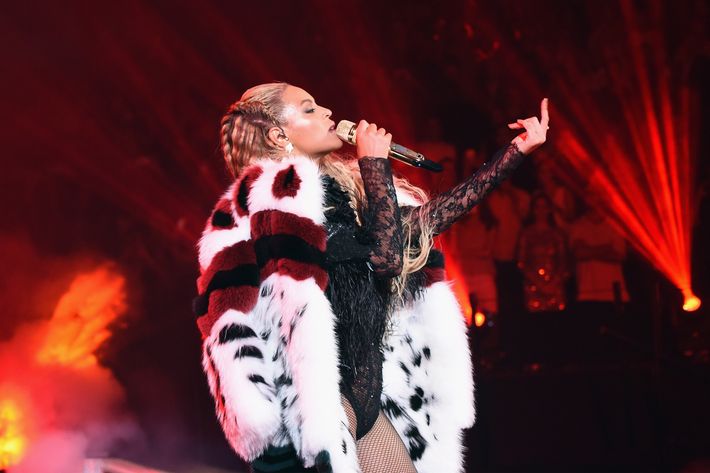 Then, for "Don't Hurt Yourself," she went full-on rockstar in a multicolored fur coat that Twitter seems to be speculating is Marni.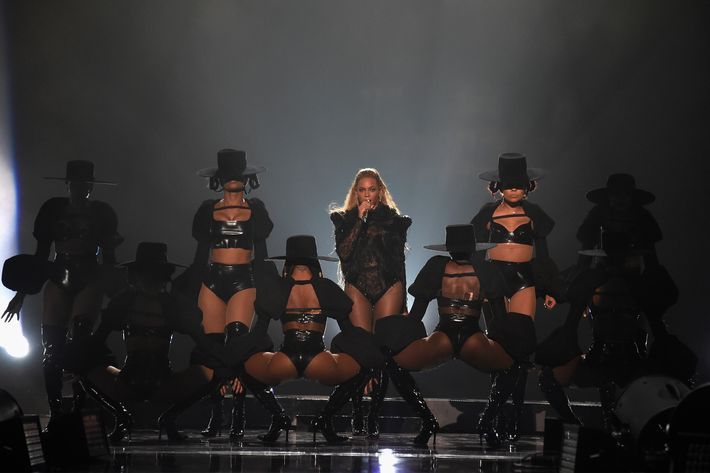 Closing things out with "Formation," she stuck with the leotard look while her dancers, who ringed her Busby Berkeley–style, wore matching flat-brimmed hats. "I slay," indeed.