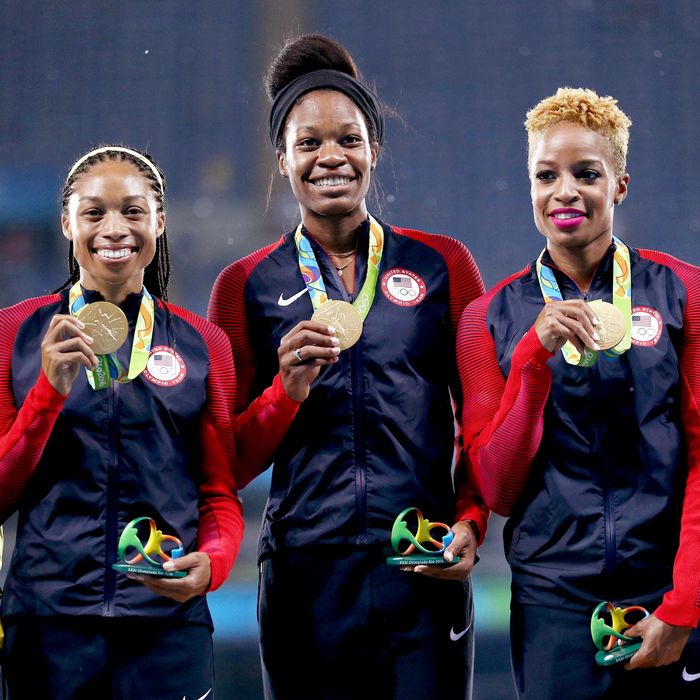 American women won the Olympics.
Photo: Patrick Smith/Getty Images
It can be taxing to be a female athlete, but this year American women rose above the occasional sexist comment to dominate the Rio Olympics, winning more medals by themselves than most countries' entire teams. The U.S. won the most medals of the Games by far, coming in at 121, 46 of which were gold. Of those, women won 61, while men won 55.
Of those 61 medals, 27 were gold — that's more gold medals than any one other country, excluding Great Britain.
According to NPR, this is the second Olympics in which American women have outpaced men. In London, they won 58 medals, compared to male athletes'$2 45. This is also the second year that women on the team have outnumbered men — 291 to 263, respectively.
Part of the reason for female athletes' dominance is because new women's sports are added to the roster pretty regularly; women's rugby was added this year, for example. But standout performances from individual athletes such as Simone Biles, Katie Ledecky, and Allyson Felix also helped boost U.S. women. And that's not to mention the women on the U.S. track-and-field team and the basketball team, both of whom set records in their own right.