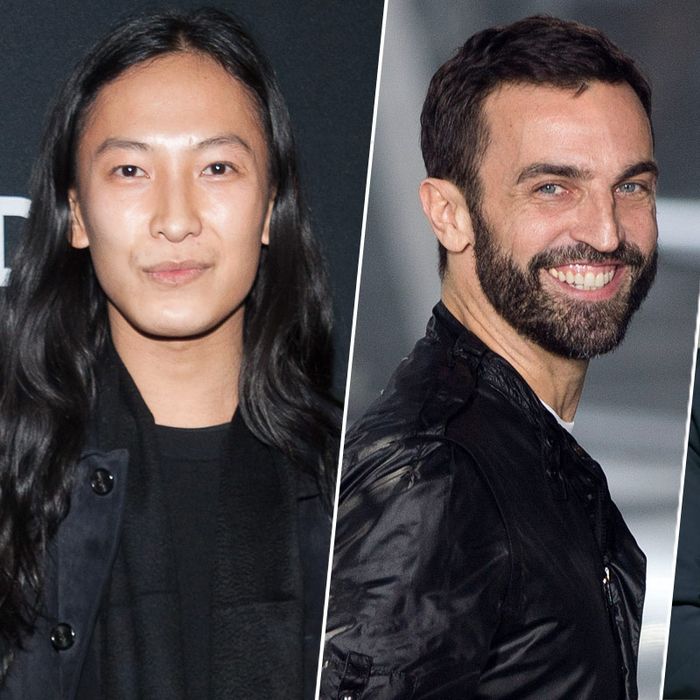 Alexander Wang; Nicolas Ghesquière; Alber Elbaz
Photo: Getty Images, BFA
For once, fashion is getting involved in technology in a way that doesn't involve a neon-plastic wearable device. The Business of Fashion reports today that several prominent fashion designers — Alexander Wang, Nicolas Ghesquière, Alber Elbaz, Calvin Klein, and Dries Van Noten — have signed an amicus, or "friend of the court," brief in Apple's ongoing case against Samsung. They, along with a roster of designers in other fields — like creative director Fabien Baron and architect Sir Norman Foster — have gotten involved because of the intellectual-property issues raised by the lawsuit.
The contretemps began in 2012, when a judge ruled that Samsung's phone design looked too close to the iPhone for comfort. Samsung appealed, and four years later, the battle is headed to the Supreme Court in October — which might explain why all these big names are coming to Apple's defense. (According to BoF, "Neither Apple nor any other corporation has funded the brief"; however, some of the amici note in the brief that they've consulted for the companies involved. Wang, for example, has worked on projects with both Apple and Samsung.)
Given that Wang, Ghesquière, & Co. are knocked off so regularly, they have an interest in enforcing design-patent law. And fashion design, in particular, is a notoriously challenging field in which to prove intellectual-property violations. What happens this fall, between Apple v. Samsung and in the upcoming Supreme Court case about design infringement of cheerleader uniforms, could change a lot about the way design knockoffs are legally viewed. In other words, there's more riding on this than just the design of a phone.