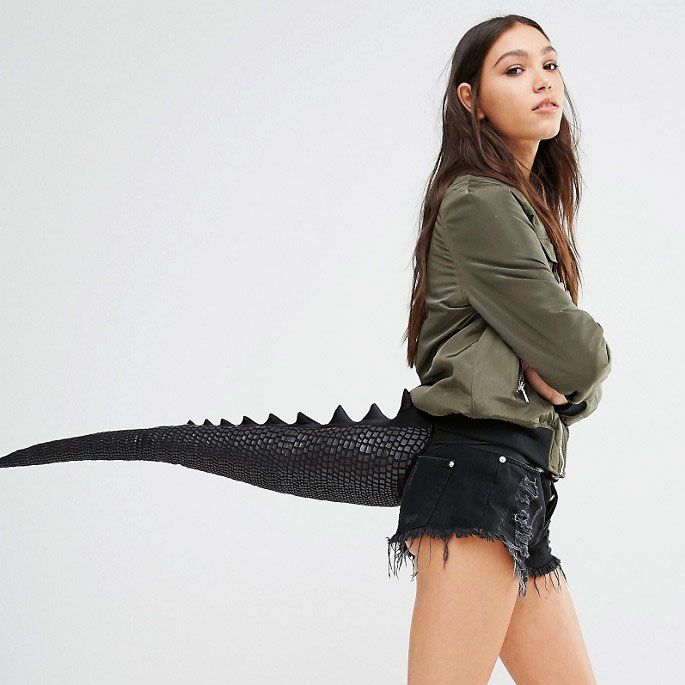 For reasons unbeknownst to me, you, and probably even ASOS, the retailer is now selling a plush wearable dinosaur tail. While it's not the most potentially unflattering item of clothing that ASOS stocks, it's definitely the worst.

The tail is meant to strap onto your waist via a clip-on belt, like a reverse-fanny pack. But nothing about it makes sense. How are you supposed to sit? To use the bathroom? To move in literally any space without disturbing the people around you? I'm getting a stress rash just from visualizing this.

It's already sold out (blame Burning Man), but there's a green, shiny version still available to purchase. And, if all else fails, there's always this option.