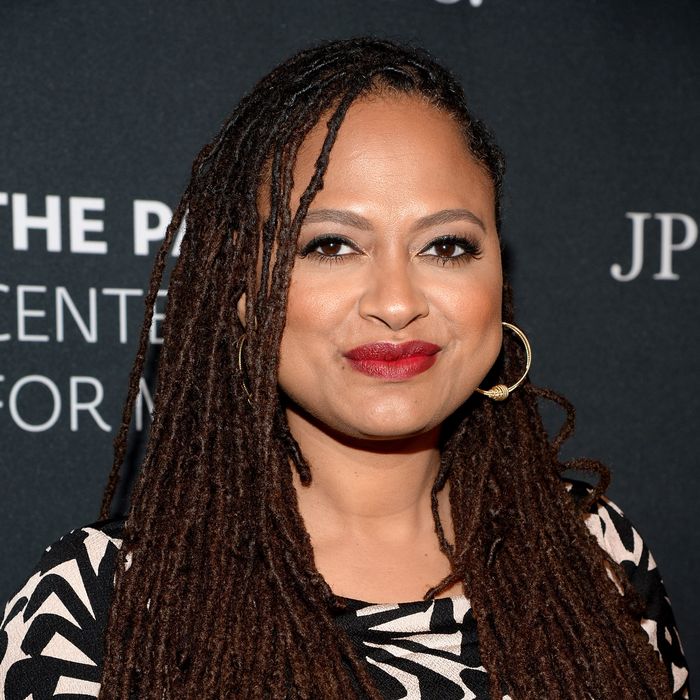 Photo: Michael Kovac/Getty Images
Today, Women and Hollywood confirmed that Ava DuVernay's forthcoming, Oprah-starring adaptation of A Wrinkle in Time will have a budget of over $100 million, marking the first time an African-American woman will direct a live-action film with this milestone price tag. As it stands, the only women to direct live-action features with similarly high budgets are Kathryn Bigelow, with 2002's K-19: The Widowmaker (she's also the only woman to have won an Oscar for best directing), and Patty Jenkins, whose Wonder Woman is slated for next year. 
Hollywood is great at coming up with dumb reasons not to hire female directors, particularly when it comes to major studio tentpoles. DuVernay's trajectory — going from small indies to a blockbuster in five years — is common for men, such as Jurassic World's Colin Trevorrow (who thinks women aren't directing these films because they "are not interested") and Godzilla's Gareth Edwards, but still all too rare for women, who are forced to prove themselves over and over again in order to get noticed.
We look forward to a day when Ava DuVernay isn't the only female director people can name off the top of their heads, and when women are also given the opportunity to waste studio money on terrible comic-book movies. In the meantime: Keep leading the charge, Ava!