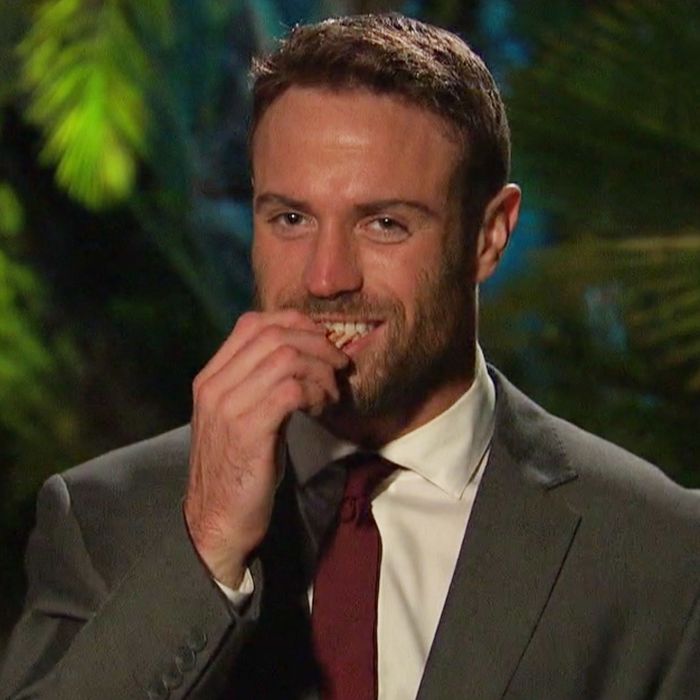 Chad Johnson, that oh-so-infamous villain from The Bachelorette, loves to make everything about himself.
And it wasn't even a full day after the season finale of The Bachelorette on Monday — nay, even a few hours — until Chad interrupted things to sell himself as the next Bachelor.
During the After the Final Rose special following The Bachelorette finale (spoiler: she picks this guy), JoJo Fletcher is asked who she thinks should be the next Bachelor.
And of course, the man can't help himself. He interrupts the conversation with a pitch for himself.

"I made some mistakes," he said. "I've been through a lot this last year, I lost my mom. One of the things they didn't show on the show is I'm also a Marine. I think that a lot of people, they deserve love. I think I deserve love. So I think maybe I deserve to be the next Bachelor."
He knows, though, that's still a hard sell. He's seen the show and understands why people think he's the ultimate villain.