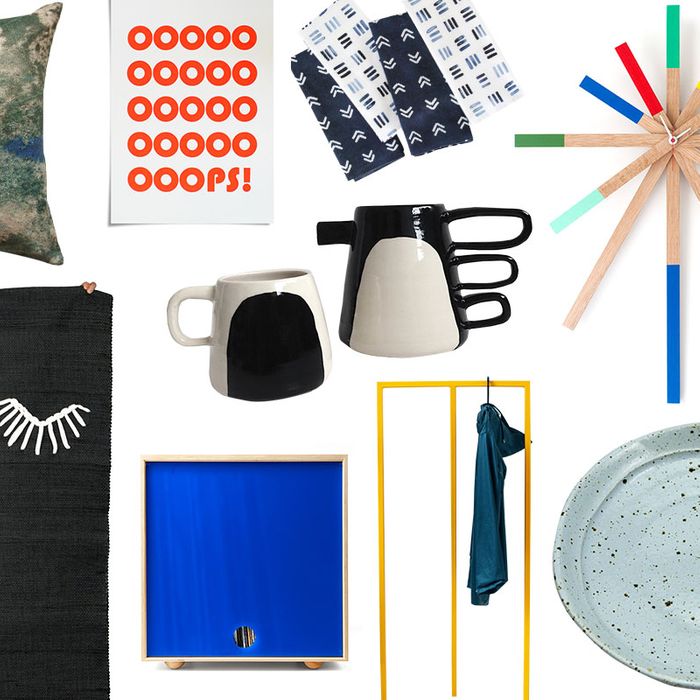 Sometimes all you need is a little pizzazz — be it a colorful wall clock, a new set of speckled plates, or a necklace holder in the shape of a duck — to make your home feel fresh again. Here, a roundup of delightful designs, all culled from Etsy, and all on the relatively inexpensive side.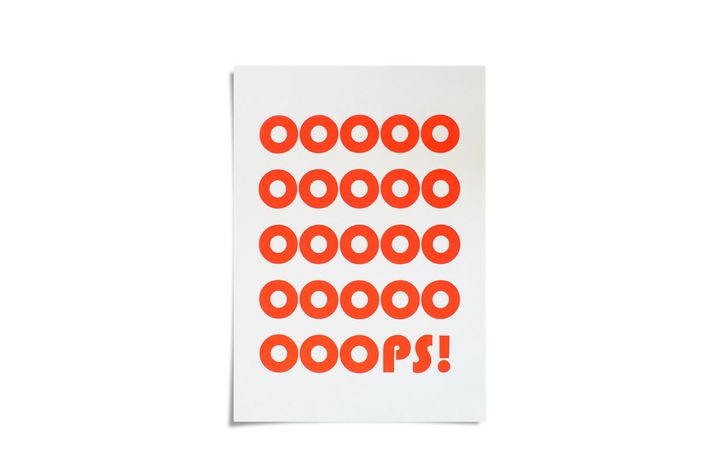 OOOPS Print, $35
Maker: coniLab
Oooooooops! (Click here for more wall art-spiration.)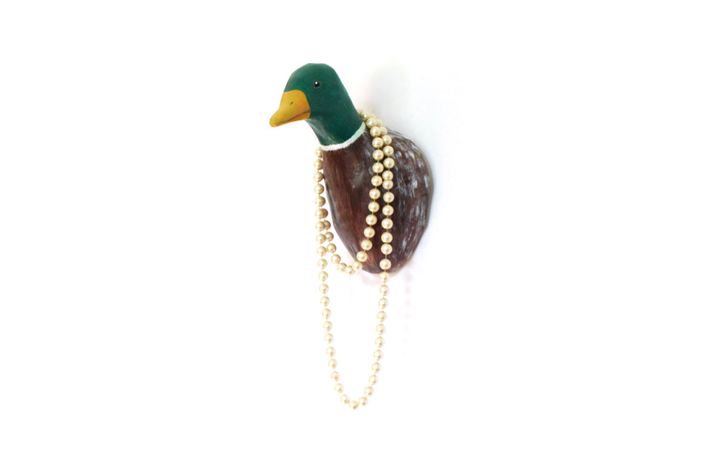 Duck Faux Taxidermy Wall Decor, $88
Maker: Macheanimal
What's more fun than hanging your pearls on a mallard?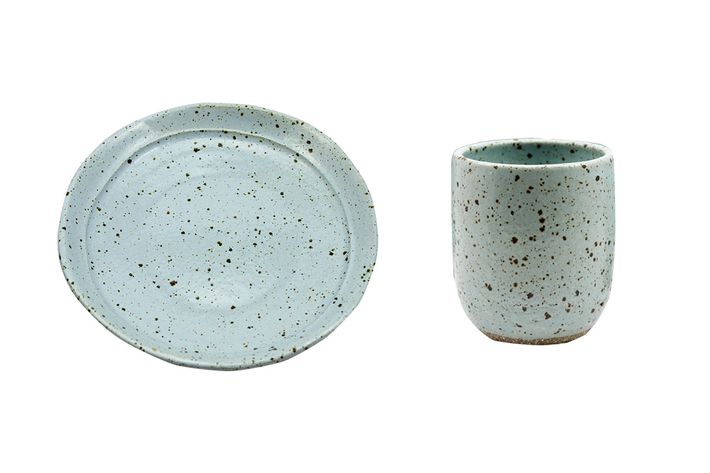 Speckled Side Plate, $27 & Tumbler, $20
Maker: Susan Simonini
In the most pleasing shade of light mint. (And will elevate your Seamless takeout.)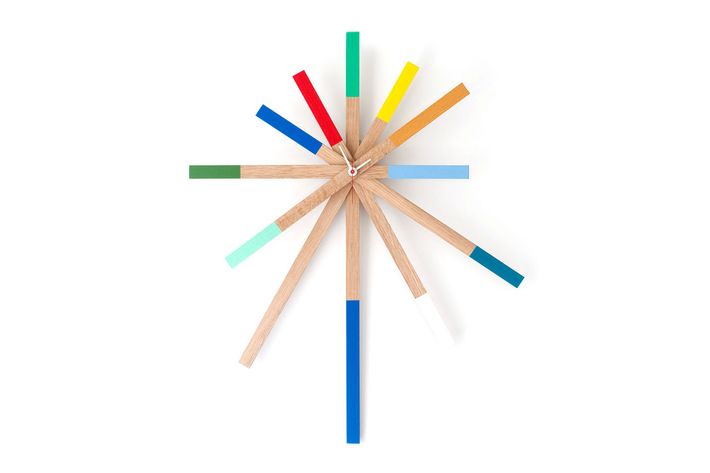 Starburst Wall Clock, $115
Maker: Senkki
This colorful clock doubles as a piece of art.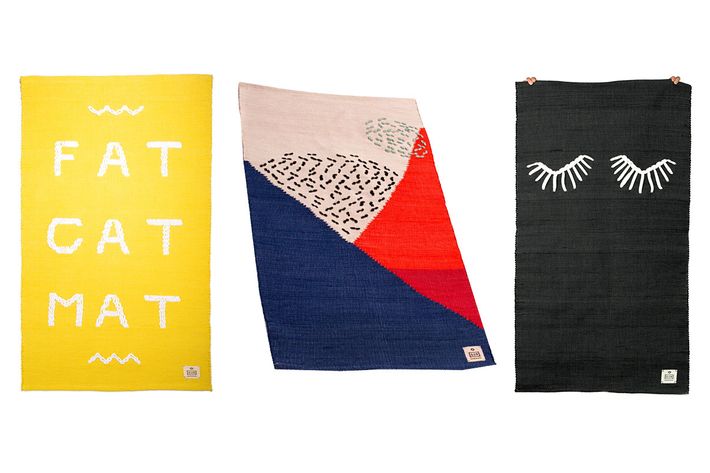 Aristote Truffaut Rug, $137
Thomas Feathers Rug, $137
Catarina Carreiras Rug, $103
Maker: RUG by GUR
Each of these extremely jazzy rugs is made to order in Porto, Portugal.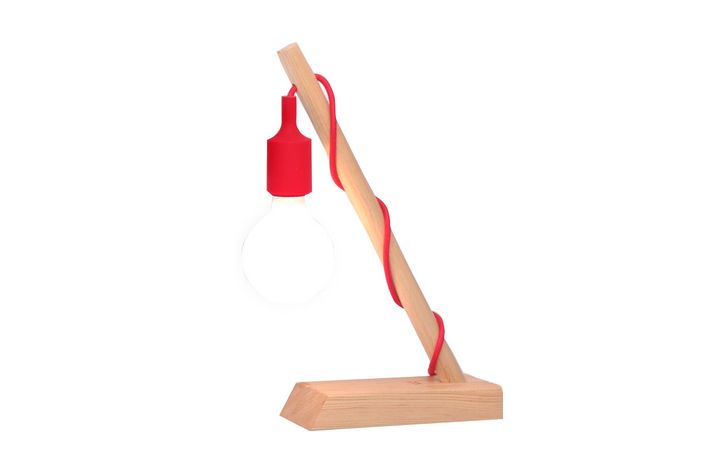 Wedge Lamp, from $155
Maker: Gagan Design
Will immediately gussy up a humdrum nightstand.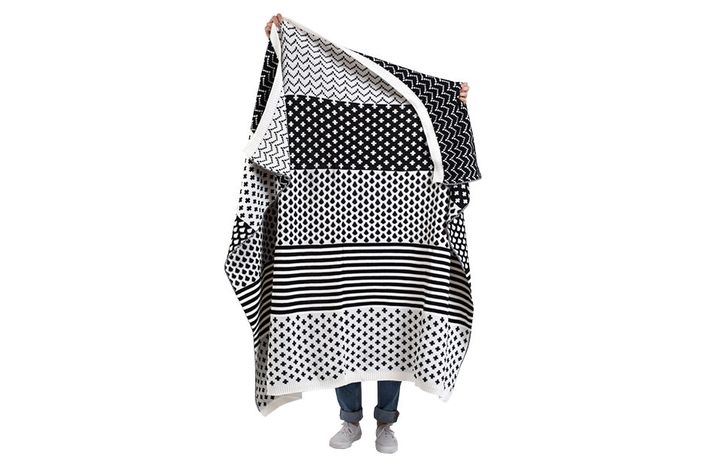 Knitted Wool Blanket, $90
Maker: Minka Inhouse
From a Kickstarter-backed Santiago-based designer who pays fair wages to local craftsmen.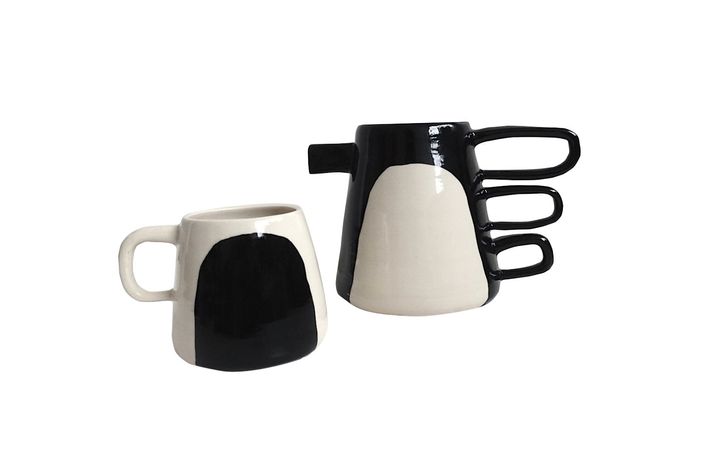 Contrast Mug, $48 & Pitcher, $240
Maker: BTW Ceramics
A graphic set from Brooklyn-based ceramicist Brooke Winfrey.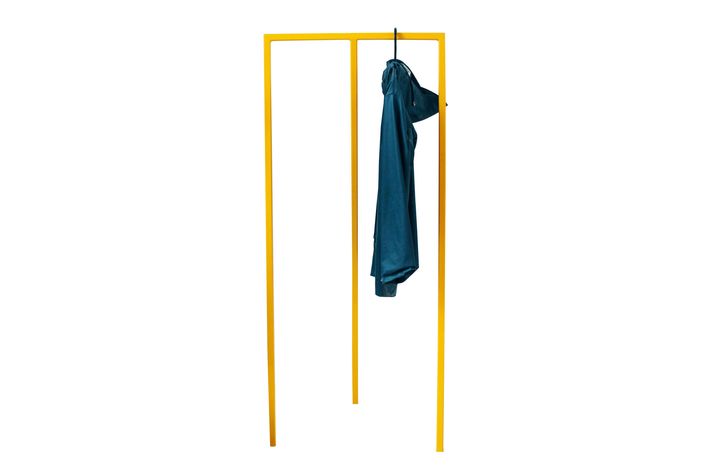 Steel Coat Rack, $158
Maker: Industria Metal
For the closet-starved among us.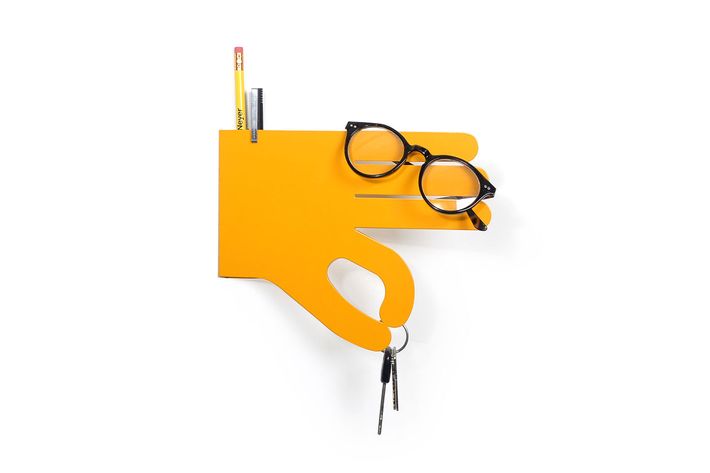 Helping Hand Key Holder, $45
Maker: Andrew Neyer Design
Never forget your keys again.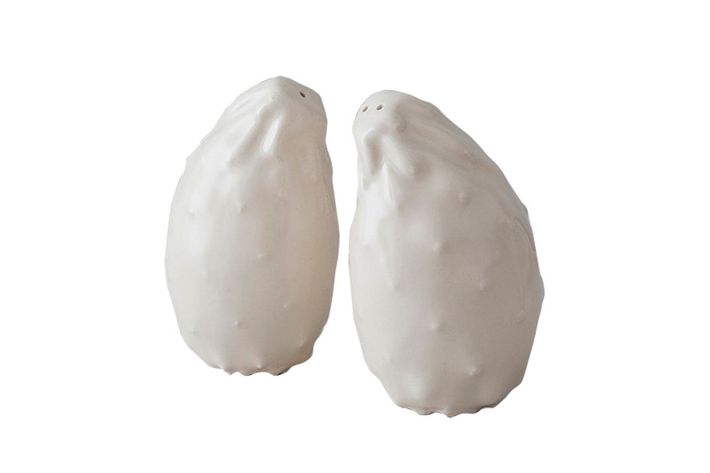 Ceramic Cactus Salt and Pepper Shakers, $35
Maker: Yulia Tsuckerman
In these cactus-mad times, a ceramic white one is a nice twist on the trend.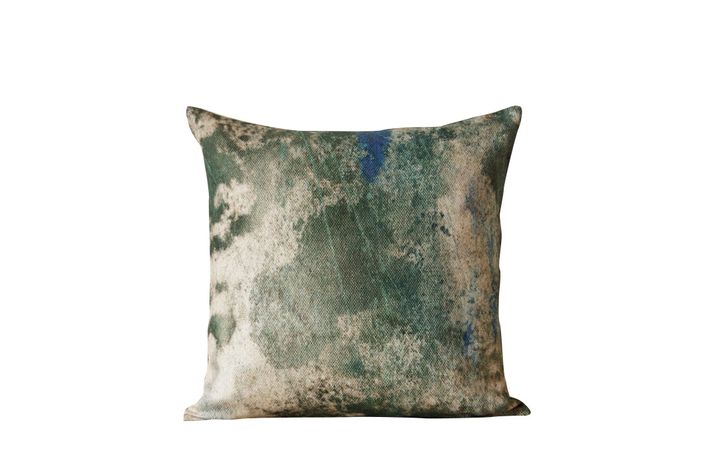 Plant Motif Pillow, $109
Maker: Affaires Nomades
Linen, and made in France.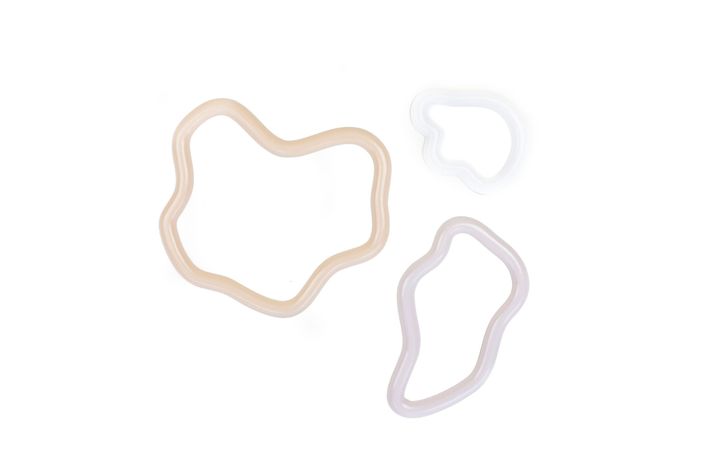 Table Shapes Trivet Set, $125
Maker: Karen Kimmel Studios
L.A.-based artist Karen Kimmel says that "being trivets is just their day job." And when they're not protecting delicate surfaces, these objects "beg to be arranged, considered, and rearranged throughout the home."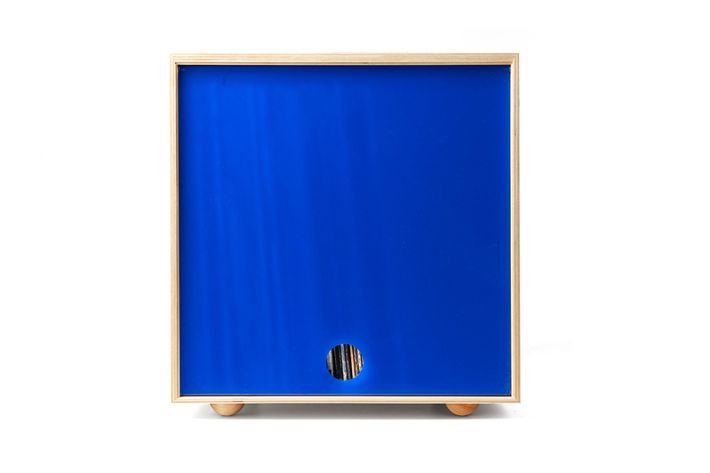 Record Storage Cube, $80
Maker: Simple Wood Goods
A nice Yves Klein–blue option — particularly now that IKEA discontinued its popular Expedit series.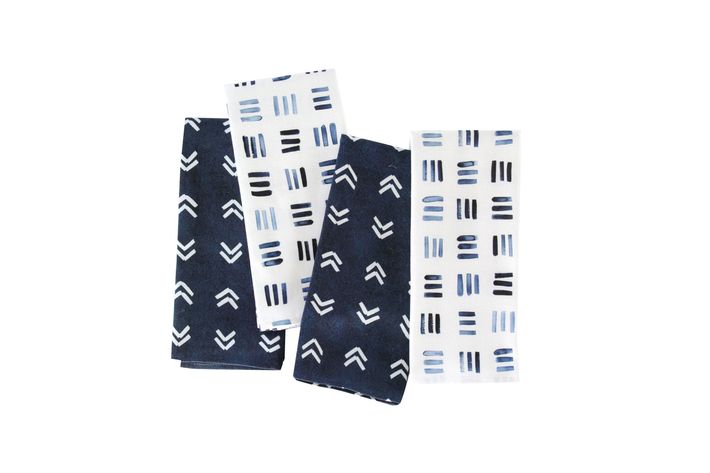 Indigo Hash Mix and Match Napkins, $48
Maker: Yao Cheng Design
Machine-washable, and made in Columbus, Ohio.
The Strategist is a series of smart, obsessive shopping guides from theNew York Magazine section of the same name. We've scoured the web to bring you the best of the best. Some of our latest conquests include rolling luggage, water bottles, umbrellas, beach tents, iced coffee, nail clippers, and yoga mats. If you buy something through our links, we may earn an affiliate commission. Please note that all prices are subject to change.