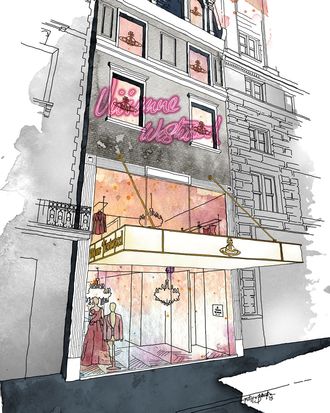 Vivienne Westwood opens in New York next month.
First Look
Next month, punk icon Vivienne Westwood will open her largest store to date, and her only one in New York, in a three-floor prewar townhouse (14 E. 55th St.).
First floor
Seating area: Couch upholstered in Westwood's signature squiggles print.
Second floor
Women's accessories: Green houndstooth bags ($465) and suede pointy-toe oxfords ($815).
Vivienne Westwood collection: Red one-button miniskirts ($440) and fuzzy sweaters ($1,870).
Women's couture: Plaid two-tone blazers ($5,435) and "Sexercise" T-shirts ($430) by Andreas Kronthaler for Vivienne Westwood.
Basement
Men's runway: Bold print button-downs ($710) and asymmetrical blazers ($1,510).
Men's accessories: Knit beanies ($190) and red leather boots ($1,140).
Men's casual: Plaid pants ($345) and ribbed white mock-neck shirts ($105).
2x2: Beyond-the-Swan Pool Floats
Upgrade your vacation rental.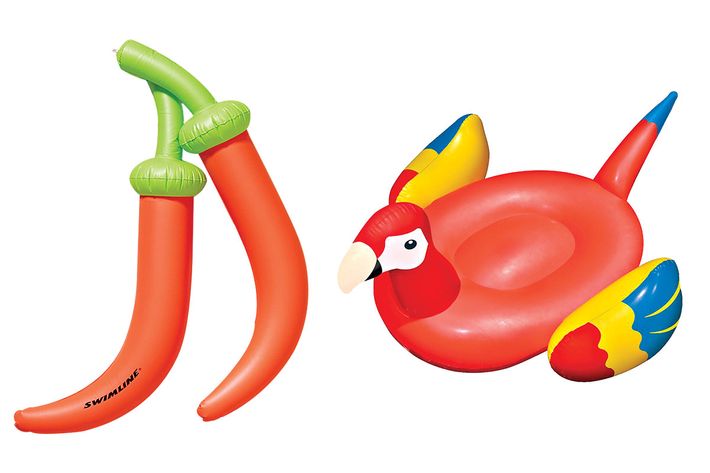 Reasonable
Snacks: Pepper, $10 at urbanoutfitters.com.
Pets: Swimline giant parrot, $33 at amazon.com.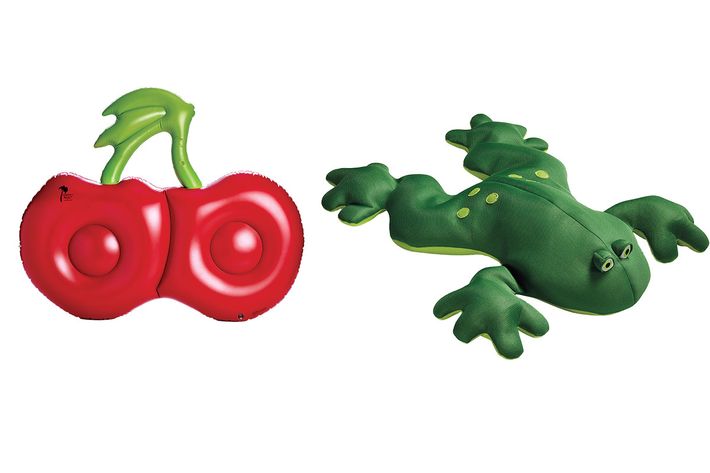 Splurgy
Snacks: Funboy giant cherry, $80 at amazon.com.
Pets: Oversize lily frog, $150 at frontgate.com.
IRL
Mike Arnot opens a brick-and-mortar for his men's-accessories start-up Owen & Fred (230 Mulberry St.).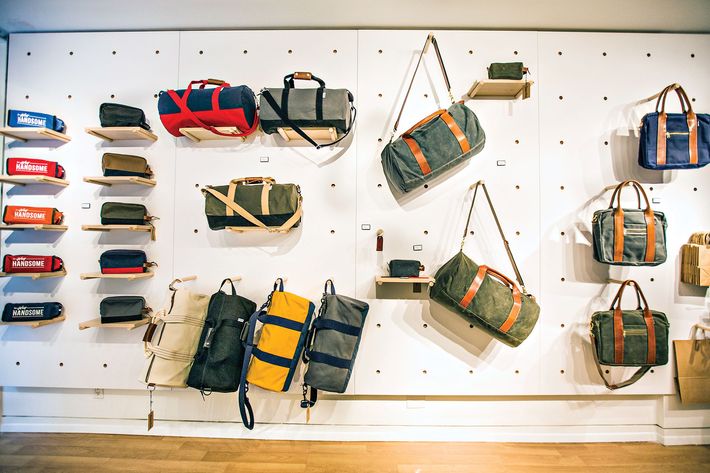 "The thing about men's accessories is, men don't think they need them until they see them. When they pass our Hex brass cardholder ($35) on a neatly organized desk next to a concrete valet tray ($54), it'll be the first time they ever think about a holder for business cards. We've always been focused on travel, so in November we're going to set up a flight simulator with real pedals and a yoke to steer, and we're bringing in a 747 pilot to help people get off the ground. That might also remind guys they could use our leather passport wallet ($79)."
Ask a Shop Clerk
Marc Tanjeloff's Astro West (102 W. 79th St.) houses the latest in hard-to-find fossils, minerals, and meteorites.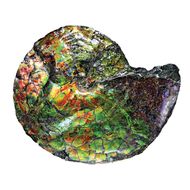 What's your rarest find?
"I have a T. rex femur that's tremendous, almost three and a half feet tall ($120,000). There's also a barrel of small geodes ($25) you can put in our geode-cracking machine to find out what's inside. It could be anything from quartz to amethyst to calcite. Kids love it."
Three in One
The VNYL (100 Third Ave.) is a four-floor '70s-inspired bar, restaurant, and record store opening in mid-August.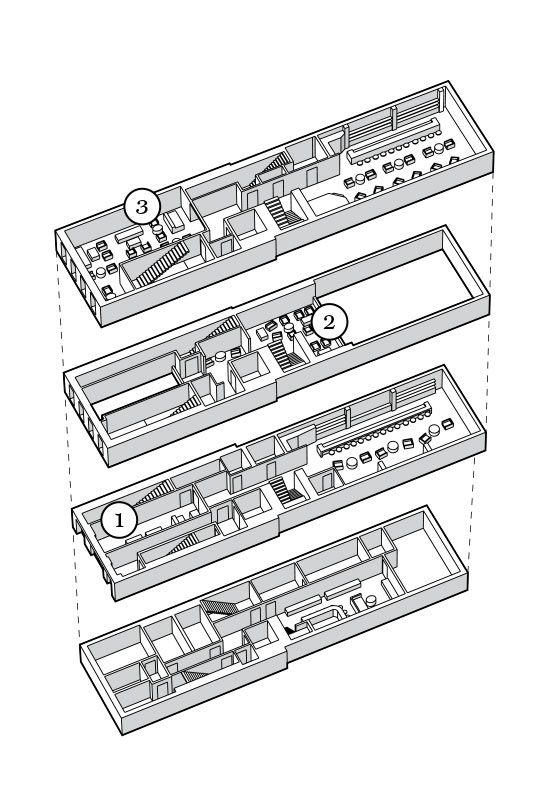 1. Listen: Actor-musician Adrian Grenier curates the storefront record store with Whitney Houston's Whitney Houston ($18).
2. Drink: Long Island Iced Teas ($15) on tap; table service where a private "mixologist" crafts a range of cocktails based on your bottle choice (from $300).
3. Eat: Large, medium, and small plates of candied-bacon quinoa sushi ($14) and salmon poke bowls with cucumber-seaweed salad ($22) imitate the three sizes of vinyl records.
Top Five
Design power couple Mark and Kristen Zeff pair Congolese bracelets with 19th-century cutlery boxes at their Dumbo boutique, Blackbarn (20 John St.).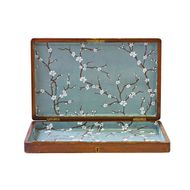 "This antique box ($125) was probably used for cutlery in the 19th century. We found it in London, restored it, and now it would be perfect for a guy's watch collection."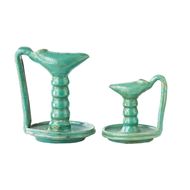 "We searched every pottery place in Fez for these oil jars (from $135) because I fell in love with the Fez green. It's such an unusual, specific color."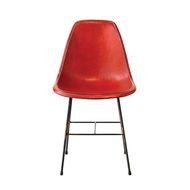 "These chairs ($755) are made in Spain and have such a wonderfully strong and healthy leather. They're not supposed to be precious; you could scratch them, they should be worn."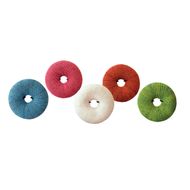 "These Congolese bracelets ($85) are more objects than bracelets because they're too heavy to wear. We have one on the bureau in our bedroom. You could also buy several and put them in a bowl."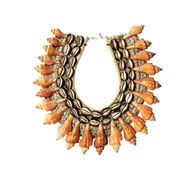 "We found the people in Bali who make these tribal necklaces ($325) and started working with them. Now they make these specifically for us. They're for decoration, but I've seen someone wear one."
*This article appears in the August 8, 2016 issue of New York Magazine.