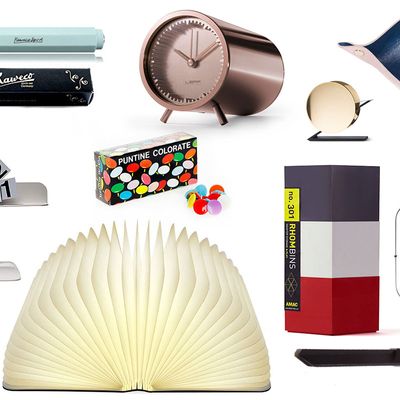 If this time of the year makes you long for those back-to-school trips to Staples where you'd deliberate endlessly over which Five-Star notebook to go with and whether you wanted college or wide-ruled paper, here's something: You don't have to be a student to buy school supplies. And now that you're older and wiser, you and your desk don't have to settle for the Mead notebooks and Bic pens of your youth. Here, a roundup of some of the most impeccably made German pencil sharpeners, Belgian stationery sets, Italian pushpins, and Dutch desk clocks the internet has to offer.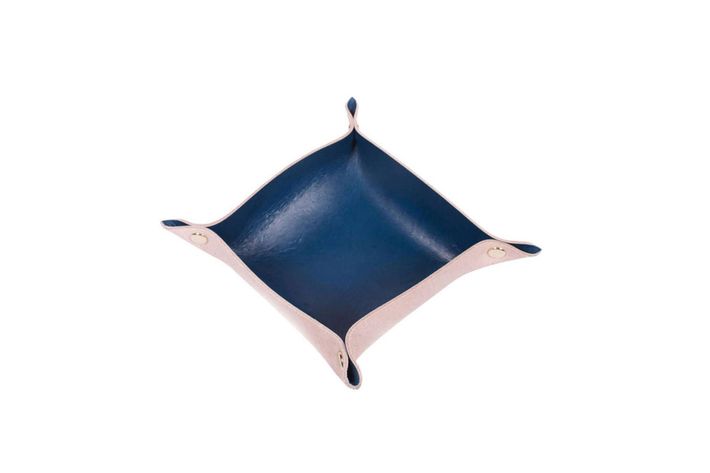 Canoe Hand-Dyed Tray
Handmade in Texas, this leather tray will make your random office junk — spare paperclips, your key card, a tangle of receipts — look a lot less junky.
$42 at Zady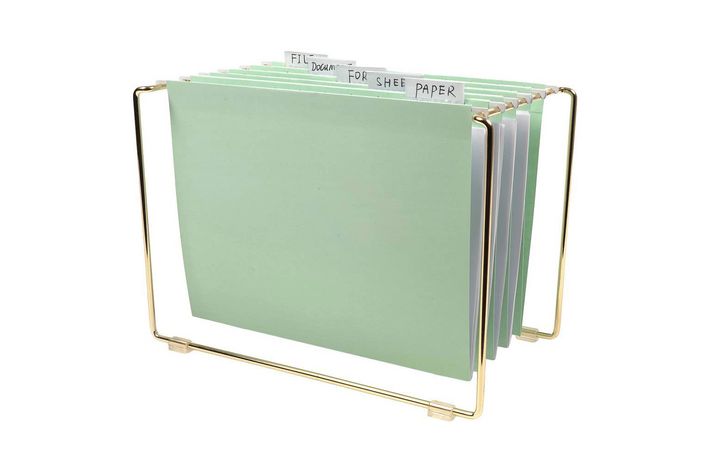 Nate Berkus for Target Tabletop File
A paper filer that isn't hideous!
$13 at Target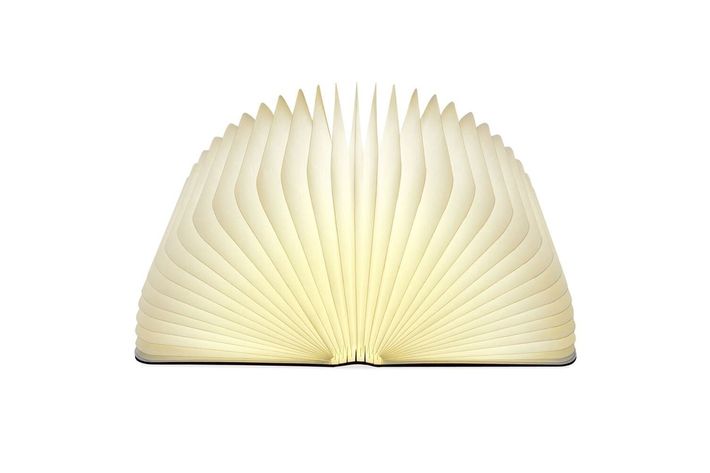 Lumio Book Lamp
Add some mood lighting (and a bit of bookish charm) to your workspace. Designed by San Francisco architect Max Gunawan, the Lumio can sit flat on a desk or be fanned out 360 degrees to hang from the ceiling.
$240 at Neiman Marcus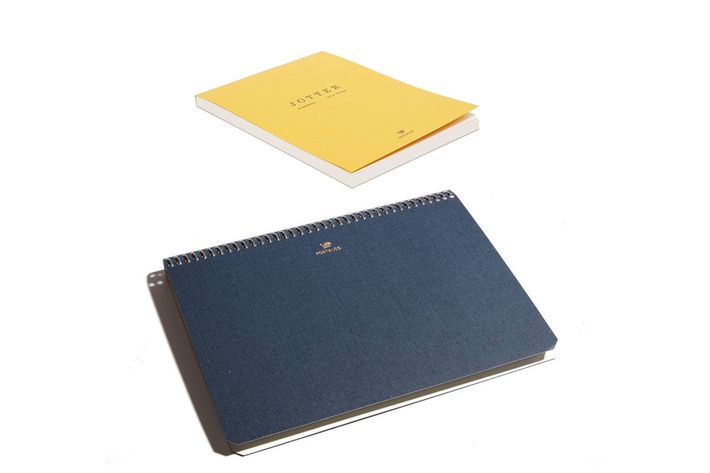 Postalco A5 Notebook & Jotter
Postalco founders Mike and Yuri Abelson are so committed to traditional Japanese craft that when they started their business back in 2000, they uprooted their life in Brooklyn to move closer to their artisans. Now, 16 years later, they're still creating beautiful goods, like this pressed cotton notebook and top-folding jotter — perfect for any meticulous planner.
Notebook, $25 at Zady; Jotter, $12 at Need Supply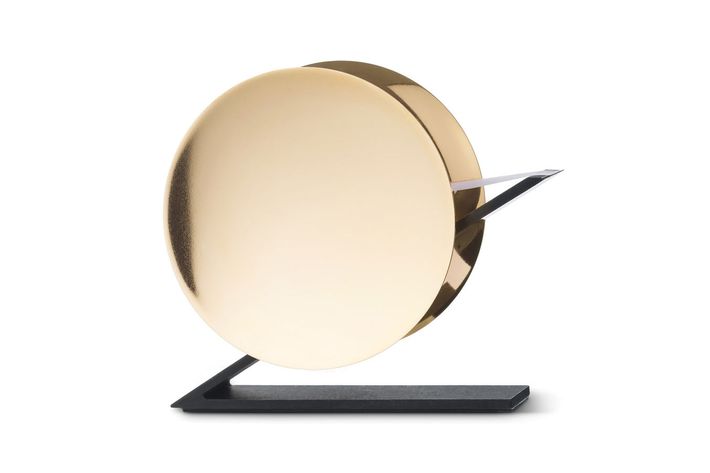 Cantili Tape Dispenser
Apparently, this lovely British-made doodad is stable enough so that tape can be dispensed with one hand; it doubles as a mirror for pre-meeting touch-ups.
From $110 at A+R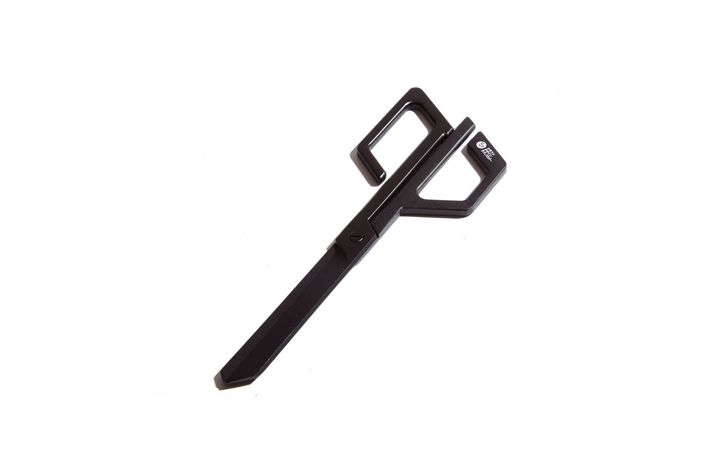 Craft Design Technology Scissors
These stainless-steel scissors are made by sword artisans in Gifu, Japan — of course.
$50 at Zady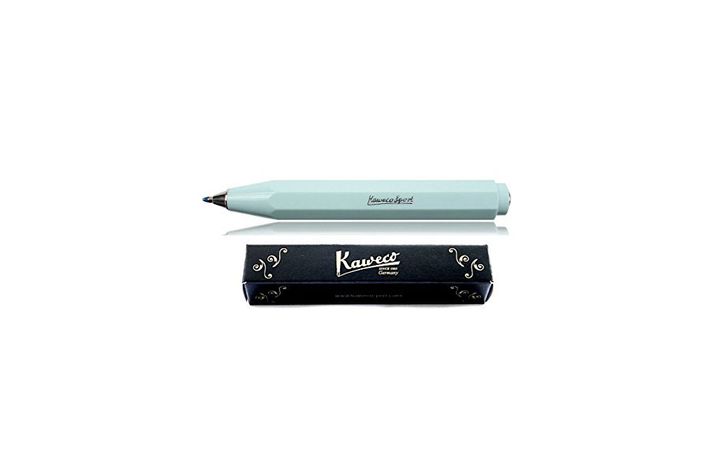 Kaweco Sport Skyline Ballpen
A pen that'll look great on Instagram, designed by the Germans over at Kaweco, who've been in the pen business since 1883.
$23 at Amazon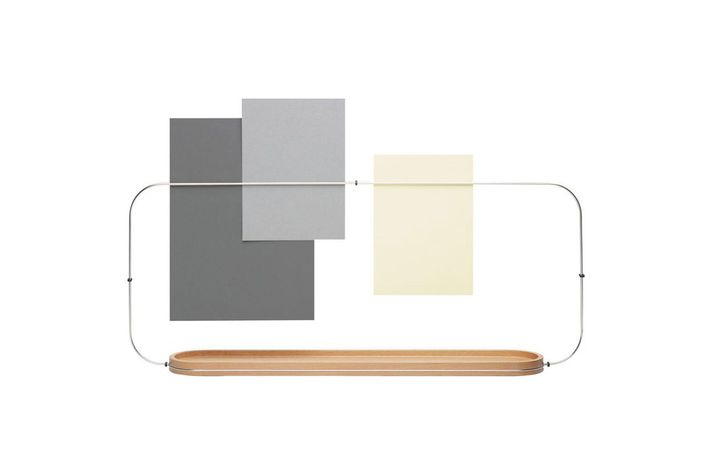 Alessi Fierzo Desk Organizer
For keeping track of smallish papers (receipts, invitations, business cards) and displaying photos.
$132 at Amazon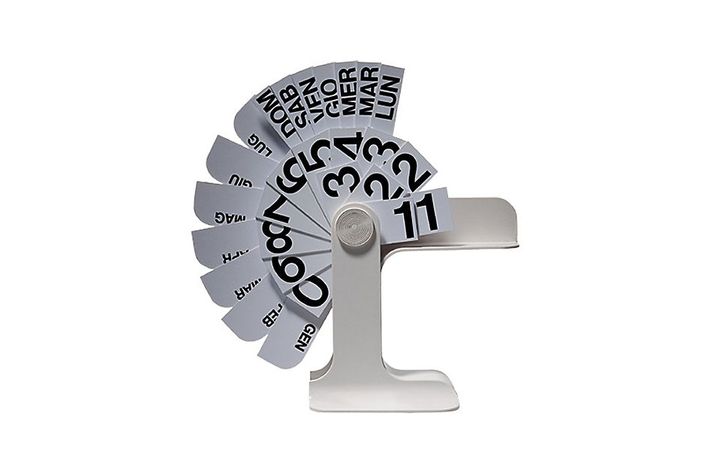 Danese Milano Timor Perpetual Calendar
This perpetual calendar designed by Enzo Mari for Danese Milano is inspired by rail signs with display cards that easily spin around to indicate the date. (An added little bit of fanciness: The dates are in Italian.)
$144 at Lumens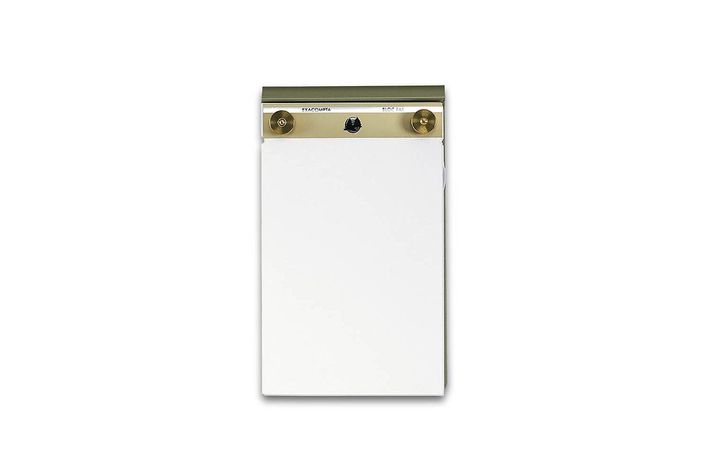 Exaclair FAF Deskside Pad
First manufactured in the 1920s and still made at the same Paris workshop built by Gustave Eiffel, this desk pad will give your midday scribbles and phone call notes a more handsome look.
$44 at Amazon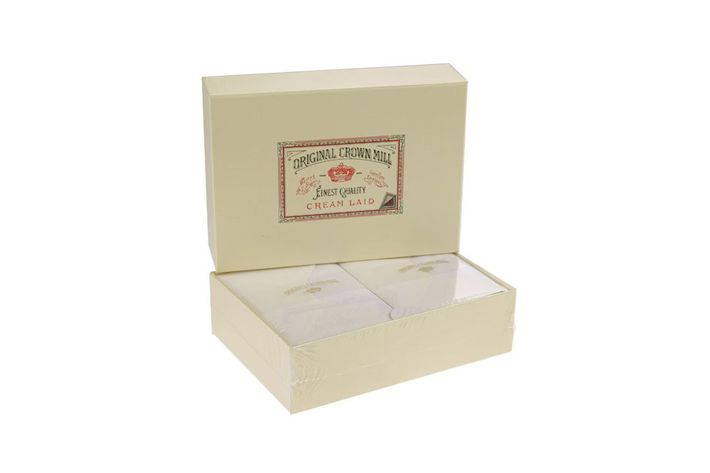 Original Crown Mill Stationery Set
Write your thank-you notes like royalty. The company has been supplying the Belgian Royal Family with their handmade styles since 1870.
$55 at Amazon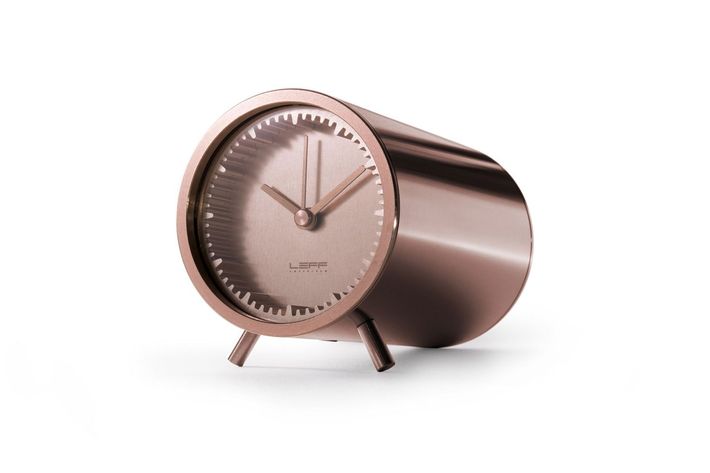 Piet Hein Eek Tube Clock
This copper clock by Dutch designer Piet Hein Eek takes unlikely inspiration from a design tool called an extrusion ring that's used to mold materials.
$189 at Amazon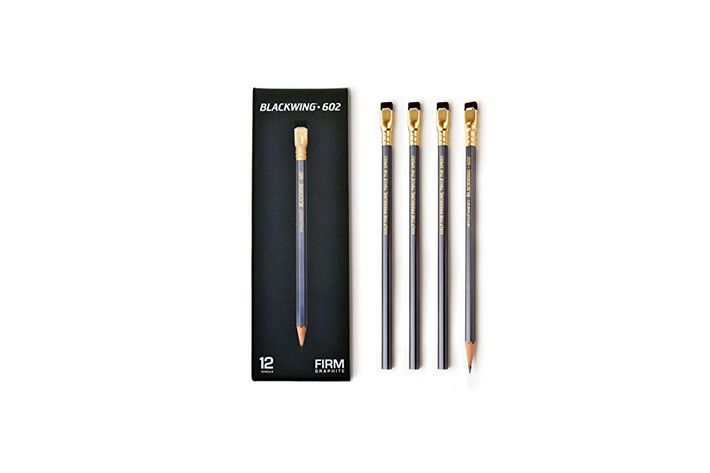 Palomino Blackwing Pencils
Among the pencil-world elite, these are the best, no question. John Steinbeck and Stephen Sondheim were apparently fans.
$22 for 12 at Amazon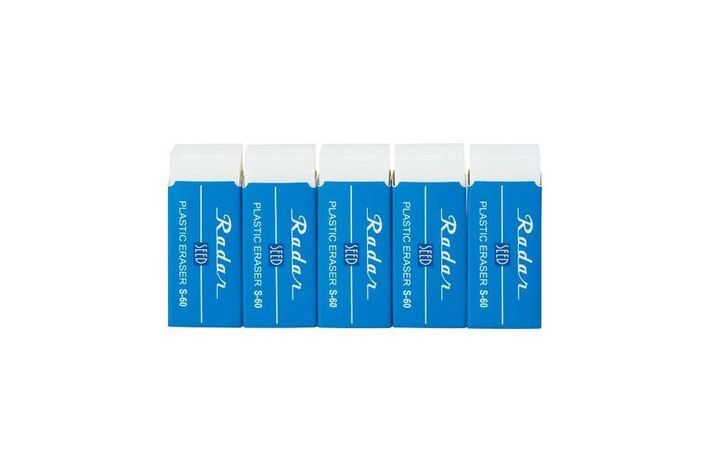 Seed Radar Plastic Erasers
Trust Seed with all of your erasing needs: They created the first-ever plastic eraser in 1956, and their formula is still one of the most efficient and neat options out there.
$15 for 5 at Amazon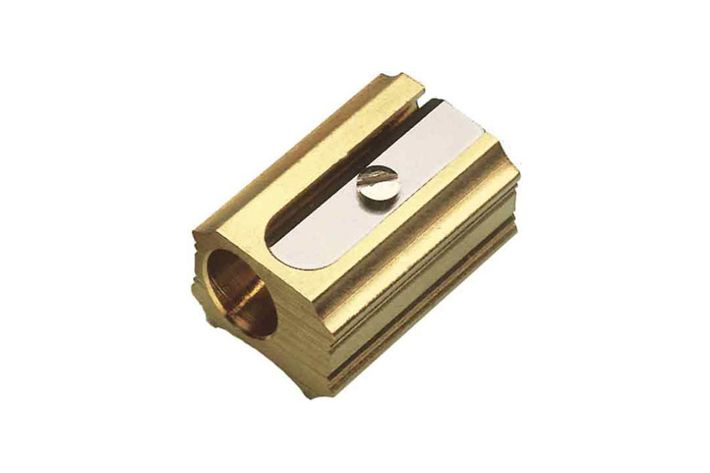 Dux Sharpener
To round out your pencil and eraser: an equally stylish brass sharpener. This handsome little tool is made by Dux, Germany's first pencil-sharpener manufacturer, which opened its doors in 1908.
$11 at Amazon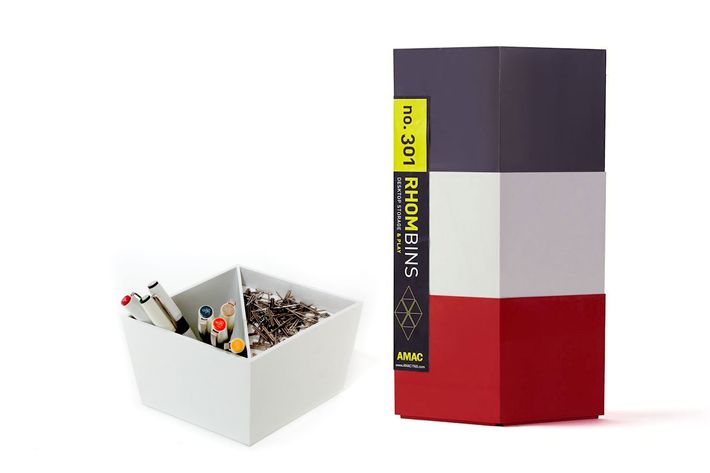 Rhombins Eco-Friendly Modular Bins
These stackable, diamond-shaped desk organizers can be easily reconfigured to fit your various storage needs. Feel good about getting organized — these bins are made from sustainable plastic.
$32 at Amazon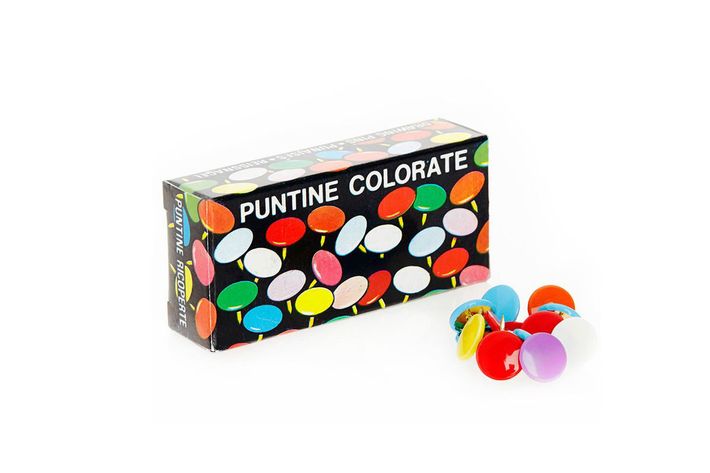 Mondial Lus Classic Italian Pushpins
Italian office supplier Mondial Lus has been making pushpins since 1931. It's like having dozens of chic, inedible M&Ms around the office at all times.
$3 at The Dwell Store
The Strategist is a series of smart, obsessive shopping guides from the New York Magazine section of the same name. We've scoured the web to bring you the best of the best. Some of our latest conquests include rolling luggage, water bottles, umbrellas, beach tents, iced coffee, nail clippers, and yoga mats. If you buy something through our links, we may earn an affiliate commission. Please note that all prices are subject to change.