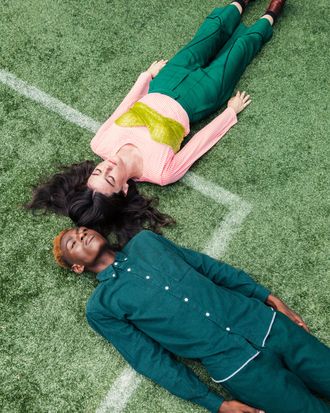 Photo: Courtesy of Tictail
For the discerning New Yorker not impressed by corporations selling copies of emerging designers' and artists' work, solace can be found in seeking out the small, the boutique, the local. And now, tictail.com, an online marketplace that sells original indie designs from over 130,000 brands from 150 countries around the world, has expanded their offerings to both a brick-and-mortar shop in the Lower East Side and their first-ever look book.
The autumn-winter look book showcases some of the most exciting indie brands featured on the Tictail marketplace. With recycled leather motorcycle jackets, simple but pretty earrings, and blinding bright colors to offset fall sadness, there is something in here for anyone with an eye for great — and authentic — design.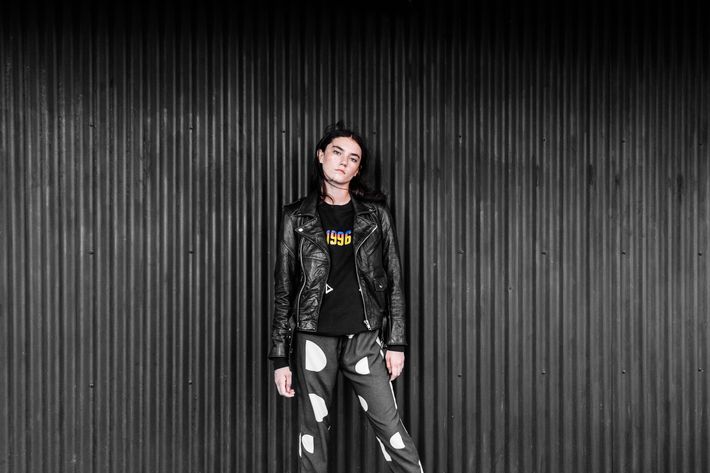 Sweatshirt: MAMAMA, $86; Jumpsuit: WRAY; Jacket: Deadwood, $272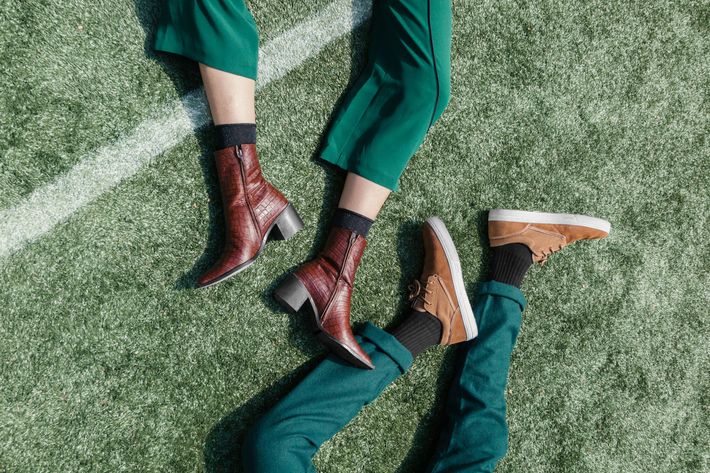 Shoes (her): LAX; Shoes (him): Servant Footwear, $65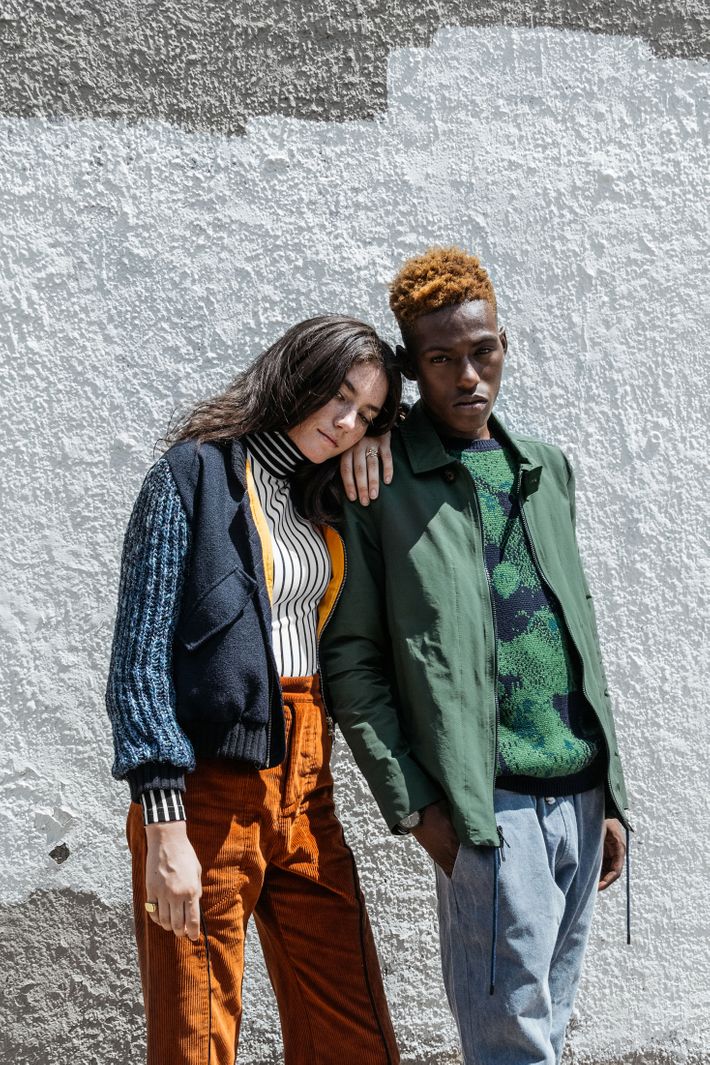 HER: Shirt: Romeo Hunte; Pants: Ida Klamborn; Bomber: VOLTAIRE.VISIONS, $200; Rings: Cornelia Webb; 
HIM: Jacket & Sweater: DDUGOFF; Pants: Alex Crane; Watch: TID Watches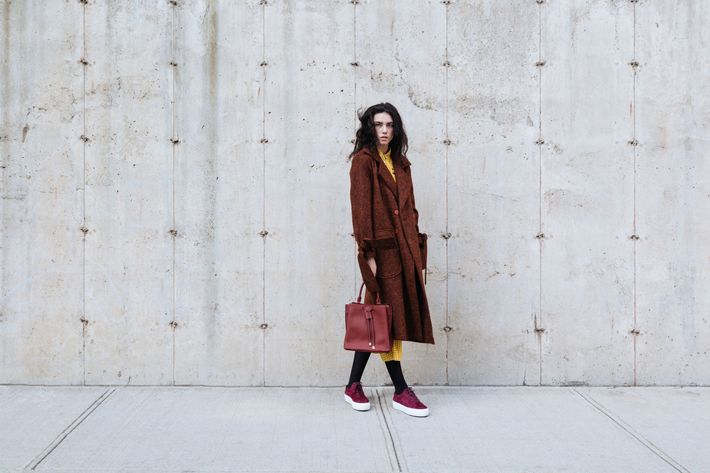 Shirt & Pants: WRAY; Coat: Habey; Shoes: Jennie-Ellen, $140; Bag: hieleven, $99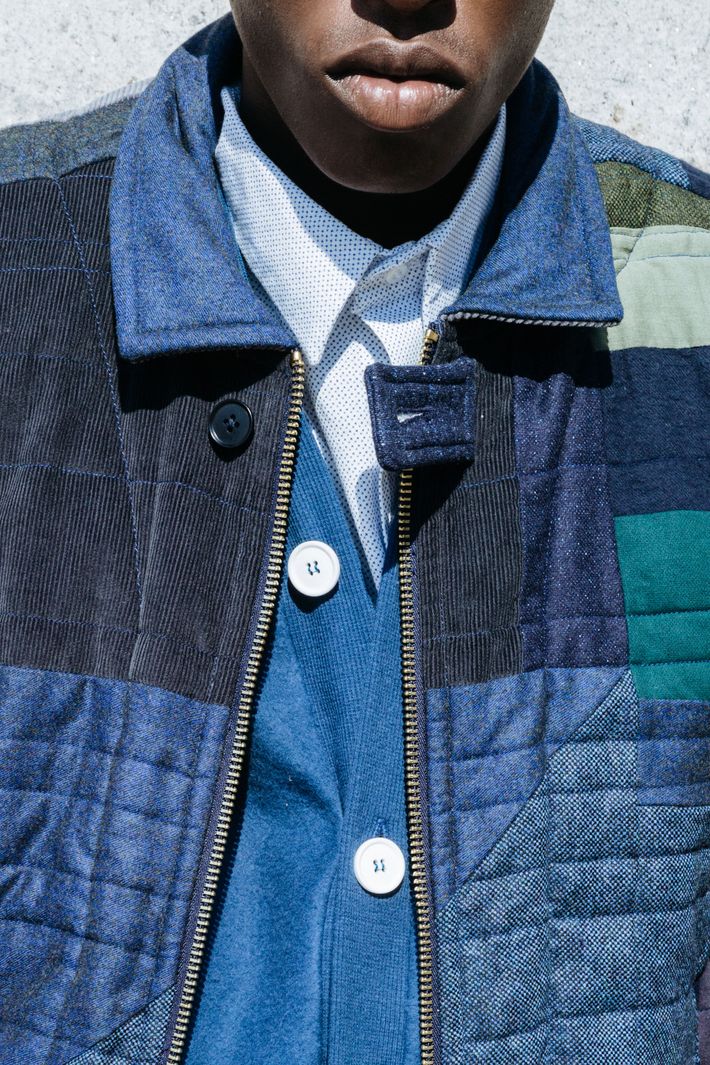 Shirt: Tales & Mileto; Cardigan: Alex Crane; Jacket: DDUGOFF, $1500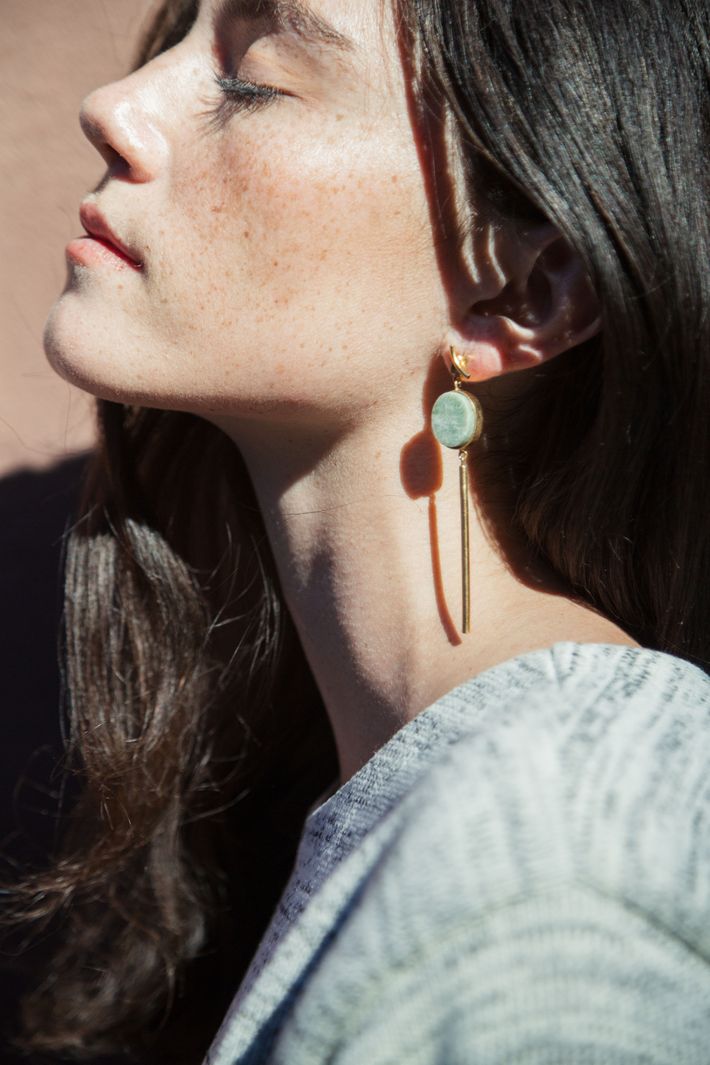 Earrings: Cornelia Webb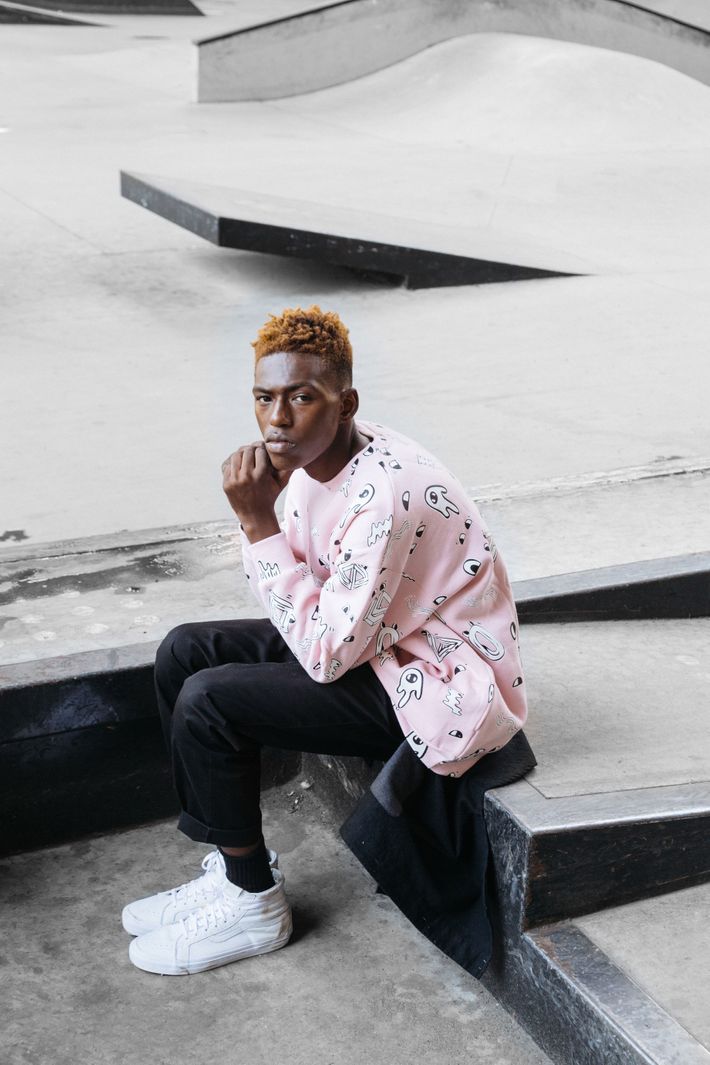 Sweatshirt: ZL by zlism; Jacket: BEE; Pants: DDUGOFF, $325