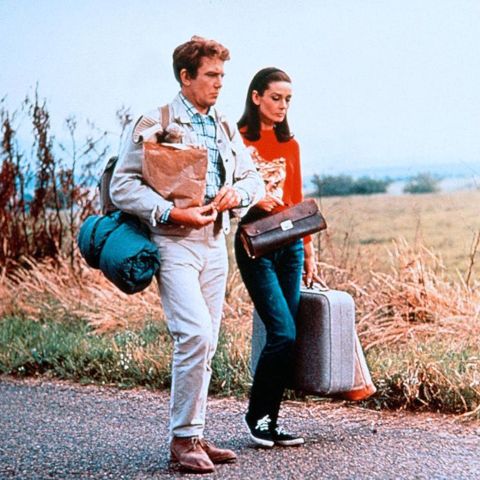 Photo: Twentieth Century Fox
Since we're in prime getting-out-of-town season, the Strategist has been thinking about the best travel gear (see what our editors can't get on an airplane without, and a roundup of the best rolling luggage). Below, our latest conquest: shoes that can stand both the airplane and cobblestones, for both men and women.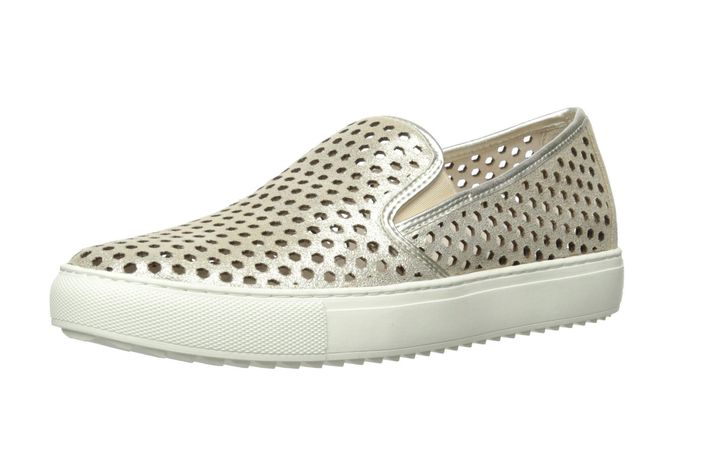 HERS
I am a woman who likes a comfortable shoe — so sue me! And that's especially true when I travel. When I'm on vacation, I mostly just walk and walk and walk, so what I'm wearing on my feet is crucial. I have cycled through various styles — sandals, ballet flats, straight-up sneakers — and have never landed on a pair I could really get behind. So it came to be that I found myself frantically searching online in advance of my two-week honeymoon in Sicily, and deep in the comment threads of comfortable-travel-shoe roundups contemplating truly hideous geriatric options, which I just didn't have the strength to buy. I was almost ready to pull the trigger on a pair of grandma flats when, a few days before I was set to leave, I ended up with a half-hour at a Long Island outlet mall. I dashed into the first shoe store I saw: a Kenneth Cole. These slip-ons were 50 percent off, in my size, and I just bought them. Like other items I've purchased kind of hastily out of necessity — the Gap cardigan I got in San Francisco when I was freezing, which is now my favorite cardigan — these shoes, which I hardly thought two seconds about, turned out to be the best travel shoes I've found. 
First, they are so comfortable: They feel like walking on a cloud, even after hours spent wandering on unforgiving cobblestone streets. Not once during my trip did my feet ever hurt. Because of those tiny little holes, my feet never got sweaty or smelly, and somehow they are indestructible — I wore them on a treacherous hike down to the beach and got them wet and full of sand, and they were just fine. Their gold tint at first seemed maybe a little cheesy (they come in black, silver, and blue, too), but it turned out to be great. Not only did they go with every single item of clothing I brought, but, because of their shimmer, they looked festive with a dress — and perfect for days when we didn't have time to go back to the hotel before dinner. Now, after some hard wear and a couple of thunderstorms without an umbrella, the gold is starting to fade. But that's fine, too! They're now a lovely shade of slightly shiny cream.
BUY IT: From $63 at Amazon
Update: These sneakers have very sadly sold out. But fear not! Sperry, Vince, Vans, and Via Spiga offer extremely similar styles.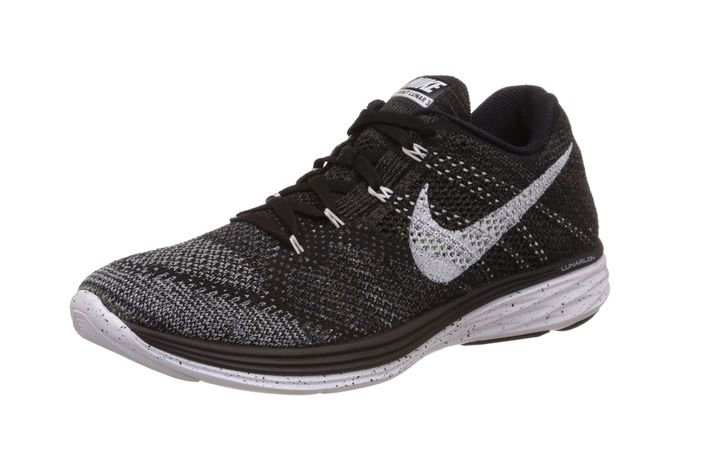 HIS (AND HERS, TOO) Lately, I've been noticing that everyone on my flight has been wearing my shoes. Or not my shoes exactly, but some version of my shoe, the Nike Flyknit Lunar3. Seasoned travelers, from finance bros in half-zip Brooks Brothers sweaters to the Céline-sunglass-wearing ladies toting Goyards, seem to have caught on to the fact that the Lunars aren't just great gym shoes — they're perfect for traveling.
There was a time when I favored Vans or Supergas for flights — mostly out of comfort — but, truth be told, there's no dignified way to walk through security in no-show socks, which of course are the only things you can wear with such low-profile sneaks. The Flyknits, on the other hand, can be worn with ankle socks, which I can wear through security without feeling like (such) a doofus.
Flyknits are just universally stylish and nondescript enough to work with any outfit (forget the candy-colored versions that always go on sale; black is a must), and wearing them on the plane means my gym shoes are just one less thing to make room for in my carry-on.
There's no need to switch shoes once you arrive at your destination, either, especially if you'll be bopping around on foot. The super-soft cushioning of the soles might be built for cross-training and 5Ks, but they're incredibly comfortable for sightseeing, too, like the four days I spent trekking in mine around the hilly Cinque Terre or climbing those steps up Fushimi Inari Taisha in Kyoto. Even in your hotel, actually, they're ideal for quickly slipping on to head to the spa or grab a bite downstairs (save flip-flops for the pool, please).
BUY IT: From $86 at Amazon
The Strategist is a series of smart, obsessive shopping guides from the New York Magazine section of the same name. We've scoured the web to bring you the best of the best. Some of our latest conquests include rolling luggage, water bottles, umbrellas, beach tents, iced coffee, nail clippers, and yoga mats. If you buy something through our links, we may earn an affiliate commission. Please note that all prices are subject to change.