First things first: Yes, these leggings cost $125. But before you stop reading, hear me out.
As an exercise masochist, I've worn plenty of workout pants. Some were affordable; some were, uh, not. The one thing the winners have in common? They were all high-waisted and made with a compression fabric that made me feel like I had the physique of an Olympic athlete.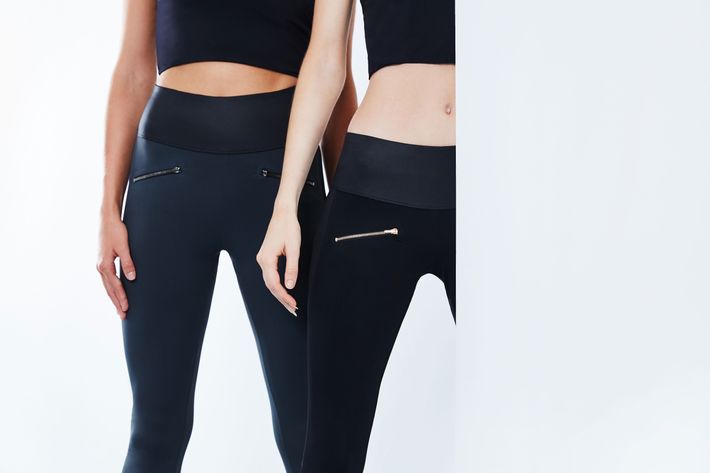 So when ADAY released a high-waisted version of their massively popular Throw and Roll leggings, called the Throw It Higher, they went straight to the top of my wish list. The original Throw and Roll sold out instantly and currently have a 2,000-person wait list, but thankfully, these don't — at least for now. 
Like the original style, they're made in the same factories that provide Olympians with their gear. With a waist that hits right above the navel, they'll cinch you in, but unlike other leggings, they also come with more practical features, namely special pockets. There's one at the hip for your phone and two zippered ones at the front for money or a credit card. Throw them on, stash your cash, and you're ready to go — even if the only exercise you're doing is imaginary.
ADAY Throw It Higher leggings, $125, ADAY