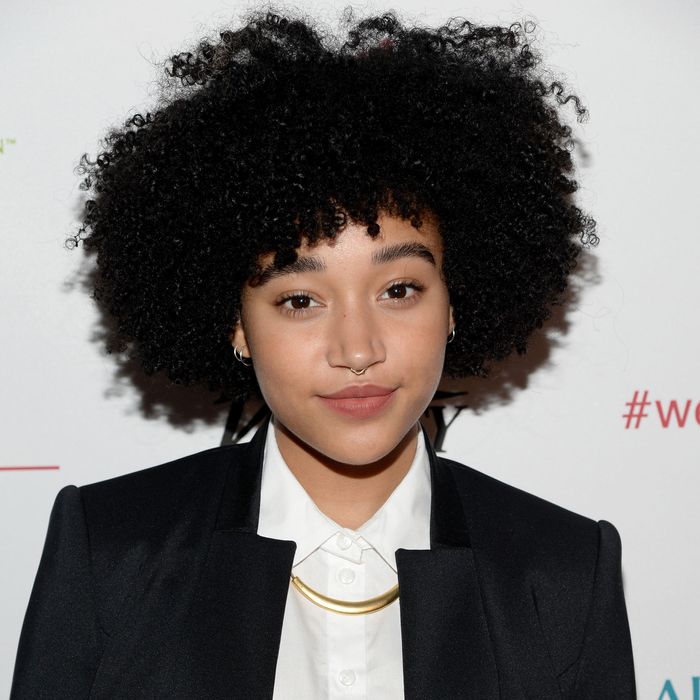 Amandla Stenberg.
Photo: Michael Kovac/Getty Images
In a new interview with Glamour, teen actress and activist Amandla Stenberg shared her experience of taking part in Beyoncé's iconic visual album Lemonade. She also revealed the very first words Bey spoke to her on set, which included one of the greatest compliments uttered in the history of man:

And so then we get to the set, and Beyoncé comes up to me, and she goes, "Hello, Amandla. I just wanted to tell you I want Blue to be just like you," and I felt like the hands of God were like gently caressing my entire body and soul, like I felt like I had reached nirvana.
Sounds about right.