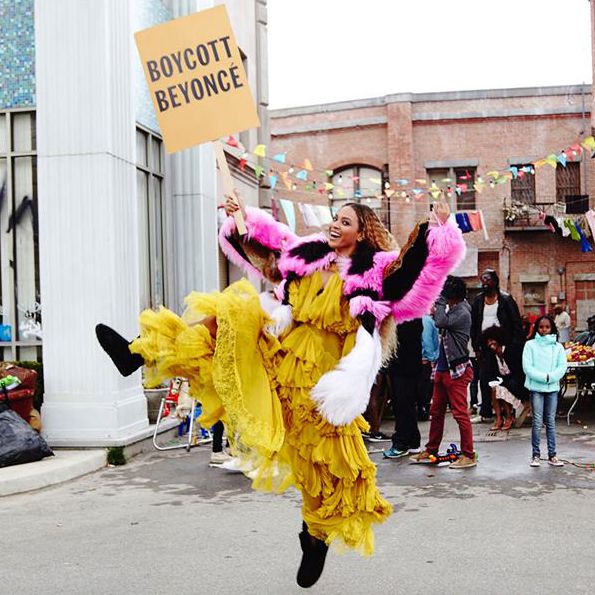 Perfection.
Photo: Beyoncé/Facebook
Because releasing Lemonade simply wasn't enough, over the weekend, Beyoncé took to her website for a mass content dump of behind-the-scenes photos from the making of the Emmy-nominated film portion of her visual album Lemonade. If you thought the visuals themselves were stunning, just get a load of the frozen moments (some NSFW). All of them belong in a gallery, but the one above deserves to be hung in the Smithsonian.
Here is Queen Bey on the set of "Hold Up" in her instantly iconic yellow gown and added traditional Mardis Gras Indian dressage while holding up a "Boycott Beyoncé" sign. It's, of course, a reference to the backlash she received after releasing "Formation" (and her subsequent merch), a video that arrived two months before Lemonade. Meaning either Beyoncé filmed "Hold Up" after the "Formation" brouhaha or she had enough foresight to know she'd eventually have to twirl on her haters.