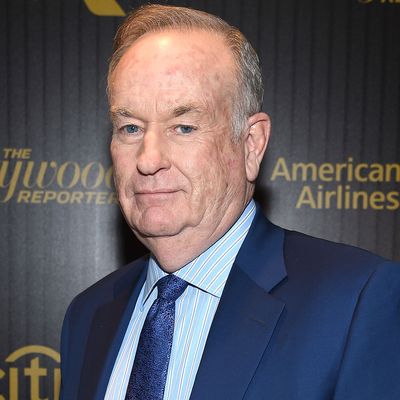 Bill O'Reilly
Photo: Dimitrios Kambouris/Getty Images
Conservative commentator and erotic falafel enthusiast Bill O'Reilly is teaming up with dad and author extraordinaire James Patterson to write a children's book. Nope, stop rubbing your bleary, horrified eyes, you read that correctly: The man who called the ACLU a "terrorist group" and claims that Black Lives Matter is "killing Americans," is embarking on a new project to mold the youngest and most vulnerable minds. 2016, everybody!
Give Please a Chance will be out in November, and will join O'Reilly's extensive written oeuvre, which includes works like Killing Reagan, Killing Lincoln, Killing Kennedy, Kennedy's Last Days, The Last Days of Jesus, Hitler's Last Days, and the hilariously terrible murder mystery Those Who Trespass.
As for this title, "it's a picture book … for little kids just beginning to read and has great illustrations from different artists." O'Reilly told Page Six. "The message for children is that 'please' is a magical word. Like if you need a cookie or if you need a bedtime story, you also need to use the word 'please.'" Fascinating philosophy from a man whose primary form of vocalization is yelling.