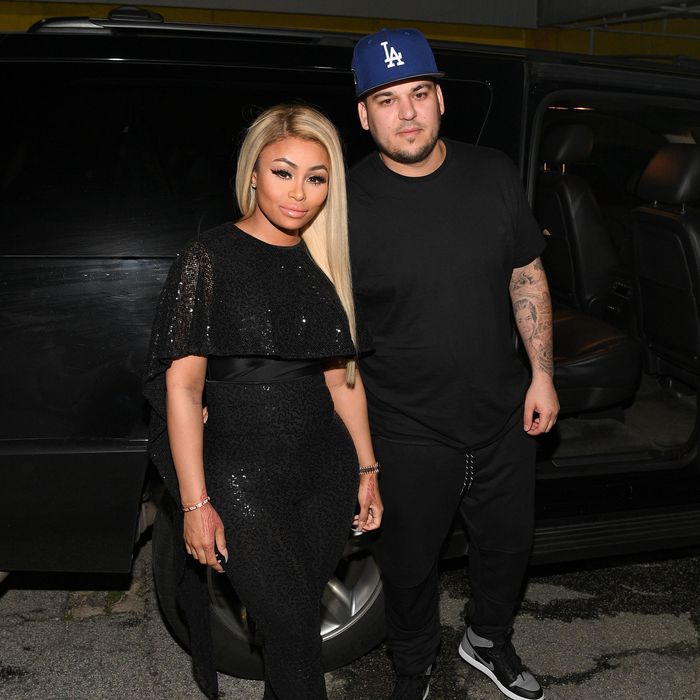 We already know that the upcoming series on E!, Rob & Chyna, looks insane. But for all the drama between Blac Chyna and the Kardashians over the last year, things have settled down to a nice pace. Chyna and Rob Kardashian are expecting a baby girl, everyone's one big family and any past feuds are — well, a thing of the past.
But in a Facebook Live video, it seems Chyna couldn't help but take a little side dig at Kylie and Tyga.
Chyna, for the uninitiated, has a 3-year-old son named King Cairo, with ex-fiancé Tyga. And on Wednesday, she couldn't help but remind viewers of that all-important fact.
In the Facebook Live video, Kardashian and Chyna were asked by a fan who they would trust to babysit their future baby girl: Kylie or Kendall? Rob immediately said neither, then walked it back and said he'd let Kylie babysit. Chyna followed that up with this lovely quip: "Yeah, she could babysit the baby and King at the same time." Because if Kylie is dating her ex, she can also help look after his son, too, right?