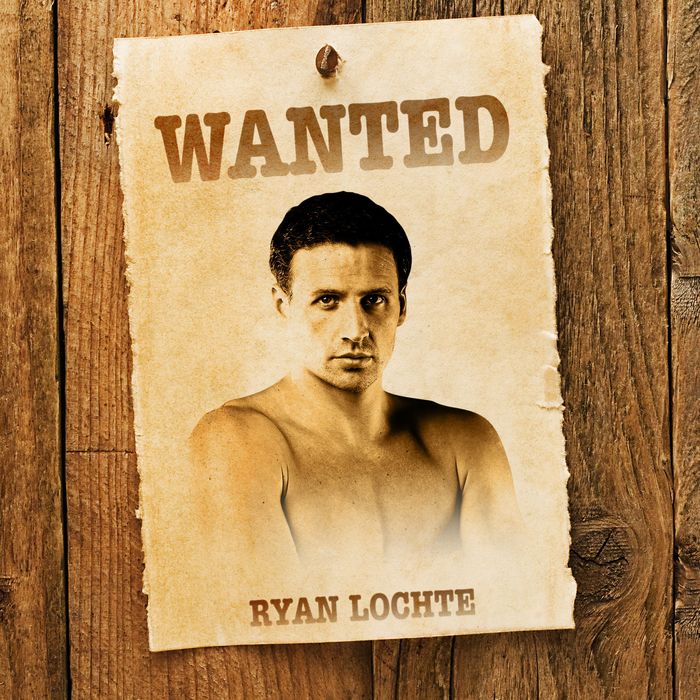 Ryan Lochte is a wanted man — but he'd first like to tell you about Pine Bros Softish Throat Drops.
Photo-Illustration: Getty Images
Thursday turned out to be quite the day for Ryan Lochte. Brazilian authorities formally charged him with filing a false police report, and he now has to decide whether to go back to Rio to defend what's left of his (good) name. But that's not all! News of the police charges came the same day that Lochte earned himself a new sponsor: Pine Bros Softish Throat Drops. As in, Ryan Lochte is now a wanted man — but he'd first like to tell you about some cough drops.
The former national treasure turned drunken fool in Rio has been apologizing for that whole not-quite-a-robbery situation this summer. What began with Lochte's worried mother telling the press that her son had been robbed at gunpoint in Rio has escalated into an international and humiliating debacle for Lochte. While his apologies on The Today Show may have earned him some sympathizers, it's also made him the butt of jokes on late-night TV. His major sponsors, though, weren't laughing and didn't hesitate to ditch Lochte as soon as his story went up in flames. Speedo dropped Lochte earlier this week and said it would donate $50,000 to a charity for children in Brazil. Ralph Lauren and a few other companies quickly followed suit.
No matter, though. Pine Bros Softish Throat Drops believes in Lochte. "We all make mistakes, but they're rarely given front page scrutiny," Pine Bros CEO Rider McDowell said in a statement, according to Reuters."I'm confident that Pine Bros fans will support our decision to give Ryan a second chance," he said.
Cue a meek "jeah" from Lochte as his lawyers explain the new charges from Brazil.