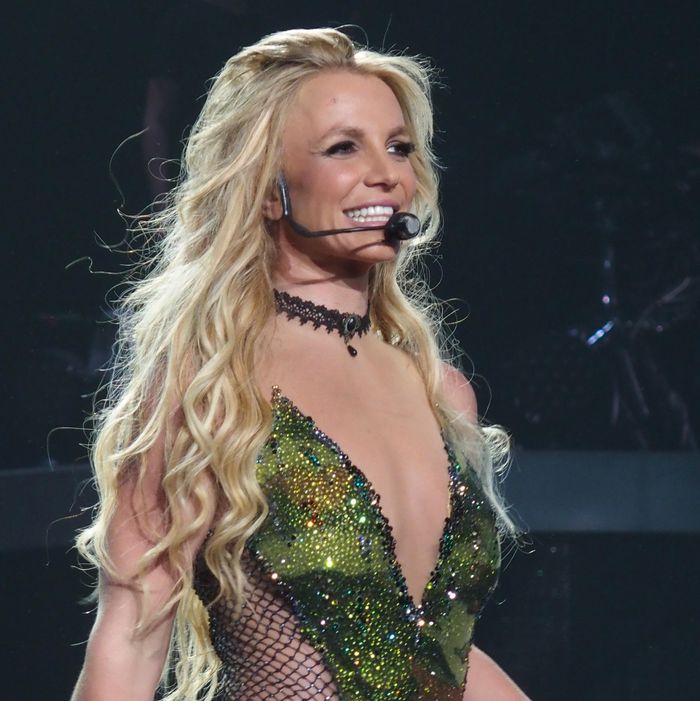 Photo: Marco Piraccini\Archivio Marco Piraccini\Mondadori Portfolio/Getty Images
Britney Spears has been sharing pieces of herself in Las Vegas on the regular since 2013, but nothing compares to the MTV Video Music Awards. Spears is hitting the stage Sunday night for her first VMAs performance since her rather lackluster rendition of "Gimme More" in 2007, and, well, she's got a case of the backstage jitters.
"Every time I've performed there it's always been one of those really big, nerve-wracking experiences and the people that come, those celebrities, are so much fun and different … I still get very nervous," she said on KTU's morning radio show, Cubby and Carolina in the Morning. She described the environment as "electric," which is definitely a good word for the anything-goes awards show where, in the past, Spears has smooched Madonna and cuddled a snake, though sadly not at the same time.
Spears, who has been everywhere from Carpool Karaoke to the cover of Flaunt lately, will be performing "Make Me" at the VMAs. As for what else the show will entail, well, we'll just have to tune in to find out.