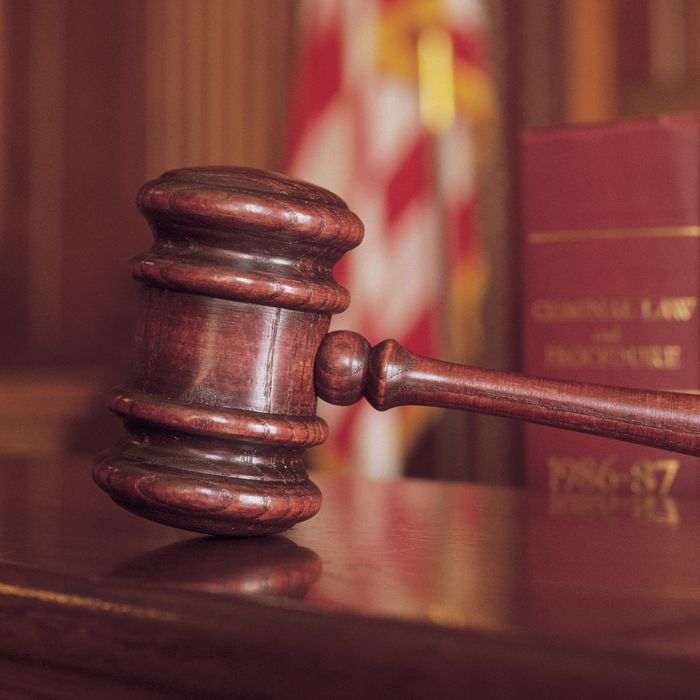 Photo: Comstock/Getty Images
Just before he granted Stanford swimmer Brock Turner a short sentence for raping an unconscious woman behind a dumpster, Judge Aaron Persky gave a woman's abusive ex-fiancé "weekend" jail time, allowing the man to return to his well-paying Silicon Valley engineering job and come to jail only on his off days.
The woman — a Chinese immigrant in her early 30s, identified as Jane Doe in a new interview with The Guardian — spoke half an hour before the Stanford sexual-assault victim's moving speech. In a courtroom full of people awaiting Turner's sentencing, she showed photos of her own bruises and injuries from an alleged attack by her 37-year-old ex-fiancé, Ming Hsuan Chiang. That day, her story never made the headlines.
According to police reports, Chiang repeatedly punched Doe, dragged her by her hair, pulled, and threw her in October 2014. "He was trying to kill me," she told an officer. Later, she revealed Chiang had assaulted her before. Like the Stanford victim, she thought she had a strong case. "I have evidence. I have witnesses. I have police reports. I have photos," she told The Guardian. "If he had used more force, maybe I'd be dead or my brain would be dead."
Like Turner, Chiang avoided prison time. Though he pleaded no contest to a felony battery offense (a lesser charge than the one he originally faced), he still could have served four years in state prison, according to the formal plea deal. Instead, Judge Persky gave him 72 days in county jail and allowed him to serve time only on weekends.
The judge was apparently unmoved after the woman detailed her trauma in a court statement, focusing on the outcome for her ex-fiancé instead: Judge Persky said "little about her speech" and proceeded to discuss jail timing "in what appeared to be an effort to ensure that the defendant would be released each weekend in time for work on Monday," according to The Guardian.
Nearly 1.3 million people have now signed a petition to oust Judge Persky, who was recently removed from another case involving the sexual assault of an unconscious woman. Former judges, public defenders, and criminal-justice reform advocates have supported him, but Michele Landis Dauber — a Stanford law-school professor and family friend of the Stanford sexual-assault victim who is leading the fight against Judge Persky — said Jane Doe's case further proves the judge is unfit for his job: "It's clearly a pattern of failing to take violence against women seriously," she said. A court spokesperson refused to comment for The Guardian.
Doe told the paper she shared her story to help other victims come forward, particularly minority women and immigrants. "Today, only I'm suffering. But how about tomorrow? How about the next girl?" she said. "Where can we search for help?"