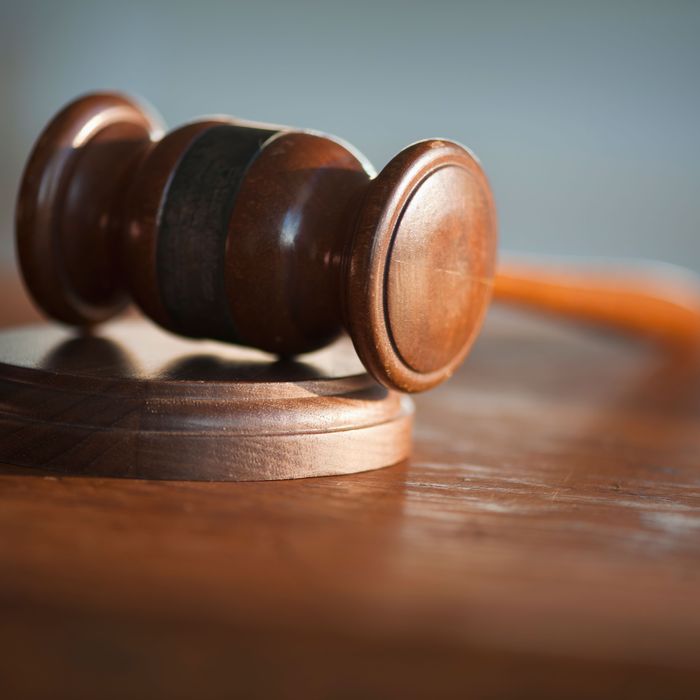 Photo: Tetra Images/Getty Images
The judge who infamously sentenced Brock Turner has now formally recused himself from the first sex-crimes case he was set to hear in the aftermath of his controversial remarks and handling of sexual-assault cases.
Judge Aaron Persky from Santa Clara County, California, was ready to make a key decision this week on a case involving a plumber who was convicted of possessing child pornography. Persky, who is currently facing a recall effort in the state, was set to decide whether to reduce Robert Chain's felony conviction to a misdemeanor, according to the Mercury News.
Chain was convicted of possessing almost 200 images of child pornography, depicting children between the ages of 5 and 12 and at least one infant, the newspaper reported. Persky, however, was seemingly impressed by Chain's efforts to rebuild his life, including his enrollment in therapy and completion of a sex-offender management program, according to the Mercury News.
Perksy further indicated he might be open to reducing Chain's felony to a misdemeanor since he sentenced Chain to four days in jail last year. Had Persky proceeded with this case and granted a reduction from felony to misdemeanor, his decision would have still been a bit of an exception to the norm. Reductions in sentencing are not uncommon, but taking such an action in Chain's case would have have arrived a year earlier than a probation officer recommended and would undoubtedly have added to the ire of critics who've latched on to Persky for what they say are lenient punishments in sexual-assault cases. "We don't believe Persky was doing a good job in this case in the first place, or in other cases involving sex or violent crimes against women," Michele Dauber, a Stanford law professor leading the efforts to recall Persky, told the Mercury News. "Other judges sentence so differently that we're pleased another judge will be deciding this."
Persky is well aware of the controversy surrounding him. In June, he was successfully removed from another sexual-assault case, though this is his first time recusing himself firsthand.
In his short ruling on the matter, Persky said he'd realized the amount of publicity surrounding the case had reached his family and threatened perceptions of impartiality. "While on vacation earlier this month, my family and I were exposed to publicity surrounding this case," he wrote in his ruling. "This publicity has resulted in a personal family situation such that 'a person aware of the facts might reasonably entertain a doubt that the judge would be able to be impartial.' "