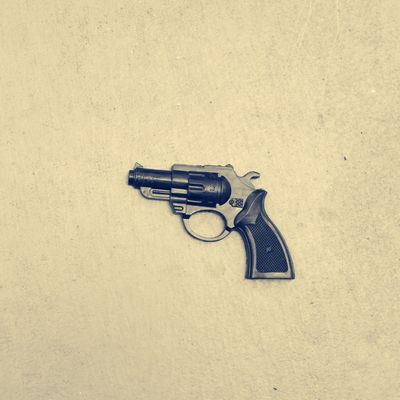 Photo: Kelvin Lam/Getty Images/EyeEm
Despite the fact that the United States has a very, very high rate of gun deaths compared to other developed countries, we actually know very little about the public-health threat posed by firearms. That's because Congress, working closely with the NRA, passed legislation in the 1990s barring the Centers for Disease control from spending money on any research that could be seen as pro-gun-control, and the CDC has interpreted this ban in a broad manner — the NRA's maneuvering has effectively choked off decades of would-be new research on an area of huge public importance.
This has been a very big deal: There is a ton of stuff we don't know about the public-health impact of guns that we would know were it not for Congress and the NRA. But this week, there's some welcome news out of California that will chip away at this knowledge deficit: The University of California, Davis, is launching the first-ever state-funded center on the study of gun violence.
The center, notes a UC Davis press release, "will build on unique resources already in place at UC Davis for conducting transformative violence-prevention research and draw on the power of other UC campuses and beyond to provide the scientific evidence that informs the development of effective prevention policies and programs." It will be run by Dr. Garen Wintemute, an emergency physician and gun-violence expert who has spent $1 million of his own money on this sort of research, and who heads UC Davis's Violence Prevention and Research Program, or VPRP. California will be footing the bill — it has set aside $5 million to launch the center.
In the press release, Wintemute is rather open about the fact that he knows he is playing catch-up. "Lack of a federal funding stream has prevented a full understanding of the root causes of violence and effective approaches to contain it," he says. "We are thrilled that UC Davis will be the lead campus for the new center. Firearm violence is a major problem, and we're ready to get to work."
Get to work on which questions, exactly? One area that many gun researchers view as vital has to do with impulsivity. As Harold Pollack, co-director of the Chicago Crime Lab, told me in December, "Our work and others indicate that many potential offenders are not sophisticated about guns, and they are not sophisticated about the underground gun market. A scared 20-year-old will get a gun if someone close to him in a relationship of trust helps him to get one. If no one close to him is willing to provide access to a weapon, it becomes much harder for that young person to gain access to a gun. Even if we just slow him down, if it takes him a week rather than a day to get a weapon, that is extremely helpful. That's six more days we have to intervene to address whatever issue that young man has through less violent means." The same logic applies to suicide, an underappreciated and under-covered aspect of the gun-control conversation: In terms of the likelihood of a tragic outcome, introducing just one or two stumbling blocks between a person seeking to commit violence — to himself or to someone else — and a weapon can make a big difference.
A look at the VPRP's website offers some likely hints as to what the new center will study, and it suggests that the researchers there are interested in exactly these sorts of issues. The site's front page, for example, highlights an American Journal of Epidemiology paper written by a UC Davis researcher on "(1) the link between access to firearms and violence; (2) firearm violence related to substance abuse and affiliation with deviant social networks; and (3) approaches to violence prevention that span individual level interventions in the healthcare or home settings to state or national level interventions."
It will be very interesting to see what sorts of research the new UC Davis center generates, and hopefully other states will follow California's lead. This is too important an area for everyone to sit back and let the NRA dictate what can and can't be studied.