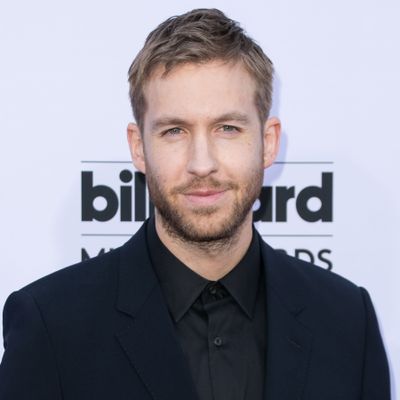 Photo: John Salangsang/BFAnyc.com
It seems like it was only yesterday — or the first half of 2016 — that Calvin Harris and Taylor Swift were still an item.
A lot has happened since then, though. While Hiddleswift continues to baffle everyone and Swift has been doing her best to keep a lower profile after the Kimye drama, Harris has been doing his own thing.
By all accounts, the man is doing perfectly fine — thank you very much.
So fine, in fact, that a source for People went so far as to claim that Harris left the club recently "with a group of girls laughing like he didn't have a care in the world."
And why shouldn't he? Besides reportedly having a fun fling with singer Tinashe, he's also been partying it up while out and about.
He's not the only newly single dude at it, either.
The source told People that Harris was surrounded by a bunch of girls who were "trying to make their way closer to him."

But really, we know that the club is where guys go to catch up with their fellow bros.