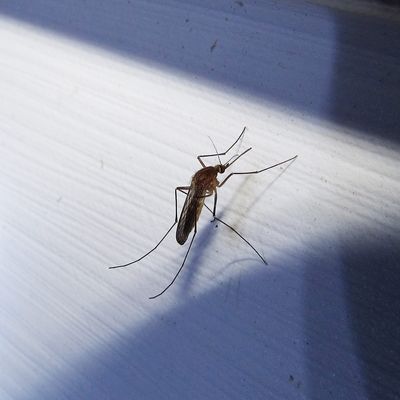 A mosquito.
Photo: Sergey Bereznyak / EyeEm/Getty Images
In the past week, the CDC has identified 14 cases of Zika it believes were contracted in the United States.
All of the cases are in Florida, and include 12 men and 2 women. So far, the spread has been limited, the CDC says, to a one-square-mile area of downtown Miami, and now it is asking that pregnant women not travel to that area. Women who are pregnant and live in the area are receiving the same advice given to all women who have traveled to Zika-affected regions and become pregnant, which is to get tested in both the second and third trimester. They also continue to advise women to "take steps to prevent mosquito bites" (as if that isn't something we're all doing as best we can already). Thomas Frieden, director of the CDC conceded that this is the first time in "recent memory" that the CDC has advised people to avoid a specific area of the United States.
The Zika virus, though generally easily treatable in adults, has been linked to severe birth defects when the mother is infected during pregnancy. These defects include microcephaly, which results in very small heads and brains in babies and children. So far, the CDC has reported 234 pregnant women in the U.S. infected with the virus, though none so far have contracted it here.