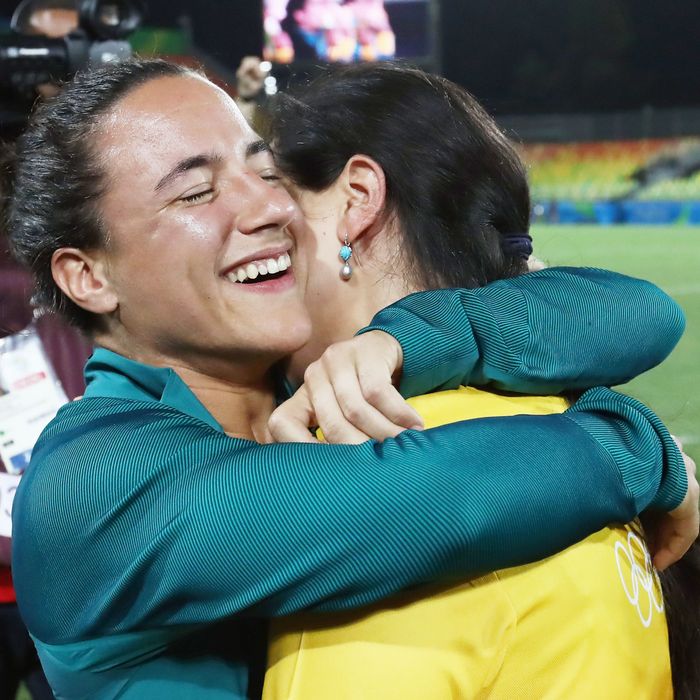 Cerullo and Enya embrace on the pitch, and yes, I am crying.
Photo: Alexander Hassenstein/Getty Images
The Brazilian women's rugby team lost to Britain on the first day of the Olympic Games, but Brazilian player Isadora Cerullo was in the stands Monday night to watch the final match between Australia and New Zealand. And as the match ended and the crowd was beginning to disperse, Cerullo's girlfriend of two years, Marjorie Enya, grabbed the mic and proposed to her.
"As soon as I knew she was in the squad I thought, I have to make this special," Enya, who's a manager at Deodoro Stadium, told the BBC. "I know rugby people are amazing and they would embrace it."
Cerullo, of course, said yes. She holds a dual U.S. and Brazilian citizenship, and before the Games she moved with Enya to São Paulo to train for the Brazilian women's team.
Enya told the BBC that she was nervous about proposing in front of so many people, but that she "wanted to show people that love wins." Now this is the kind of coverage we can get behind.