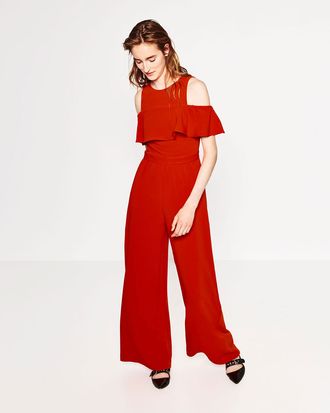 Every week at the Cut, we're highlighting one great purchase that won't take up your whole paycheck. If you're looking for a splurge instead, check back every Friday for one great purchase that's worth eating ramen noodles for the rest of eternity.
If you're getting a bit sick of the ubiquitous summer dress, slip into this frilly, off-the-shoulder jumpsuit and prepare yourself for compliments. With a color this bright, there's no need for extra adornments — just throw on simple, comfortable flats and you're good to go.
Frilled Jumpsuit, $99.90 from Zara.