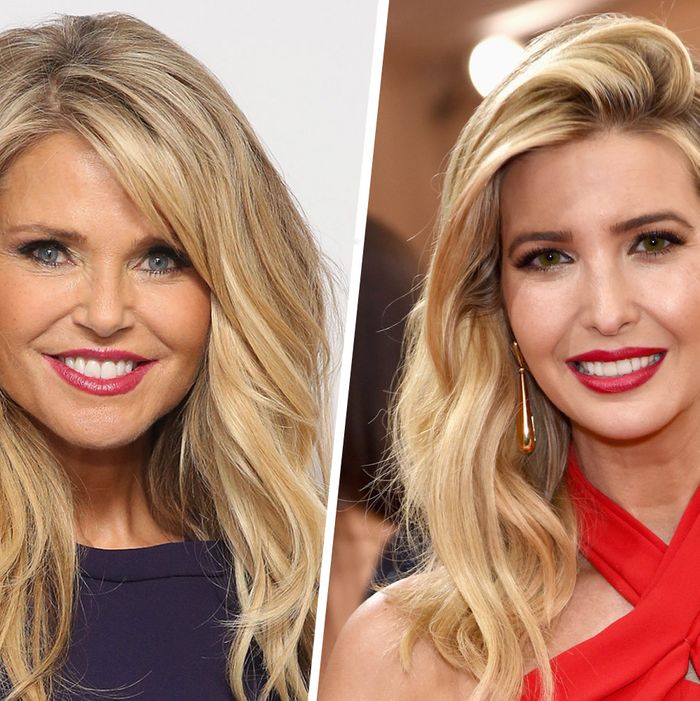 Christie Brinkley: not an Ivanka Trump fan.
Photo: Getty Images
Christie Brinkley was evidently not thrilled to see a profile and photo shoot featuring Ivanka Trump in the September issue of Harper's BAZAAR. So much so that the model took her indignation to Instagram, commenting on one of the magazine's posts from the spread. "And we all know we can't seriously consider a hate monger as President," she wrote. "Supporting Trump makes YOU complicit in his racism and bigotry."
Brinkley, who covered the magazine several times in the '70s and '80, is a Clinton supporter, having attended a fundraiser for the Democratic nominee in the Hamptons last summer. In the BAZAAR piece, online today, Trump answers questions about what it's like to have a dad who jokes about dating her, and whether she wants to go into politics herself.