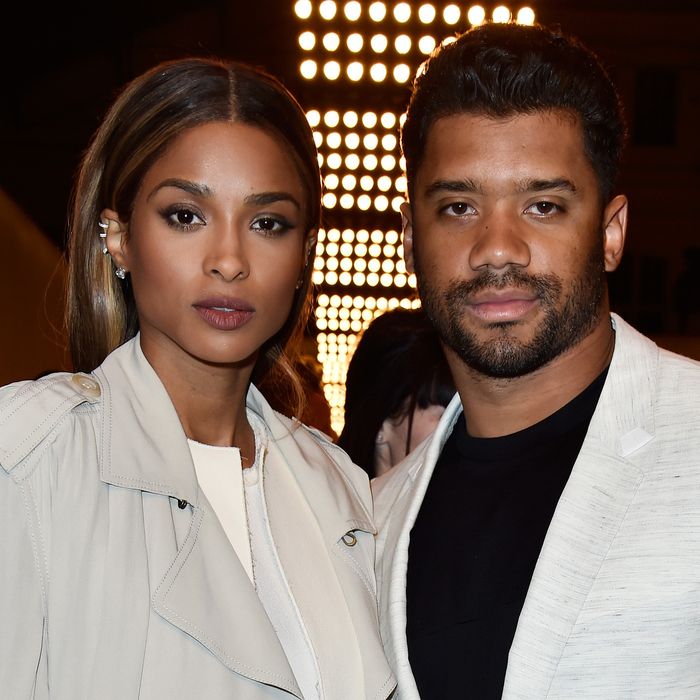 Photo: Pascal Le Segretain/Getty Images
When Ciara married Russell Wilson earlier this year, there initially were few public details about the wedding except for a handful of photos that made their way around social media.
The couple got married in a quaint chapel at Peckforton Castle in Cheshire, England. The only problem was that Ciara's dress was literally too big for it.
According to their wedding planner, Mindy Weiss, Ciara walked down the aisle with a 13 foot-long dress designed by Roberto Cavalli's Peter Dundas. Judging from the photos, the dress seemed well-suited for the wedding's English countryside location, what with its modern handmaiden look. But alas, back in the days, it would seem chapels in castles weren't exactly designed for a modern wedding. At least not one with a 110 guests and a bride whose dress and train were twice as long as her.

London may have turned out to be the perfect backdrop for photographing Ciara in her wedding dress, but the location wasn't a top choice. The couple originally looked at North Carolina but decided against it due to the current, controversial transgender bathroom law. Paris was also a no-go after the date conflicted with Couture Fashion Week, Weiss said.
But things weren't too bad. In a recent performance at the Apollo in the Hamptons, Ciara had only good things to say about her third choice. "We looked at a venue in the U.S., but we also looked abroad, and the castle in England just seemed magical and perfect, she said. Perfect, but maybe just not in size.