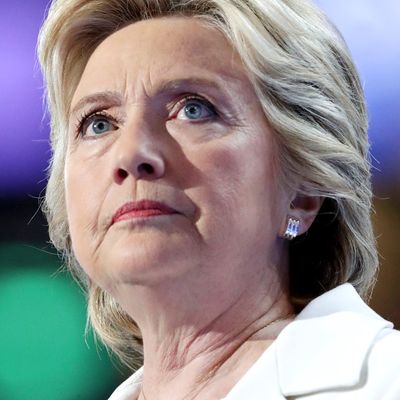 Here is further proof of terrifyingly deep loyalties in this presidential election, on both sides: A Florida Donald Trump supporter was arrested for battering his wife, who backs Hillary Clinton, during an argument over the presidential election. They've been married for 20 years.
This scene began exactly how one imagines conversations between married couples of opposing political views: The 73-year-old wife (a registered Democrat) was with her 78-year-old husband (a registered Republican) in their bedroom Wednesday night, fighting over politics.
Then the tête-à-tête spiraled out of control, as told by the woman in a 911 call: She said her husband started calling her insulting names, grabbed her wrist, and threw her on a chair. He followed her to another bedroom in the house and flung her to the ground again. Later, the man told police he shoved her after she tried to slap him in the face, and she "slipped and fell to the ground."
Lawrence Littman, devoted Trump voter, was arrested for battery on a person over 65, pleaded not guilty to the felony charge, and is now free (free!) on $500 bond with orders to stay away from his wife before his trial.