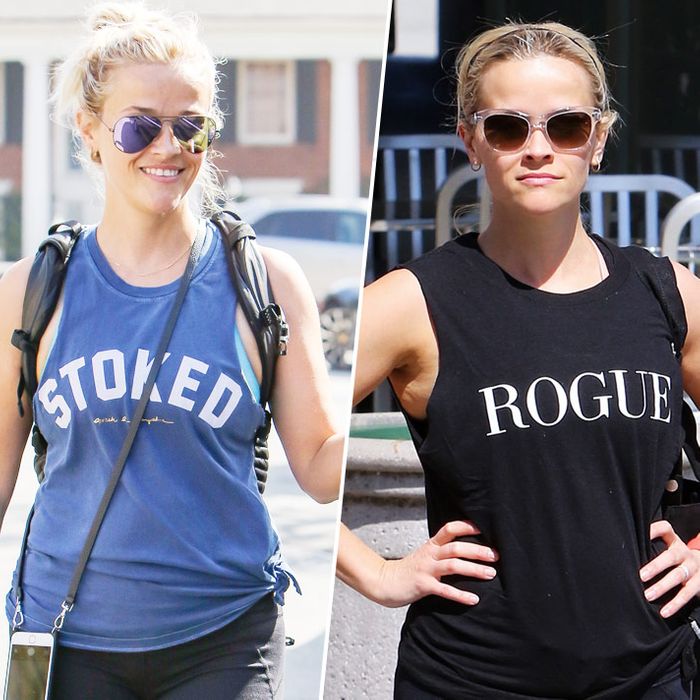 Reese, tanks
Photo: Getty Images
Three things in life are certain: death, taxes, and Reese Witherspoon being photographed wearing a workout tank with some sort of short, bold statement emblazoned on it.

Sometimes, the actress is in the middle of exercising. Other times, she's cradling a post-workout green juice. Other times still, she's on her cell phone. But, in all of these scenarios, she has something very important to tell us:
Namaste Y'all, August 3, 2015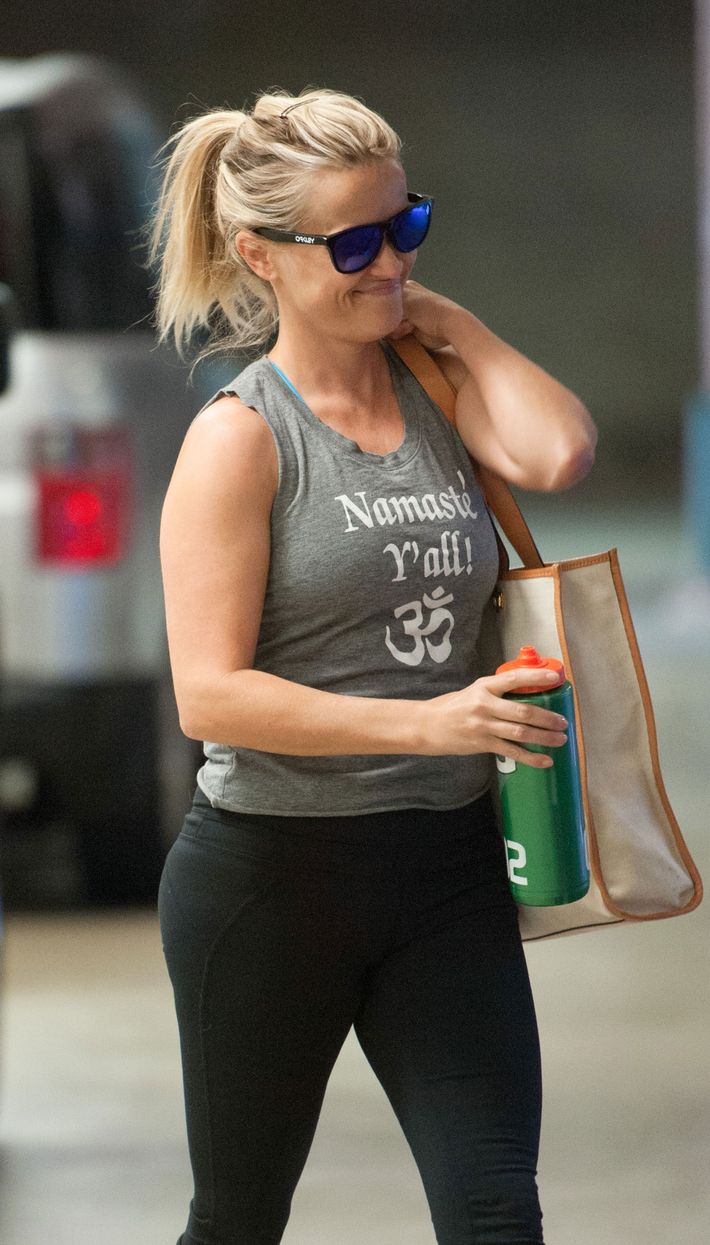 Rogue, March 12, 2016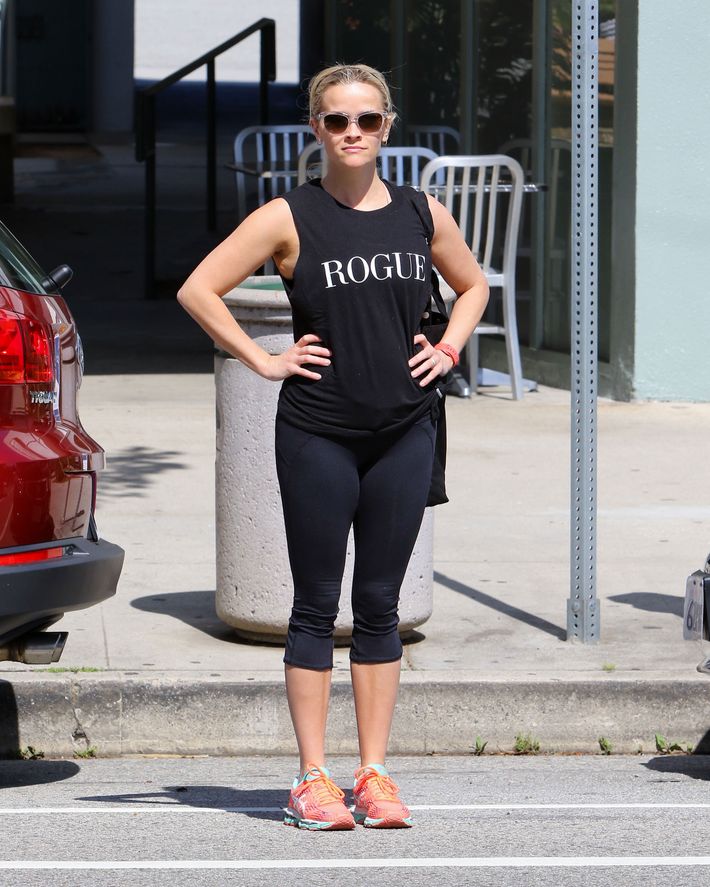 Happy Camper, March 17, 2016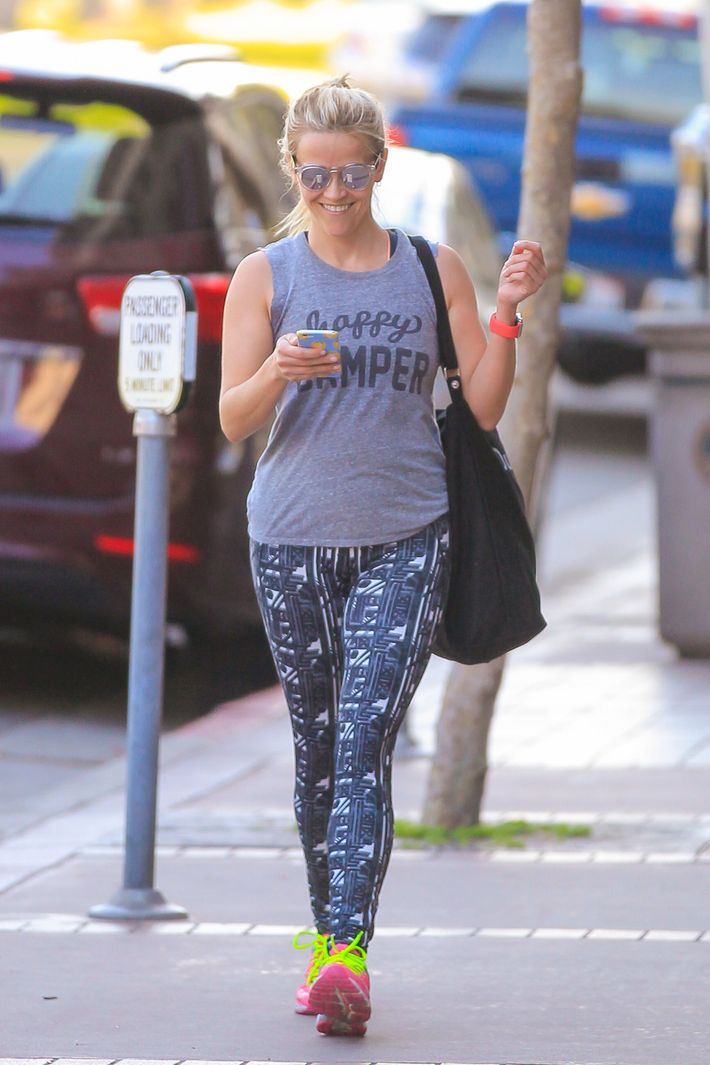 Mercury Is in Retrograde, April 25, 2016
(Note: Mercury was not in retrograde.)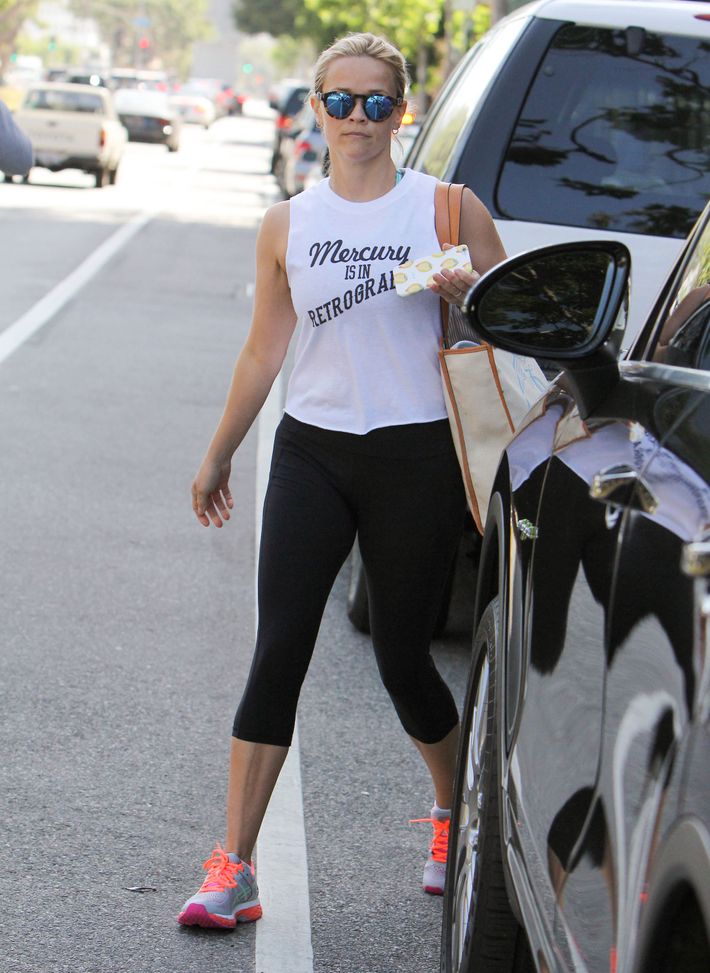 Love Is All We Need, June 4, 2016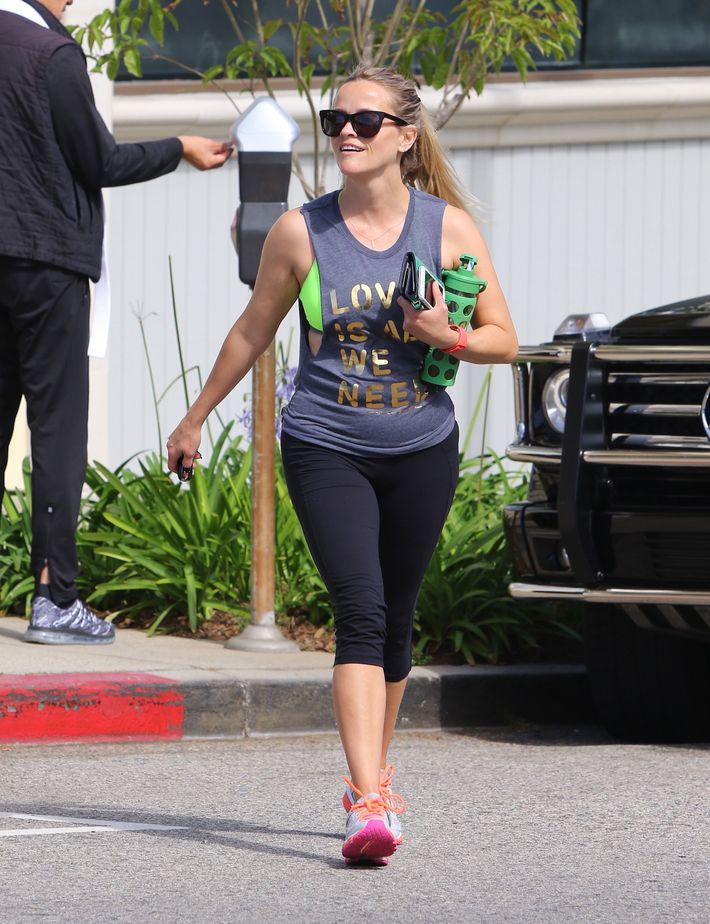 Soul Searching (pink), June 21, 2016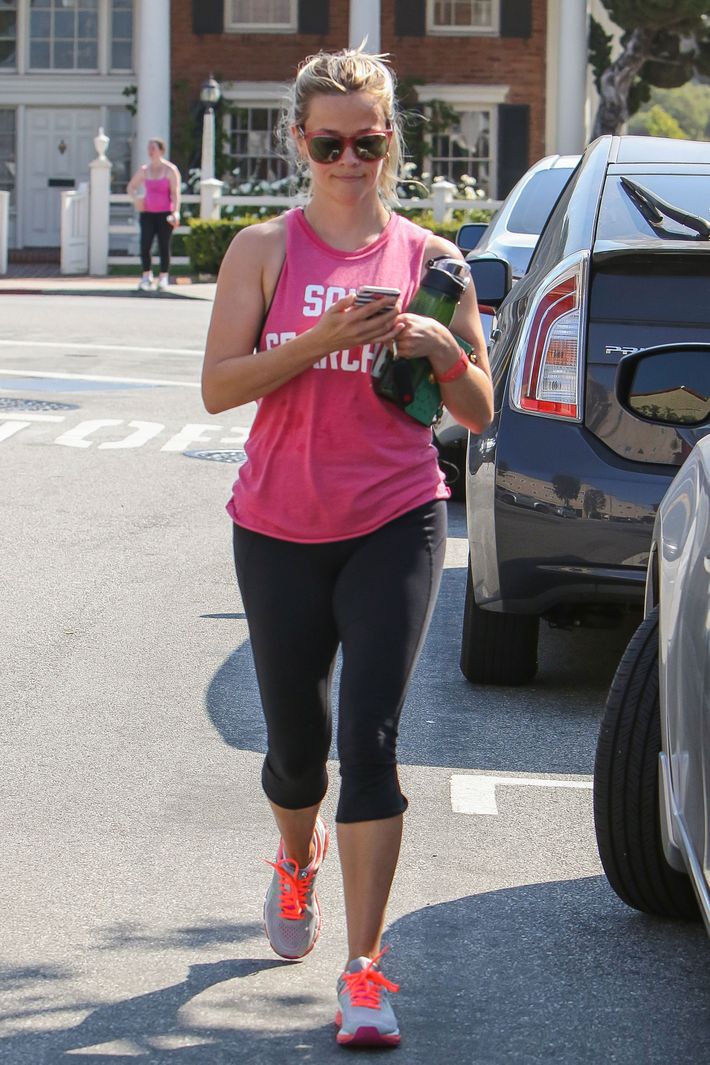 Soul Searching (black), July 10, 2016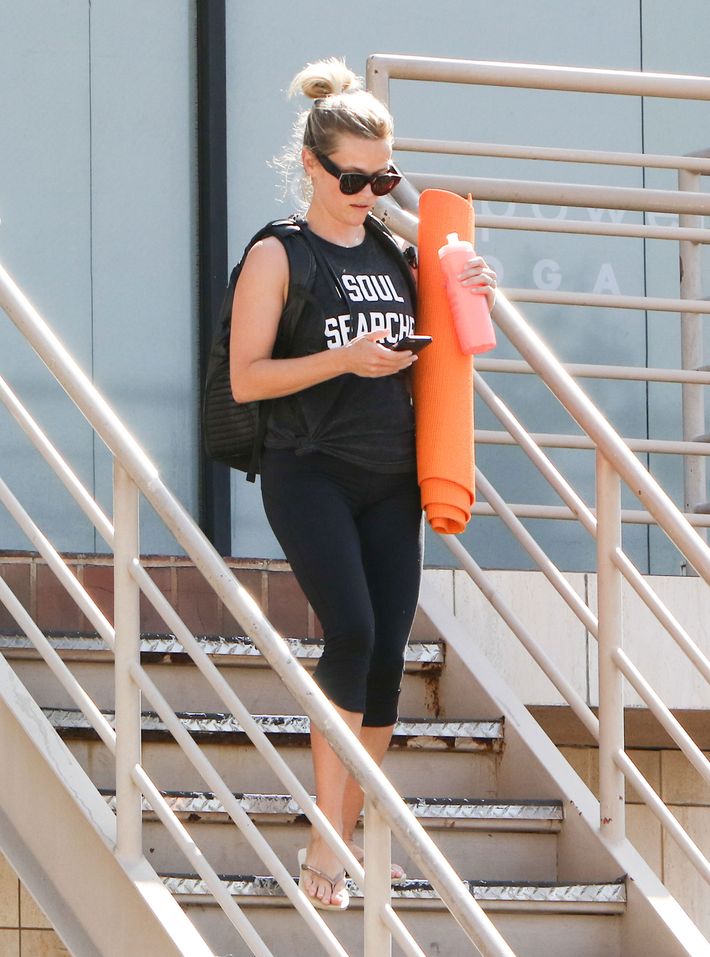 Stoked, July 13, 2016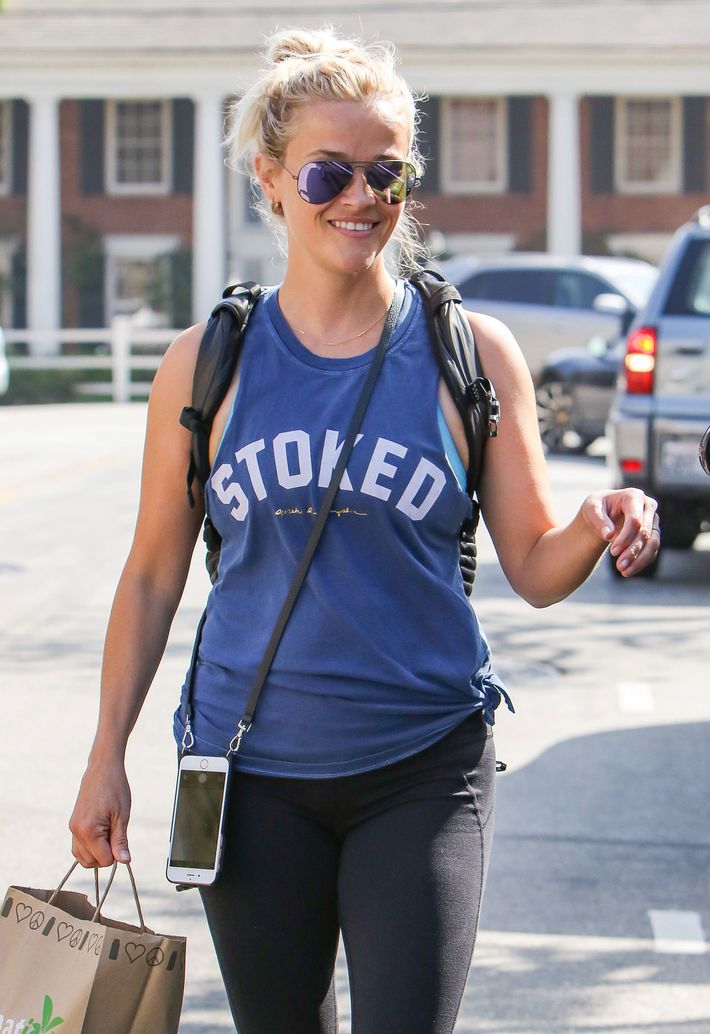 Nature Nurture, July 26, 2016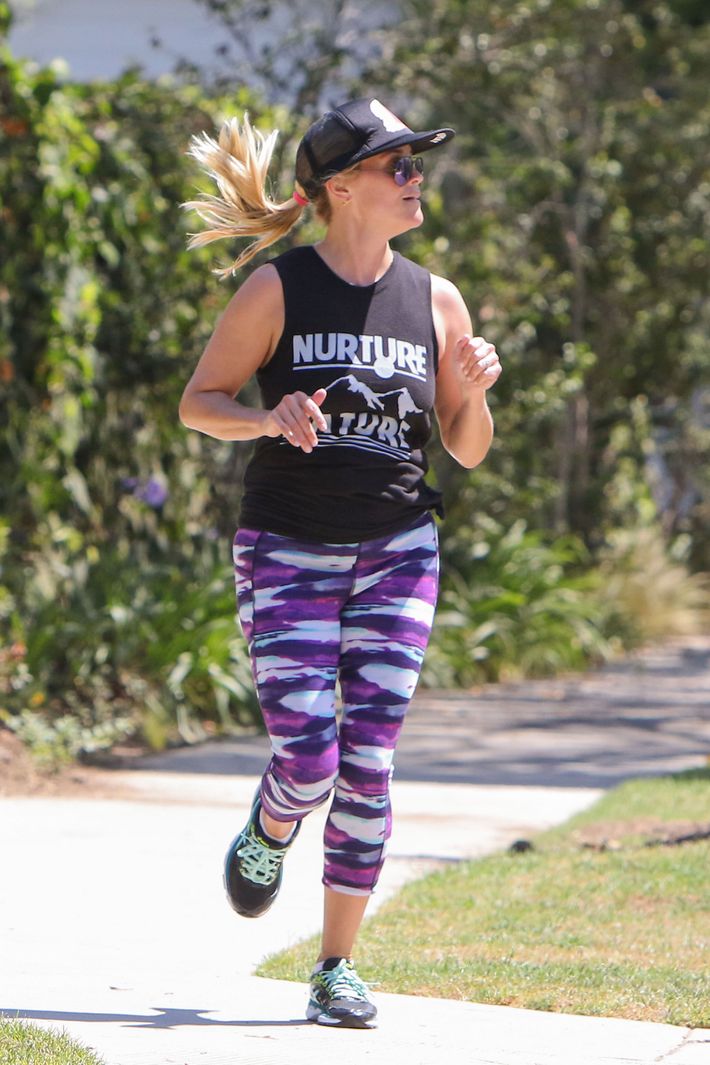 Always Summer, July 29, 2016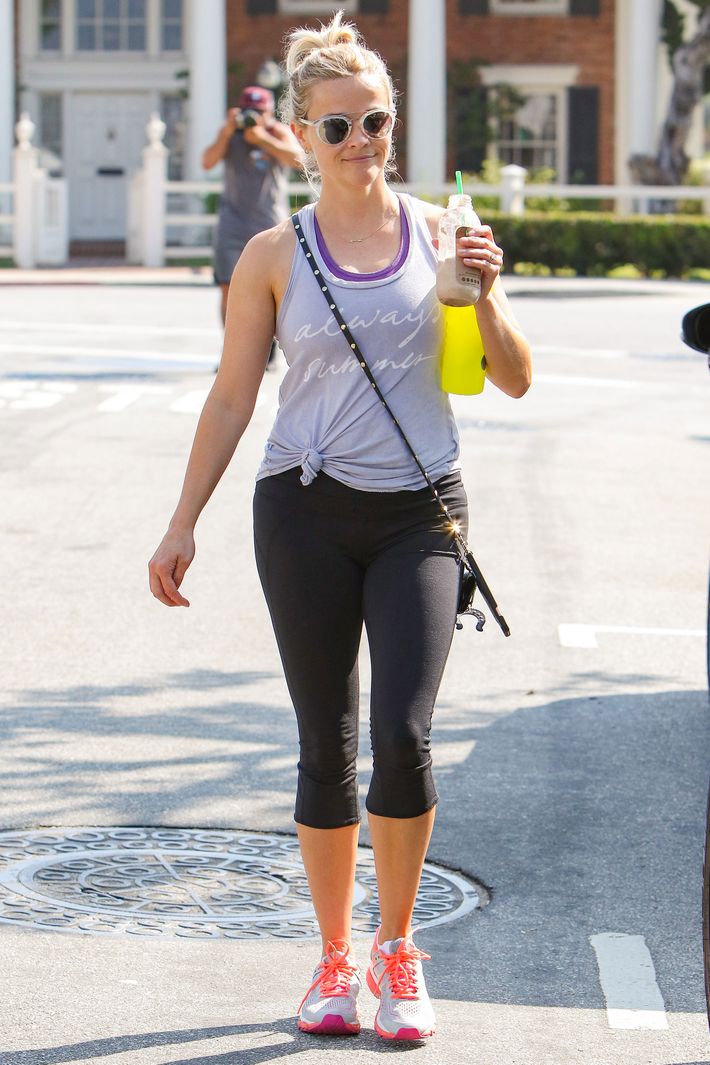 Do Good, August 4, 2016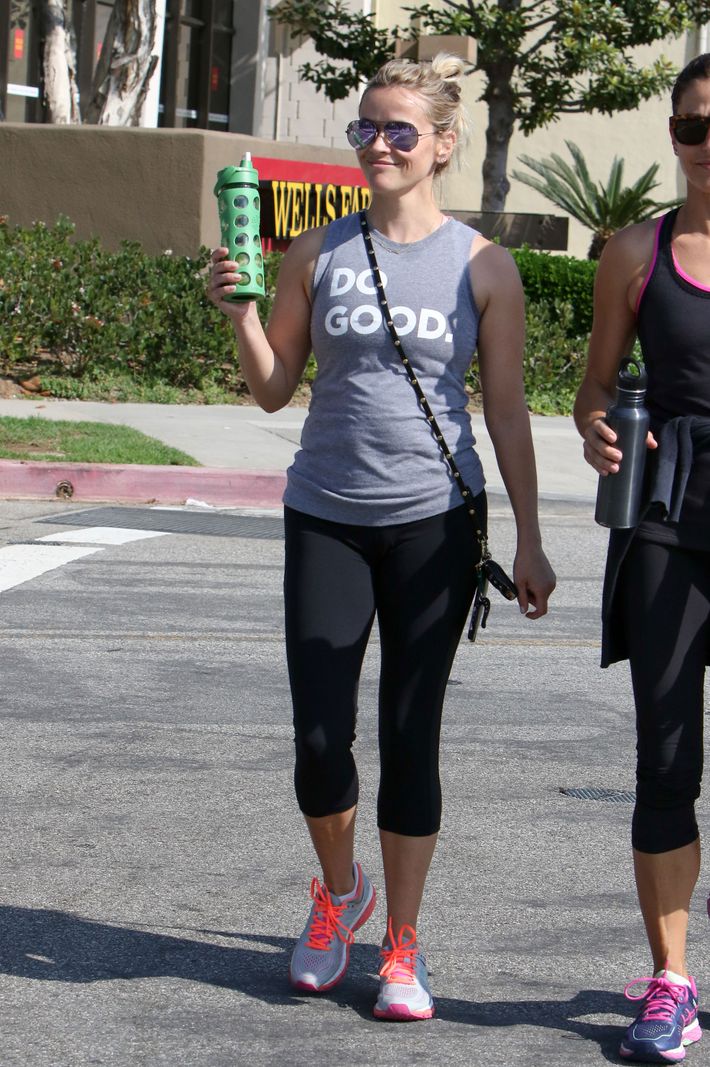 Soul searching? Happy camper? Do good? Namaste y'all?!?! Reese, what are you trying to say?

We don't have the time or resources to rearrange all of the letters to see if they're an anagram for something, so just please blink twice if you're okay.