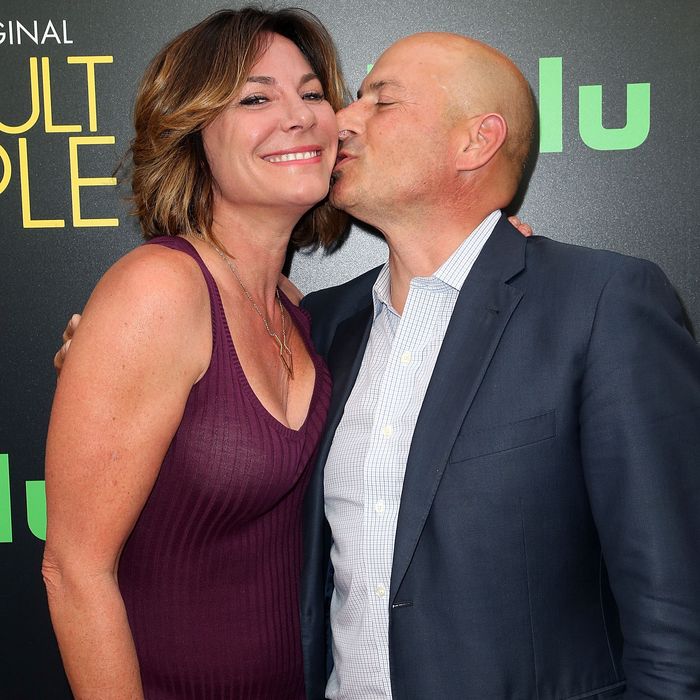 Photo: Jimi Celeste/2016 Patrick McMullan
Real Housewives of New York's very own Countess LuAnn de Lesseps has got quite the wardrobe planned for her New Year's Eve wedding to businessman and drama magnet Tom D'Agostino Jr. The RHONY cast member shared the over-the-top (but classy!) details on SiriusXM's "Wake Up With Taylor" show.
"I'm actually doing a couple of wedding dresses because it's a big occasion … I'm doing traditional to walk down the aisle — lace, not poufy. I'm not kind of a poufy person. I'm never a poufy person." She described her first wedding dress of the evening as "very fitted and lacy and at the same time a little sexy." The countess is absolutely going to don all white and wear a veil, because she believes Tom, who has never been married before, should get to experience the whole marital enchilada. "I want him to see a bride walking down the aisle," she said.
"My thoughts are, Why not wear white? I'm doing a little white, little cream, a little blush, and I'm switching it up because not only is it our wedding night, but it's Tom's 50th birthday and it's New Year's Eve. So I'm wearing three dresses; the traditional one, the one where I might sing a song for him, and it's New Year's Eve, so it's time to ring in the New Year. I'm going to sing in the short dress. The end-of-the-night dress is a bit revealing with some bling, but elegant at the same time," she said.
There's no word on whether or not the other Real Housewives will be invited, especially given the RHONY drama that's swirled around the groom-to-be since he appeared on the scene. Any way you slice it, this will definitely be "a weekend to remember," as per LuAnn herself.