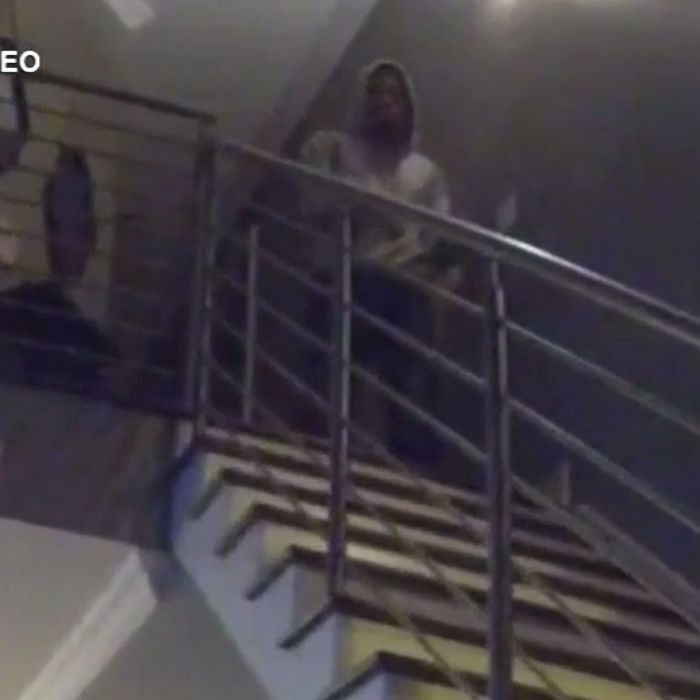 They call him the Creeper Ghost.
The world's most terrifying burglar is currently at large in Chicago and most recently robbed a couple while watching them sleep. He wears a white hoodie and is known as the Creeper Ghost.
The woman and her boyfriend didn't know that a man had entered their apartment until she realized she lost her purse. Her boyfriend went to their security cameras and rewound one video to 3:30 a.m. "Why are you at the top of the stairs wearing a white hoodie before we went to bed?" he asked.
"I wasn't at the top of the stairs," she said.
And so the legend of the Creeper Ghost was born.
The burglar crept in through an unlocked door, hovered over the couple (asleep on the couch) and their two dogs (also fast asleep, at their feet) for many minutes. Almost too perfectly, a creepy Mr. Robot scene played on the TV in the background.
Jordan Buranskas and her boyfriend, Jack Mackercher, later discovered other people believe the burglar, nicknamed the Creeper Ghost, is responsible for recent thefts, robberies, and home invasions reported in Chicago's Bucktown neighborhood over the past few weeks — all of which happened in the early-morning hours. In videos posted to social media, the Creeper Ghost goes door to door, riding a bike through alleys and trying to break into homes.
Mackercher told ABC7's WLS-TV he hopes a greater police presence and neighborhood cameras will help apprehend the man, who is still at large. "If you want to come out here and steal, you're going to be on video," he said.