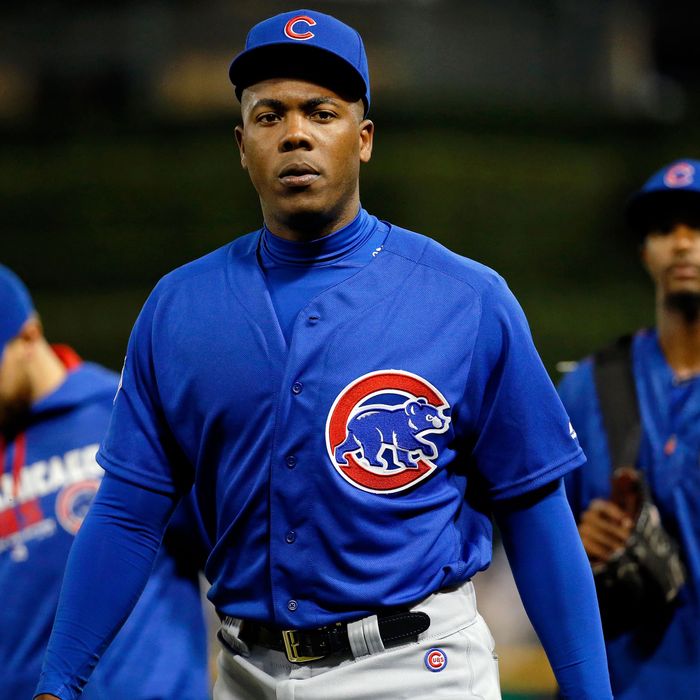 Aroldis Chapman.
Photo: Jon Durr/Getty Images
Back in March, Aroldis Chapman, who was then playing for the Yankees, was suspended for 30 games after he allegedly choked his girlfriend and shoved her against a wall (police reports also state that he fired eight shots into the wall). Since then, he's been traded to the Cubs, who had the brilliant idea of playing the Prodigy song "Smack My Bitch Up" as he closed out the ninth inning of Sunday night's game against the Cardinals.
For some reason, playing a song in which 50 percent of the lyrics are the exact phrase "smack my bitch up" for an accused domestic abuser didn't quite sit right with people, leading the Cubs to issue the following formal apology:
The selection of this track showed a lack of judgment and sensitivity to an important issue. We have terminated our relationship with the employee responsible for making the selection and will be implementing stronger controls to review and approve music before public broadcast during our games.
Though it does raise the question: Why was the song available to play in the first place?