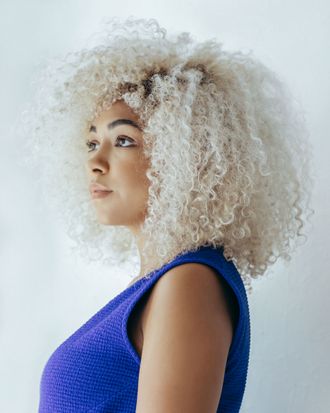 Welcome to Women With Hair, a new series on the Cut that celebrates the many different ways women approach their hair. Each week will highlight a new woman while exploring her unique hair philosophy. We'll dive deep into the shampoos, conditioners, and creams that make her tick. First up is Kassala Holdsclaw, a 22-year-old Portland, Oregon, transplant who worships at the altar of coconut oil.
How I describe my hairstyle: I have a very curly Afro. It kind of looks like a sun.
If I could name my hair, I'd call it: The White Dandelion.
In my shower you'll find: DevaCurl gel and "No-Poo," Tresemme's Naturals conditioner, Shimmer Light's toner and purple shampoo, and coconut oil.
I wash my hair every: Day. Everyone says "what, really?" but it works perfectly for me.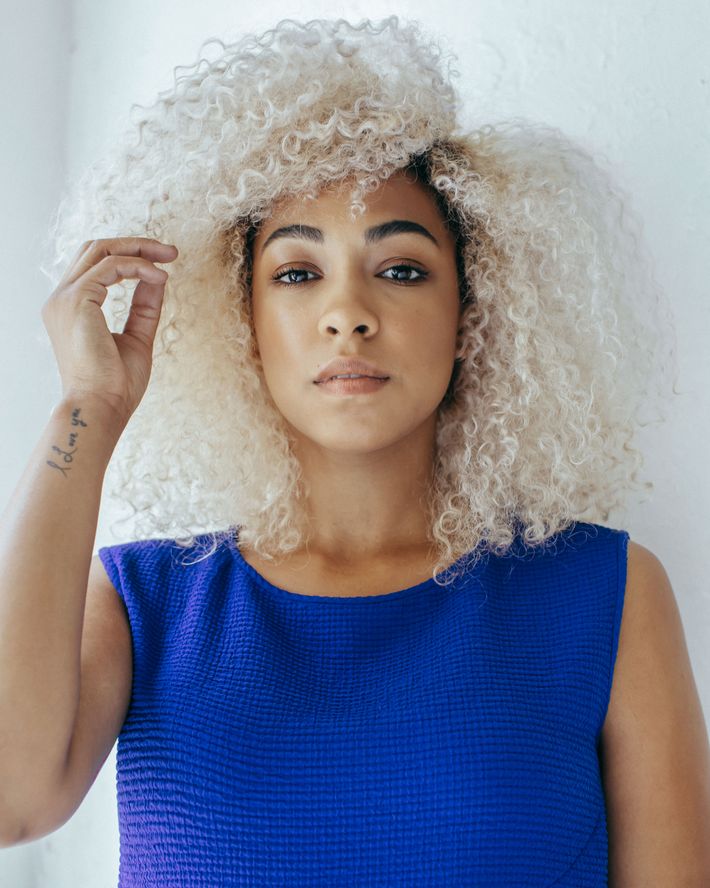 A rundown of my hair regimen looks like: It depends on the day. I'll use the No Poo every other day. I use so much conditioner it's unreal. I go through a bottle a week and I'm not joking. I comb through with a wide-tooth comb and I don't rinse all of the conditioner out of my hair. Then I put the gel and the coconut oil throughout my hair. I do this in the morning. I wish I could do this at night and just wake up, but it doesn't work.
The worst thing I ever did to my hair was: Straighten it. I've been curly for two years. I threw my straightener away. There's no way, ever again. Before I stopped straightening I was balding in the front and my hair was up to my ears, so I cut everything off and started over. I had no idea I had all of this hair.
The best thing I ever did to my hair was: Go curly.
I trim my hair every: Maybe every five months. I want it to be as big as possible.
My hairstylist is: Atoya at the Curly Hair Studio in Portland.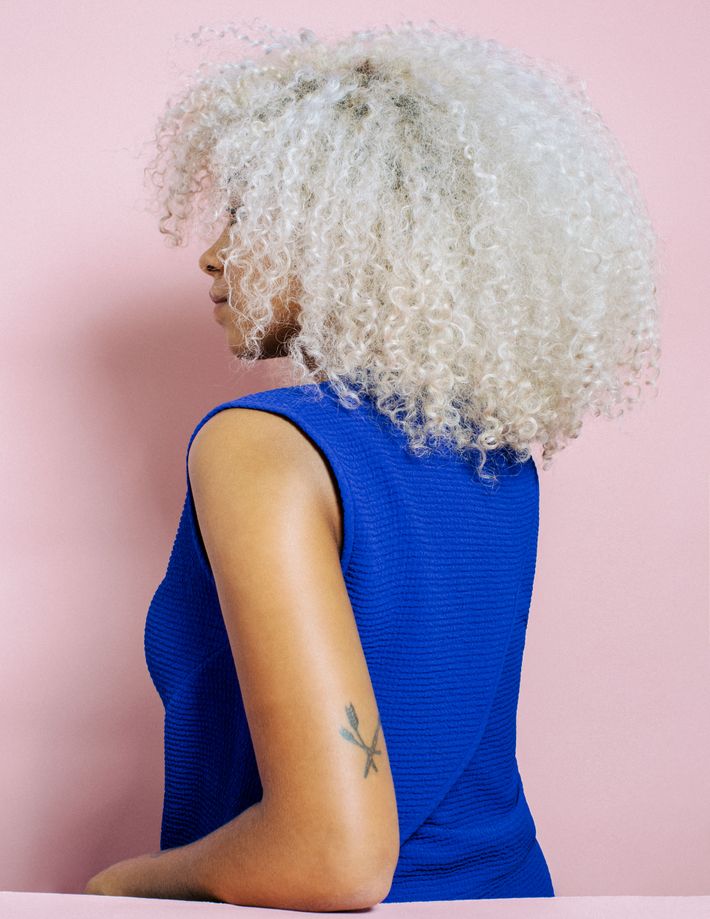 The most important thing people with hair like me should know: Condition often and use coconut oil.
Check all that apply — my hair is dyed, is chemically straightened, is permed, has extensions, is braided/in locs: Just dyed!
Elaborate: My hairstylist bleaches my hair and then uses Olaplex. Olaplex saves my hair and makes my curls a lot more vibrant.
What I love most about my hair is: How big it is. I want people to not be able to see when they are standing behind me. I want it to be bigger. I usually pick it to make it more massive.
 Top by Zero + Maria Cornejo; makeup by Samantha Lau; hair by Cynthia Alvarez; beauty editor: Ashley Weatherford; photo editor: Raydene Salinas.
This interview has been edited and condensed.