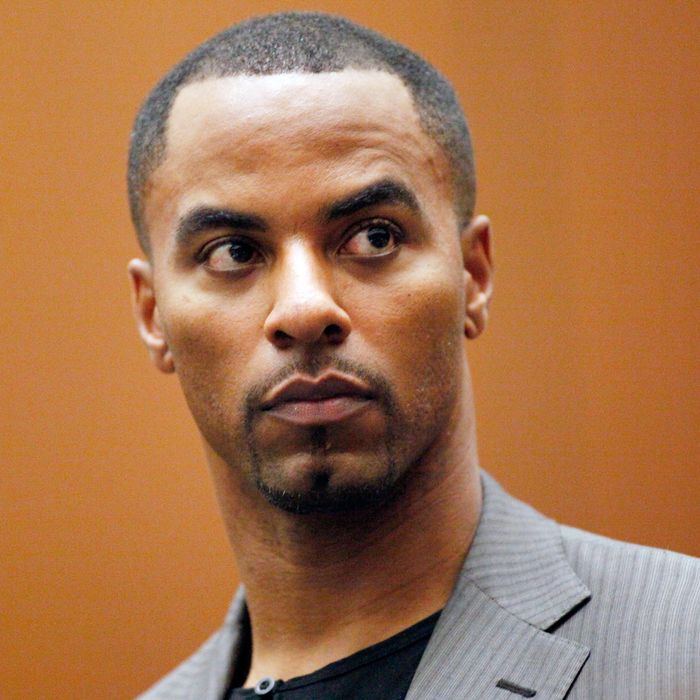 Darren Sharper.
Photo: AFP/Getty Images
Darren Sharper played in the NFL for 14 years, at times with the Minnesota Vikings, the Green Bay Packers, and the New Orleans Saints, who he helped lead to a Super Bowl championship in 2011. After retiring, he worked as an NFL network analyst — until women started coming forward to say he'd drugged and sexually assaulted them.
In 2013, Sharper was charged in Louisiana with drugging three women with the intent of raping them — he pleaded guilty to those charges in 2015. According to Reuters, last year he pleaded guilty or "no contest" to rape and attempted rape charges involving nine women in Arizona, California, and Nevada. And on Thursday, a U.S. district judge sentenced him to 220 months in prison, followed by three years of parole.
In the courtroom, Sharper offered an apology to his victims: "I would like to apologize a thousand times to plaintiffs in this case for making them victims," he said. "They didn't deserve anything, or to be a part of this heinous decision, which is all on me."
Only one of the women he'd drugged and raped attended the sentencing. After giving a statement, she reportedly told Sharper, "Go to hell."