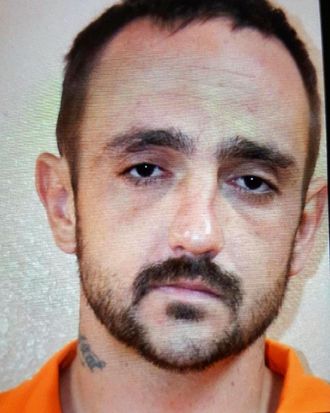 Derrick Dearman.
Photo: Green County Sheriff's Office
The recent mass murder of five individuals, including one pregnant woman, in Alabama is a tragic example of what can happen when perpetrators of domestic violence remain unchecked.   
The victims were found in a home in the rural town of Citronelle on Saturday; Derrick Dearman, 27, turned himself over to police the following day. It's believed that his ex-girlfriend, Laneta Lester, 24, took refuge with a relative in the house on August 19 because Dearman abused her.
Dearman initially came to the property early on Saturday morning. The police were called around 1 a.m., but by the time they arrived, he had already left. According to police, he returned shortly afterward and murdered the residents — Shannon Melissa Randall, 35; Justin Kaleb Reed, 23; Chelsea Marie Reed, 22; Joseph Adam Turner, 26; and Robert Lee Brown, 26 — in their sleep, using "firearms and several other weapons."
He then kidnapped Lester and the 3-month-old baby of one of the victims and drove to his father's house. He turned himself in to the Greene County Sheriff's Office on Sunday. Because Alabama has a strict fetal homicide law, Dearman will be charged for six counts of murder, as Chelsea Marie Reed was five months pregnant.
Dearman's ex-wife, Crystal Dearman, told Fox10 that Dearman has a history of domestic violence, and recalled the following incident: "I woke up to him holding a knife to my throat in bed with my baby in the crib."
Mobile County district attorney Ashley Rich told reporters that she's never come across a crime "where there were five people who were brutally and viciously murdered" in her entire 20-year career.