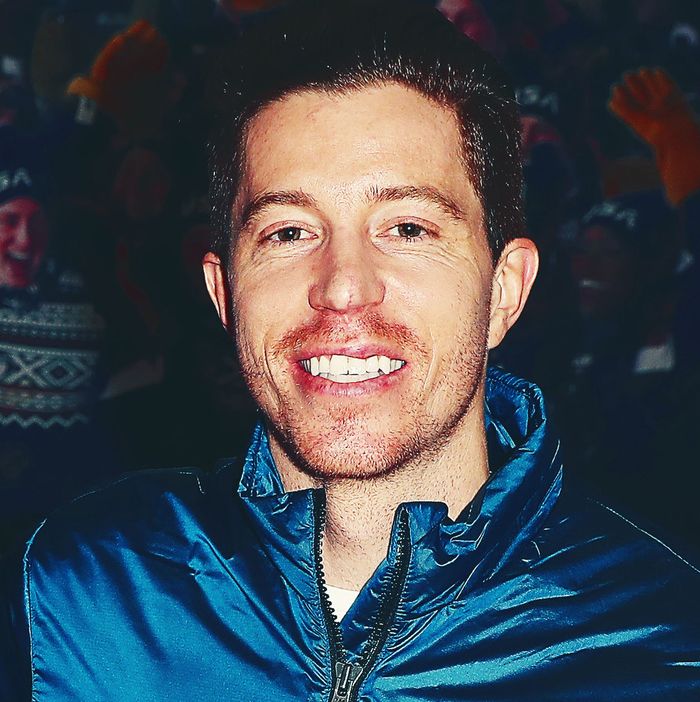 Shaun White.
Photo: Joe Scarnici/Getty Images for USOC
In 2016, professional snowboarder Shaun White was hit with a lawsuit by Lena Zawaideh, the drummer in his former band Bad Things, accusing him of continuous harassment and verbal abuse. The suit was reportedly settled last year, but thanks in part to the #MeToo movement and his appearance at the 2018 Winter Olympics in Pyeongchang, the allegations against White have resurfaced. Although they've been mostly glossed over in coverage of the Winter Games, many people are now wondering what happened between White and drummer Lena Zawaideh two years ago.
The details of Zawaideh's suit first emerged in August 2016 via TMZ:
Among the allegations, Zawaideh claims White sent her sexually explicit and graphic images of "engorged and erect penises" and forced her to watch sexually disturbing videos "including videos sexualizing human fecal matter." One of the videos Zawaideh claims she was forced to watch was a couple killing a bear and then having sex on top of it. 
Zawaideh also says that White stuck his hand down the front of his pants and attempted to make her smell it, and that she was subject to his "darker, misogynistic personality." TMZ obtained and published text messages corroborating several of Zawaideh's claims. He also texted Zawaideh several explicit images of near-nude women.
In 2016, Zawaideh issued the following statement about the case:
I am pursuing this case because women should not have to tolerate harassment at work. Shaun White should not be allowed to do whatever he wants just because he is famous. Although I am embarrassed to have been treated this way, I cannot sit by and watch him do this to other women.
White responded in a statement to TMZ that while the text messages he sent were real, the suit is "bogus": "Many years ago, I exchanged texts with a friend who is now using them to craft a bogus lawsuit. There is absolutely no coincidence to the timing of her claims, and we will defend them vigorously in court."
Much of the coverage of the 2018 Winter Olympics has ignored these allegations. But ABC's Matt Gutman finally pushed White on February 14 to discuss the accusations after winning the gold at the Snowboard Men's Half-pipe Final.
Gutman asked White about the allegations, "Are you concerned that they are going to tarnish your legacy?" White then replied, "Honestly, I'm here to talk about the Olympics, not gossip and stuff. I don't think so — I am who I am, and I'm proud of who I am, and my friends love me and vouch for me, and I think that stands on its own." The press-conference moderator then shut down any discussion of the allegations.
Later that day, White tried to backtrack with his comments in an interview with the Today show, saying "I'm truly sorry that I chose the word gossip. It was a poor choice of words to describe such a sensitive subject in the world today."
White also addressed the allegations in a statement to the New York Times late Wednesday:
"Representing Team U.S.A. at the Olympics in a sport that I love is a true honor, and I was thrilled to win gold. I regret my behavior of many years ago and am sorry that I made anyone — particularly someone I considered a friend — uncomfortable. I have grown and changed as a person, as we all grow and change, and am proud of who I am today."
An attorney for accuser Lena Zawaideh also issued a statement about White's comments late Wednesday: "Mr. White's comments, on the world stage, directly impugn the character of Ms. Zawaideh. No woman wants to be called a 'gossip' or liar by the harasser."
This post was originally published in 2016, but has been updated throughout with new information.