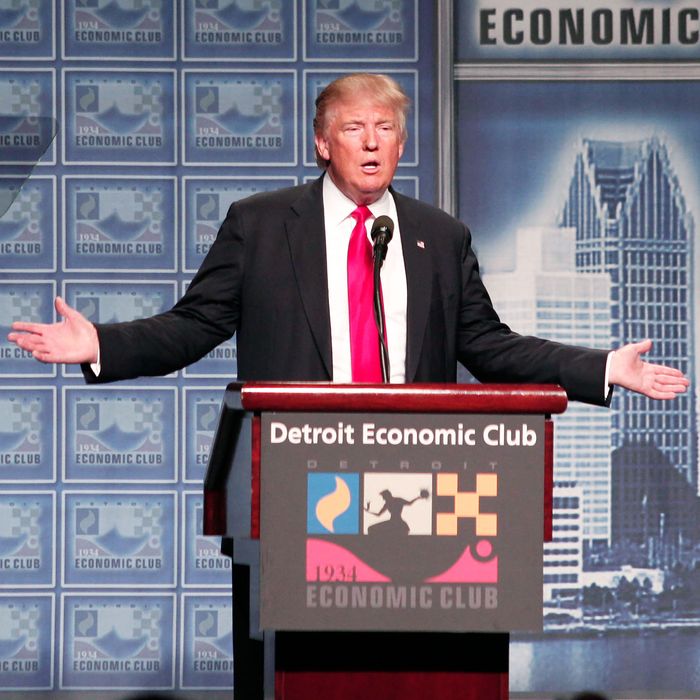 Donald Trump in Detroit.
Photo: Bill Pugliano/Getty Images
Donald Trump pretty much stuck to the teleprompter during his speech on economic policy Monday afternoon — he refrained from starting any more feuds with the families of Muslim American war heroes and resisted ejecting any additional babies. His presentation of an agenda that would largely benefit the GOP donor class was marred by just one small gaffe:
Here's a separate recording, lest you suspect the footage has been edited:
That's correct — it appears the Republican presidential nominee just said "titties" on live television. Presumably, he meant to say "cities." Freudian slip?